EBANX named to the 2021 CB Insights Fintech 250 list of top fintech startups
October 6, 2021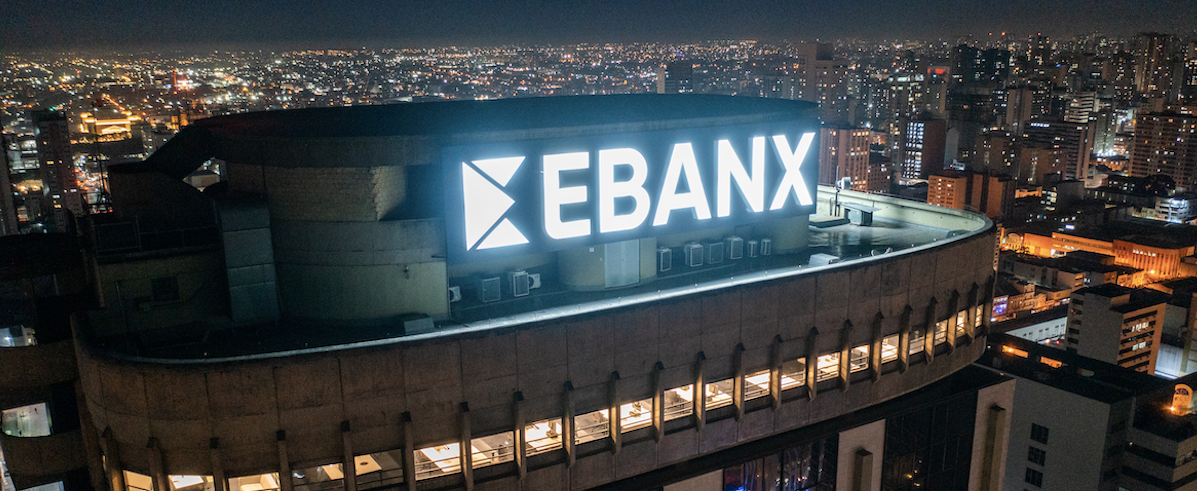 EBANX was featured in the Payments Processing & Networks category for the second year in a row. The company is one of the 13 Latin American fintechs honored in the global list
CURITIBA, BRAZIL and NEW YORK, U.S., October 6, 2021 – Payments fintech EBANX, that specializes in Latin America, was named to CB Insights fourth annual Fintech 250, a prestigious list of emerging private companies working on groundbreaking financial technology, in the Payments Processing & Networks category. This year's list was unveiled on stage at CB Insights' Future of Fintech conference in New York City.
Founded in Brazil, EBANX serves merchants from digital commerce verticals such as online gaming, streaming, online education, e-commerce, travel & hospitality, among others, enabling them to accept local payment methods from countries in the LatAm region, from Mexico to Central America & Caribbean and South America.
"This is the fourth class of the Fintech 250, and it's also the most international, representing 26 countries. These 250 fintech startups are attacking an incredibly diverse array of financial services opportunities across 19 sectors, including digital banking, insurance, payroll, retail investing, and more," said Anand Sanwal, CB Insights CEO. "After being named to the CB Insights Fintech 250 last year, the 2020 class saw 17 companies go public and 25 get acquired. They also went on to raise over $25B in additional financing and forged more than 380 new partnerships after being recognized. The Fintech 250 has a history of spotlighting the very best fintech companies, and this year is no different. We're excited to see how these fintech startups disrupt and transform financial services in the years ahead."
This is the second consecutive year that EBANX has been named to the list, and it is one of the 13 Latin American companies featured in it for 2021. The Brazilian unicorn has recently launched EBANX ONE, a proprietary and unique payments platform that offers hybrid combinations of operational models in only one system integration. Thorough EBANX ONE, digital commerce merchants can use EBANX's payment processing services with international and/or domestic settlement, as well as its domestic and international payout services in Latin America, besides a complete array of 'beyond payments' services, such as localization consultancy for Latin America and localized customer services for their end-consumers in Portuguese, Spanish and English.
"We are very proud to be named to CB Insights' list alongside companies that create some of the best solutions out there. It is a realization that we are on the right track to provide the best payment solutions in Latin America," said João Del Valle, CEO and co-founder of EBANX. "The recognition helps us in our mission of creating access for e-merchants and consumers throughout LatAm and to highlight the region's potential for business – its digital commerce market is one of the fastest-growing ones in the world, it accelerated 18% in 2020, with some countries peaking as high as 54% of growth that year."
Through an evidence-based approach, the CB Insights Intelligence Unit selected the Fintech 250 from a pool of over 17,000 companies, including applicants and nominees.They were chosen based on several factors, including data submitted by the companies, company business models and momentum in the market, and Mosaic scores, CB Insights' proprietary algorithm that measures the overall health and growth potential of private companies.
The complete Fintech 250 list is available in the CB Insights website.
ABOUT EBANX
EBANX is the leading payments platform in Latin America, connecting global merchants with local consumers. The company was founded in 2012 to bridge an access gap between Latin Americans and international websites. Using proprietary technology, EBANX allows global companies with local or international operations to connect to hundreds of payment methods in Latin America, through a single platform, regardless of their operational model or type of settlement. It offers more than 100 local payment methods and has helped more than 70 million Latin Americans to access global products and services across more than 1,000 international websites. For more information, visit https://business.ebanx.com.
ABOUT CB INSIGHTS
CB Insights builds software that enables the world's best companies to discover, understand, and make technology decisions with confidence. By marrying data, expert insights, and work management tools, clients manage their end-to-end technology decision-making process on CB Insights. To learn more, please visit www.cbinsights.com.
Related Releases
EBANX named to the 2020 CB Insights Fintech 250 list of fastest-growing fintech startups

September 4, 2020

[POR] EBANX é nomeado para a lista Fintech 250 de 2021, feita pela CB Insights, com as fintechs de destaque no mundo

October 6, 2021
View all 30 Releases
Get in touch with our Public Relations office.
For press inquiries, company information, press releases and more, please fill out the form beside or contact our press team via e-mail: press@ebanx.com.