Credit Cards in Latin America
Offer all cards in Latin America with installments enabled whether they are international or local.
EBANX direct connection with local issuers and acquirers allows you to have higher approval rates. EBANX allows you to count on redundancy and smart routing, in each country – which is key for more efficient payment operations.
Most people don't have International Credit Cards in Latin America
Internationally-enabled credit cards make up only 24% of total e-commerce volume in the region. How, then, in Latin America, would the population of 660 million be able to purchase from your brand?
Keeping your payment strategy focused only on credit cards processed through international acquiring may not be the best move, since these transactions don't have the local data and information having more chance of being declined and as a result, your approval rate will be much lower.

With EBANX, the whole payment process is done locally. Your customers pay in their local currency and you receive your funds anywhere in the world, in USD or local currency. Meaning: you choose what's best for your needs right now.Additionally, you are able to meet you LATAM Consumer where they are by offering through EBANX local and preferred payment options.
only 19%
of Latin Americans own credit cards.
just 6%
have cards enabled to international transactions.
70%
of Latin Americans are connected to internet.
With EBANX sollutions you can reach all the addressable market
Source: AMI
EBANX: the Leading Payment Provider in Latin America
Standard International Payment Processing

Less complexity,
but lower performance.

Standard local payment processing

Difficulties and high investment to
start an operation in each country.

EBANX Innovative
Payment Processing

Local Entities and Regulatory Licenses

New local entity and special licenses and registrations per country.

The company chooses to operate through local entities or not.

Addressable Market and Approval Rates

Only International Credit Cards with approval rates usually under 50%. Cannot offer debit cards.

Local credit and debit cards with great approval rates. However, it is necessary to establish a connection with multiple local acquirers per country.

Both international and local credit cards with impressive approval rates (75% to 90%).

Transactions in foreign currency with extra fees for international purchases.

Transactions in local currency.

Transactions made in local currency or USD with a transparent FX rate.

International acquiring fee + anti-fraud + gateway.

New entity set-up CAPEX + transactional fee to all the players.

Single transaction fee including payment processing, anti-fraud, gateway, FX management and settlement combined.

International settlement to one company and country.

One settlement in each country to each company, in different currencies, and usually without reconciliation.

Settlement in USD to any country(ies) in the world or in local currency to Latin American countries. Also available in CNY to China.
Sell in Installments, receive the payment all at once
Offering payments with Installments enables high-priced products and services to be more accessible to Latin Americans. With Installments, the total amount due is split up into monthly payments that fit into budgets of all sizes. You are able to also increase conversions by offering interest-free installments to your clients and receive the money all at once.
Discover more about Installments
Built-in Fraud Detection System
Have a smart fraud-prevention strategy, specially designed for your needs in the Latin American market. Using the best-in-class technology and database, EBANX Shield keeps your operation safe in all purchase steps, all while balancing security with optimal payment performance and integrating the best fraud prevention tools into a single solution.
Learn more about EBANX Shield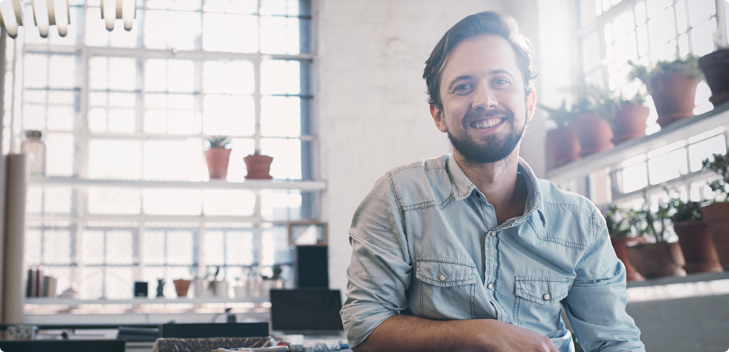 Local Cards Outstanding Features
Billing Descriptor
Optimized Billing Descriptor on the credit card statement to reduce chargebacks.
Refund
Manage all your refunds, including partial ones, on the customizable EBANX Dashboard, which grants your customer with a satisfactory refund experience.
Tokenization*
Keep your customer's data safely stored using encryption (PCI-compliance) and allow one step checkout for future purchases.

*Available in select countries.
Recurring & Subscription Ready*
Offer Recurring Billing and charge your shoppers automatically for product or service subscriptions.
Retry Logic
Advanced Machine Learning technology increases approval rates by minimizing failed payments.
Google Pay
EBANX is one of the first payment providers in the world to offer integration with Google Pay, enabling customers to pay with credit cards in just one click.
Credit and debit card schemes available in Latin America with EBANX.
Country

Credit Card Schemes

Debit Card Schemes

Payment Processing
International Settlement

Payment Processing
Local Settlement

Payment Processing
International Settlement

Payment Processing
Local Settlement

Payment Processing
International Settlement

Payment Processing
Local Settlement

Payment Processing
International Settlement

Payment Processing
Local Settlement

Payment Processing
International Settlement

Payment Processing
Local Settlement

Payment Processing
International Settlement

Payment Processing
Local Settlement

Payment Processing
International Settlement

Payment Processing
Local Settlement

Payment Processing
International Settlement

Payment Processing
Local Settlement

Payment Processing
International Settlement

Payment Processing
Local Settlement

Payment Processing
International Settlement

Payment Processing
Local Settlement

Payment Processing
International Settlement

Payment Processing
Local Settlement

Payment Processing
International Settlement

Payment Processing
Local Settlement

Payment Processing
International Settlement

Payment Processing
Local Settlement

Payment Processing
International Settlement

Payment Processing
Local Settlement
Get higher approval rates with EBANX