Unlock the opportunities that Central America offers for your business
With the increase in revenue, expansion of the middle class, and 60% of the population with internet access, Central America is seeing the demand for international online shopping skyrocket.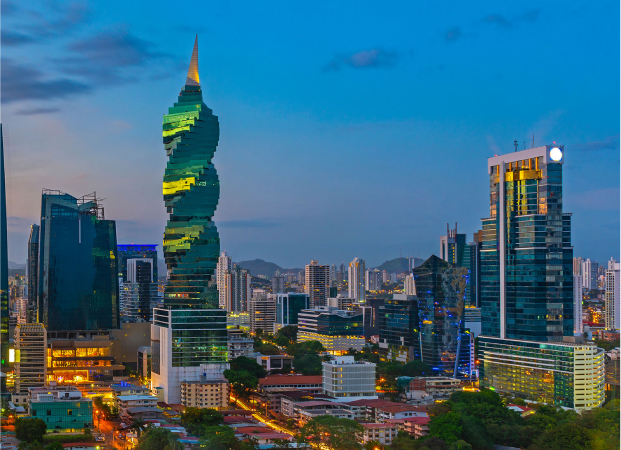 Central America is full of opportunities to generate new business
It is a great moment for innovative companies to localize their businesses and grow in Central America. Position yourself as pioneers and scale your businesses in an emerging region.
Costa Rica enjoys over 92% cell-phone penetration, a high level of educational attainment (99% literacy rate), and a tradition of political stability.

Guatemalan online consumers rely more on international website (58%) than on national websites (20%).

Panama is above the region's average in terms of smartphone users: 67% of the population, vs 62% in Latin America. The biggest difference in online commerce in Panama compared to the rest of the region, is the high share of cross-border online commerce, as 87.3% of online consumers make their purchases on international websites.

In 2020, 33 million card transactions were made in international e-commerce in the Dominican Republic

In October 2019, the government of El Salvador passed its first "Electronic Commerce Law", demonstrating the country's support for fintech and other online commerce activities.
Grow your business in the Central American markets with a local partner
Unlock five new countries in a single integration
With EBANX as a partner, you can activate a localized payment strategy in Central America, without establishing a local entity in the countries of that region, providing your local customers with a perfect experience.
Available markets in the region with EBANX:
Panama

Costa Rica

Guatemala

El Salvador

Dominican Republic
Increase your reach by offering
cards in Central America through EBANX
In 2020, credit and debit cards were the preferred payment methods for Latin Americans to make purchases online, and in Central America it was no different. Sell to Central Americans through credit and debit cards, in their local currencies, with the support and the market knowledge that only EBANX offers.
Local Debit and Credit Card

With local processing, you accept payments from the central americans population that already owns a credit or debit card, and consequently increase your sales in the region.

Discover more about credit cards
EBANX supports your business with a localized solution that covers all the needs to succeed in those markets.
Full range of services to increase your go‑to‑market strategy and optimize your revenue.
Local processing and acquirers

Localization consulting

Regionalized fraud solutions

Market intelligence
Ready to grow your business in Central America?