Online Payment Processing in Latin America
"Our partnership with EBANX has been fundamental to enable access to our Nanodegree programs to Brazilian students. We know that only 30% of credit cards issued in Brazil are enabled to do international transactions, so when we've opened our operation in the country, accept local payments was the first action we've taken to boost growth in the market."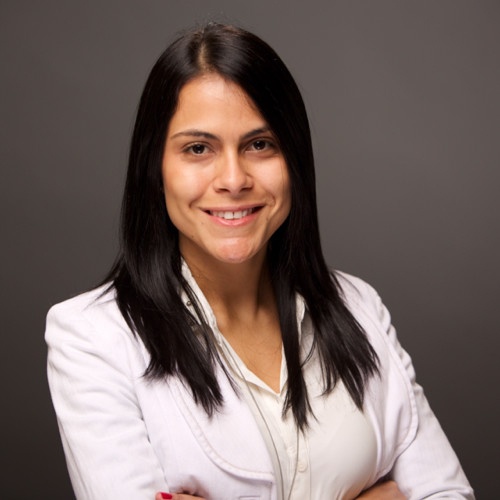 Trusted and Used by Global Merchants:
Your business always online with EBANX
Local Payment Methods
Local Partners
Security Comes First
Customer Data Protection
Conceptually

Brazil Data Protection Law, GDPR, PSD2.

Physically

Multiple perimeters, world-class audits, and constant improvement.
We work with a high level of security:
PCI DSS 3.2 CERTIFICATION Level 1
We deliver more than plain tech. We deliver full service.
Processing
Remittance
Settlement
Refund
Payouts
Data Tokenization
Device Fingerprinting
Client-side Encryption
Multiple Merchant Accounts
24h Guaranteed Exchange Rate
Hassle-free Installments
Integrating is easy.
Managing is even easier.
Plugins and Extensions

Extensions and plugins for the most popular shopping cart software. Sell with EBANX without having to implement our API.

Mobile Experience

With Google Pay, your customers can pay with the cards and information already saved in their Google Accounts.

No Integration

Using on-demand payments, you can manually generate payment links on your Dashboard and send it to your customers.
Double your payment approval rates by accepting
local payments in Latin America with EBANX
Easy and understandable payment management
EBANX Dashboard
Control any tiny detail and each payment processed.
Access customized reports and insights.
Receive data made specifically for your business.
Have access to all payments KPIs.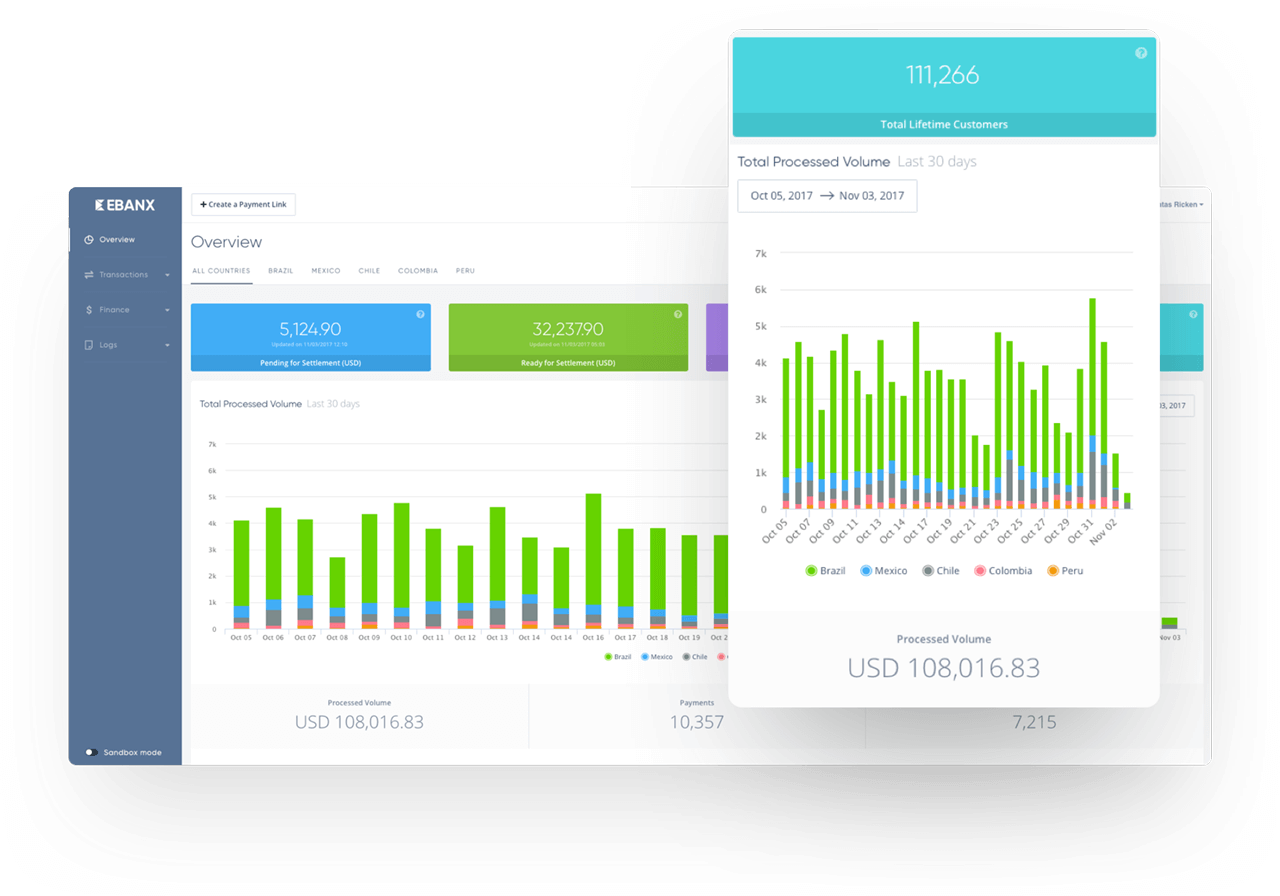 An unmatched platform to process payments
What EBANX provides to your business
Build and maintain the technology and payments infrastructure.
Navigate the compliance and risk landscape for you.
Negotiate and nurture banking relationships inside Latin America.
Fit your business into the preferred payment methods.
What you provide to your customers
Offer a personalized and local payment experience to customers.
Be secure and rely on the highest payment technology.
Increase the number of transactions and control each one of them.
Focus on growing your business.
Increase sales in Latin America with EBANX