Fully localized solution for payment processing in Latin America
EBANX supports enterprise brands to grow exponentially and increase revenue in Latin America by acting as a payment facilitator, processing the transactions on behalf of the Merchant in 15 different countries.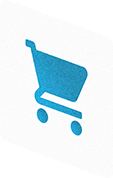 40
different processors across LatAm.
+
Acquirer redundancy & smart routing.
+
Optimal refund process even for offline payments.
+
Unified reconciliation for all countries.
Less friction with an all‑in‑one platform
As the e-commerce market grows in Latin America, online businesses from all over the world are starting to explore this promising market. However, payment processing in different countries can be challenging for someone without a local intermediary. The Latin American payment landscape is very peculiar and each country has its own culture and regulations.
By integrating with EBANX you get access to all major markets in Latin America, more than 100 payment methods, in addition to unified reconciliation and payments. We handle all currency exchange, payment flow, fraud management and legal matters to make sure that all transactions made between our merchants and the local payment players are smooth and safe.
Flexibility of payments is power to your business
Our localized solution covers business, payments, technology, market expertise, marketing strategies, consumer and merchant support. With EBANX you decide how to expand in the region, choosing one or more operational models at the same time, in one or more countries, with several payment solutions, all within a single platform.
Payment processing with international funds settlement

Sell to Latin Americans in their local currency with local payment methods and receive your funds in USD anywhere in the world or in. All that without the need to set up local legal entities in each country.

Payment processing with domestic funds settlement

Local Latin American companies or international brands with a local office and entities can sell in Latam and receive their funds domestically.

Domestic and International Payout

EBANX Payout fits any kind of operational model. An uncomplicated, secure, and fast way for companies with or without local entities in LatAm to settle in local or international transfers to your partners in Latin America.

Discover more about EBANX Payout

Multiple and mixed operational models

Choose and combine the solutions that best fit your company. Operate with or without local entities in the same country, or combine in different countries, any of these models: Payment processing with international and/or domestic settlement and/or international and domestic payouts.
The state of art platform, built to scale
With tightened security and high availability and scalability, our cloud-based multi-instance platform offers our merchants the best API performance in the payment market. Our 24/7 technical monitoring tools also allow us to fastly act on any platform issue or merchant request. On our documentation platform you can find API reference, content guides, videos, and all you need to integrate easily to our state of the art payments platform.
Visit EBANX Developer Academy
Acquirer redundancy

Our proprietary algorithm switches transactions dynamically to ensure the highest success rates.

Unified Transactions

Unified reconciliation for all countries. Unified transfer of funds for all currencies.

Smart Retry

When a transaction is not confirmed, issue retries based on the internal data about the best month, week, day and time of day for billing for each industry vertical.

70+ direct integrations

Optimize your approval rates and don't worry about each integration, we provide you centralized access to 70+ direct connections around Latin America.

BIN Table

Get the right information about your cards transactions through a customized API to consult all card information from all Latin American countries.
Expand your reach and maintain your business safe
We are constantly working to guarantee the maximum availability to your business, high rates of approved transactions, and the best payment experience for your customers.
Local acquiring

Increase your approval rates, decrease fraud, and accept both international and domestic cards with local payment processing. EBANX has a direct connection to over 50 banks and processors.

Uplift your approval rates with local acquiring

Local payment methods

Accept the local payments that Latin American consumers trust and are already used to. Reach shoppers who do not have a bank account or credit card, and allow who no longer have a card limit to continue shopping.

Local payment methods in Latin America

Regionalized Fraud Prevention

Increase your conversion rates and protect your business in Latin America with the best in class local risk management without extra fees.

Read more about EBANX Shield

Data Protection

Brazil Data Protection Law, GDPR, PSD2. Multiple perimeters, world-class audits, and constant improvement. Industry-leading security certifications: PCI DSS 3.2 CERTIFICATION Level 1 and ISO 27001 Certification.

Cloud-based platform

With high availability, scalability and tightened security

API + SDK

API with new documentation and SDK created to facilitate the application creation and enhance user usability.
Ready to expand your business in Latin America?