Boleto Bancário
Get the broadest reach by offering Boleto Bancário in Brazil
Brazil has a cash-based payment culture. Although credit cards are becoming more common among online shoppers, most of them are used to paying with cash, and even those who have a card usually feel more comfortable paying with this payment option, simply out of habit. Therefore accepting Boleto is a great way to reach Brazilian consumers.
*Boleto Bancário is available for some industries. Contact EBANX team to further information.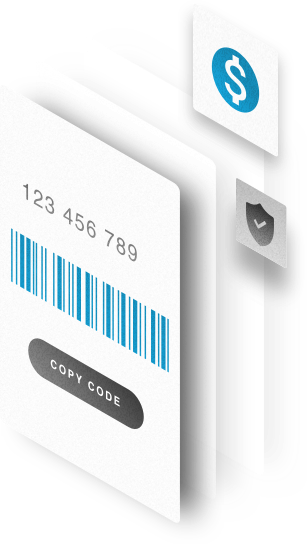 Brazil's most popular cash-based payment method
The Boleto Bancário is an official and popular payment method in Brazil. This voucher payment can be used in two ways. When the consumer receives the voucher at the checkout, he can print it and pay it in cash at more than 200 thousand payment locations, or it can be paid electronically through internet banking.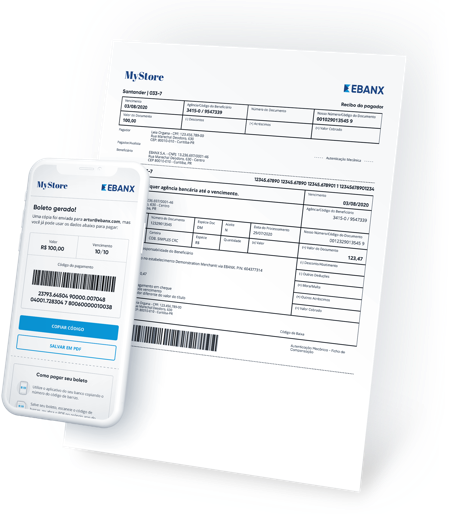 Boleto is commonly used by Brazilians to pay for their monthly bills, such as water and power, or even taxes or fines, and has also become one of the preferred payment options for online purchases in the country.
This payment method is part of the Brazilian culture and neither the increase in the number of smartphones nor the penetration of the internet has affected its protagonism. Consumers feel safe paying with boleto as they do not need to enter personal data on international websites, and this is a chargeback free payment option representing security for the merchant as well.
With the current scenario and the influence of a global quarantine, the state of cash voucher has rapidly evolved and become a digital payment method.
In a recent study conducted by EBANX among Brazilians on the influence of COVID-19 on their purchasing habits, 89% of respondents say they won't change the payment method used for purchases on international websites, they will keep paying with Boleto Bancário. And 67% of Brazilians who were already buying on international websites with boleto before COVID-19 stated that they will choose an online payment experience to pay the boleto during the pandemic.
For global brands, offering Boleto Bancário through a local facilitator that understands the market and has a direct connection with local players guarantees smoother payment processing.
How does Boleto Bancário work?
The customer journey:
1
The customer selects the Boleto Bancário as a payment method in checkout.
2
A voucher with a barcode is generated for the customer to either print, copy the barcode number or scan it with their phone.
3
The customer pays it in cash in over 200K locations, through internet banking or via the bank's mobile app.
4
EBANX Boleto: Payment confirmation in one business day.
EBANX Instant Boleto: Payment confirmation within 15 minutes.
Benefits of accepting Boleto Bancário
A responsive Boleto for mobile devices
Aiming at increasing mobile conversions, EBANX improved the mobile user experience by creating a Boleto that is 100% optimized for mobile devices.
Optimal UX
Scannable and copyable barcode number, so the customer can easily paste the number on their internet banking or open it directly on their banks' app. The vouchers also have your company's name, to increase trust among your customers.
Reach more consumers
Boleto bancário is accessible. In a country with around 48 million* unbanked adults this payment method allows the consumer to pay without having a bank account or a credit card.
Security for your business
The boleto is safer than other methods like credit cards. With this payment option merchants do not have chargeback risk.
One of the most used payment methods in Brazil, now even faster
While a regular payment confirmation for Boleto Bancário takes usually 1 business day, by using Instant Boleto, EBANX will confirm a payment to the merchant as soon as the customer pays the voucher, no matter where or how.
*Boleto Bancário is available for some industries. Contact EBANX team to further information.
Benefits of accepting Instant Boleto
Stock management

With a quicker boleto confirmation, merchants will be able to better manage their stock since the waiting period will decrease

Higher conversion rates

By improving the checkout experience, the customers will be able to finish their purchase in a few steps, as it happens with credit card transactions.

Faster confirmation

Unlike other competitors in the market where Instant Boleto confirms under 60 minutes, EBANX provides a better user experience linked to a faster payment confirmation within 15 minutes.

Delivery time

Customers that normally choose boleto might be more inclined to pay for their vouchers once they know that their goods will be shipped sooner.
Ready to start with EBANX?