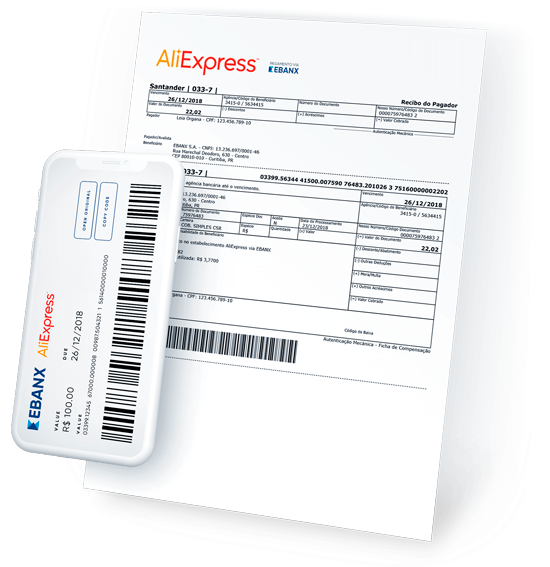 The Boleto and the way Brazilians pay
Customer selects the Boleto Bancario as payment method in checkout.
A voucher with a barcode is generated for the customer to either print, copy the barcode number or scan it with their phone.
Customer pays it in cash in over 200K locations, through internet banking or via the bank's mobile app.
Payment confirmation in one business day.
Around 30% of all e‑commerce purchases are made with the Boleto Bancario
2/3 of brazilians who us boletos for shopping online have bank accounts. this means boleto is the preferred option even for those with other payment alternatives.
An average of 50 million Boletos are issued nationwide every month
| Business Practices | EBANX Boleto | Standard Boleto |
| --- | --- | --- |
| Scannable and copyable barcode number, so the customer can easily paste the number on their internet banking or open it directly on their banks' app. | | |
| Your company's name on the voucher, to increase trust among your customers. | | |
| It can be confirmed instantly though EBANX Instant Pay | | |
| Email reminders before the due date increase conversion rates | | |
| SMS reminders sent to customers for higher ticket purchases | | |
A responsive Boleto for mobile devices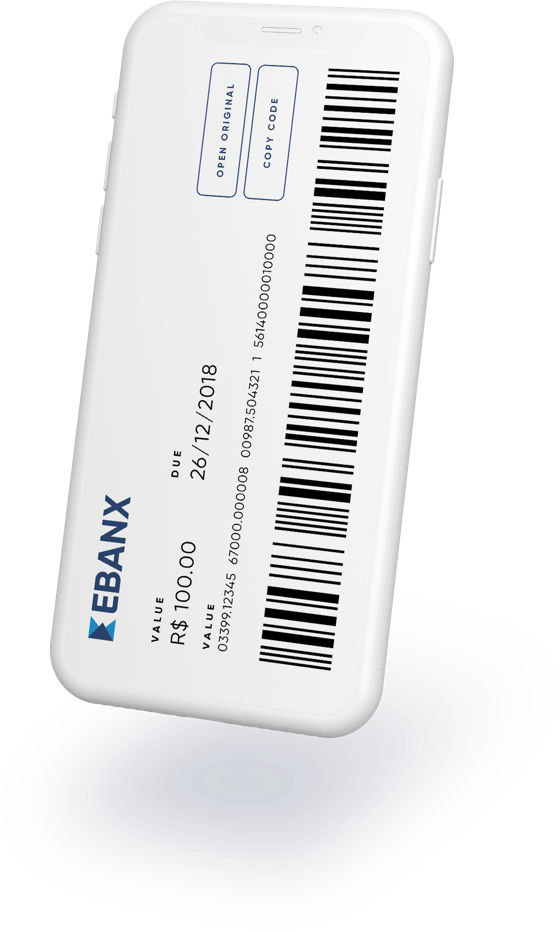 Ready to start selling in Brazil with local payment methods?
Integrating with EBANX is easier than you think

Discover other payment methods available in Latin America with EBANX
Payment methods similar to Boleto in Latin America
Discover Credit and Debit Cards in Latin America