EBANX Shield
Our global smart fraud prevention strategy
To mitigate risks and protect your business from fraudsters, EBANX developed a robust fraud prevention strategy specially designed for the Latin America environment. It keeps your operation safe, meanwhile balancing security with optimal payment performance.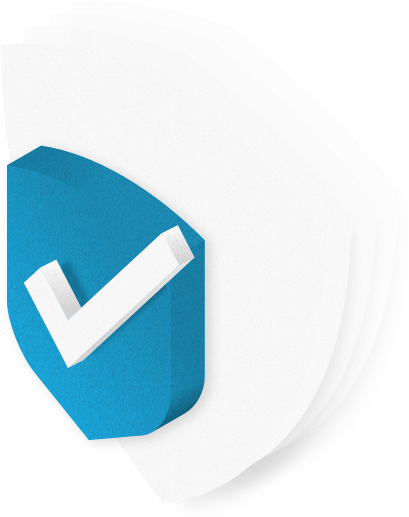 A shield against fraud at no additional cost
Fraud is a fact of life and every business is exposed to it. In light of this fact, EBANX provides a full risk prevention platform and services, to balance the protection of your business with optimal payment performance.
EBANX Shield offers merchants a continued risk assessment with top-notch features, technology, and professionals, ensuring business security in Latin America and reducing operational overheads.
Your business protected in all steps

Database is enriched with over 300M transactions per year across LATAM markets

Fine-tuned balance on approval & protection

Expertise from Latin American market

No need for additional provider
Our 4-Pillar Approach to Ensure Protection
Business Rules
Real-time hard declines to avoid undesirable behavior and mitigate money laundering, card testing, and moral hazard.
Buyers minimum age.
Taxpayer registry identification validation.
Maximum monthly spent.
Transactional Scoring
Fraudulent pattern identification and real-time blockage.
Device fingerprint at EBANX Checkout.
Learning curve with historical and offline databases.
Machine Learning
Daily follow up, fastening the learning curve of new fraud modus operandi.
False Positive and False Negative responses.
Anti-fraud decline rate x Approval rate.
Chargeback and Fraud files.
Governance
Oversight of key risk indicators for continuous improvement and proactive protection.
Identify proactively any new trend.
Balance between Chargeback/Fraud and Approval rate.
Chargeback prevention based on customer experience.
Learn more about the EBANX Shield features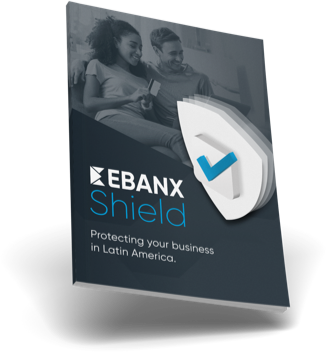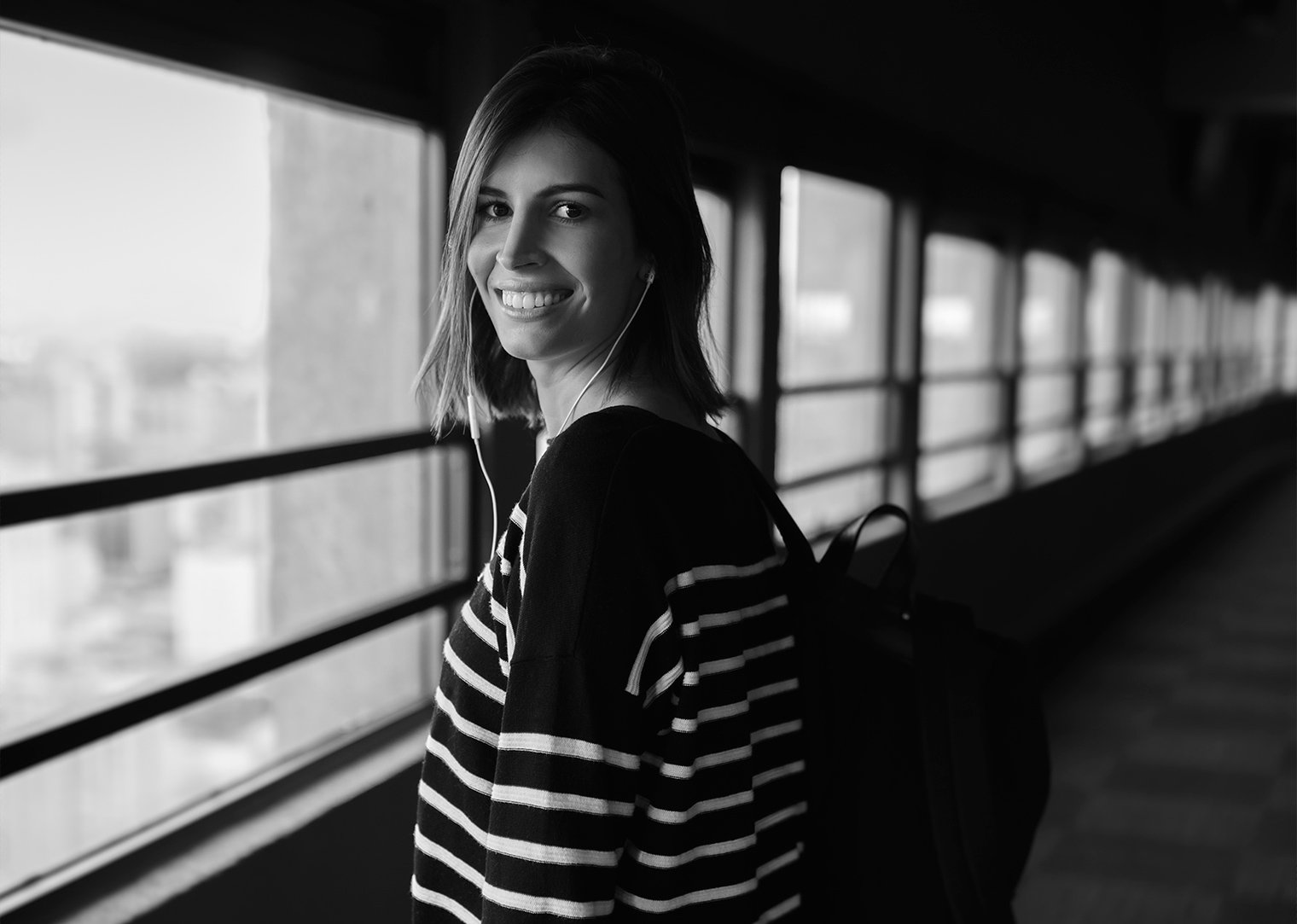 How does EBANX Shield work?
Continuous improvement through internal knowledge
Born in Latin America, EBANX is fueled with quality data on local customer behavior and nurtures close relationships with local credit bureaus. Count on a partner that truly understands Latin American consumers' and how to address their concerns and expectations.
Call-back sessions
Contacting end-users for quality checks.
POI and POA (1) Analysis
Second level of investigation with POI and POA (1) analysis.
Do you want to take a step further?
Learn more about EBANX Manual Review and Chargeback Guarantee solutions!
Although fraud-detection technology is evolving fast to keep pace with e-commerce growth and new fraud attack approaches, one element of online fraud prevention could benefit from human expertise. That's why EBANX offers Manual Review for your business.
Also, if you don't want to deal with unpredictability rates of chargebacks, then we have the right solution for you: Chargeback Guarantee. With Manual Review with Chargeback Guarantee, EBANX takes full responsibility and covers the fraud chargeback's amount for you.
Discover how to protect even more your business.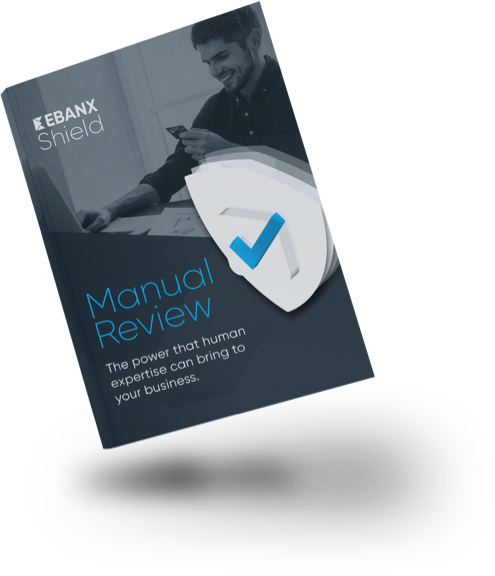 Start managing fraud in a dynamic world with EBANX Shield
To protect your e-commerce business from fraudsters, you need the right tools for the job. EBANX Shield brings all of them integrated into a single solution, making it possible to balance fraud, protect your business, and ensure that real transactions are approved.