EBANX Shield
Protecting your business in Latin America
EBANX Shield is our localised smart fraud prevention strategy specially designed for the Latin American market. Using the best in class technology and database, EBANX Shield keeps your operation safe in all purchase steps, meanwhile balancing security with optimal payment performance, integrating the best fraud prevention tools into a single solution.
A shield against fraud at no additional cost
Fraud is a fact of life and every business is exposed to it. In light of this fact, EBANX provides a full risk prevention platform and services, to balance the protection of your business with optimal payment performance.
EBANX Shield offers merchants a continued risk assessment with top-notch features, technology, and professionals, ensuring business security in Latin America and reducing operational overheads.
Your business protected in all steps

Database is enriched with over 300M transactions per year across LATAM markets

Fine-tuned balance on approval & protection

Expertise from Latin American market

No need for additional provider
Prevent fraud with an effective combination of technologies designed to protect your business
Target the specific fraud issues you're facing with a solution built around your business in LATAM. Discover our 4-pillar approach to ensure protection.
Fraud Prevention
Tailored according to your vertical and business model, EBANX Shield gather the best in class technology and database with local expertise to define an anti-fraud strategy for your business.
Protecting rules
Risk scoring
Device Fingerprint
Block/trust list
Provider routing availability
Target approval rate
Managing fraud
EBANX developed a unique solution to protect the merchants, taking care of your performance health in all steps, including when the fraud happens.
Chargeback dispute
Partnership with main acquires
Continuous improvements
Our Fraud Prevention team will be always present to support you whenever you need also making tests and improvements to assure the best performance.
Performance monitoring
You will always know what's happening to your operation, and this also includes your business' health. Therefore, we will be providing insights to improve your rates available on the Analytics section within EBANX Dashboard.
A/B testing
False-positive measuring
Dedicated experts
Learn more about the EBANX Shield features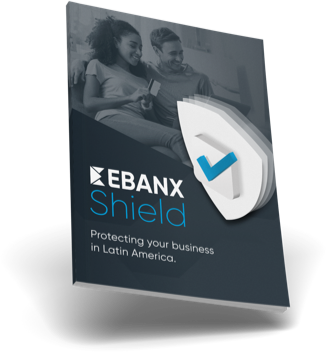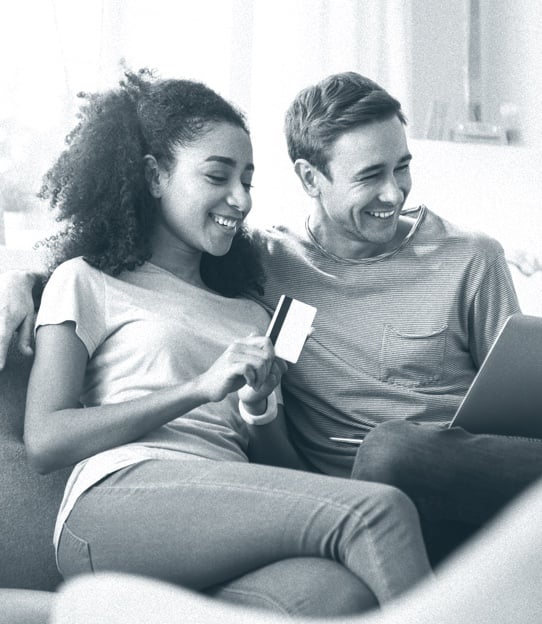 A tailored strategy to combat fraud in Latin America
Discover the additional benefits of our solution:
Protection layers in all purchase steps
Before, during, or after the customer makes a purchase, your business will be protected by EBANX Shield.
No need for an additional provider
If you don't have a provider, EBANX will handle everything for your business, but if you do, your team can work closely with our experts to improve our systems integration or work on performance improvements.
Verticals
The optimal point of balance is unique to each business. That's why EBANX Shield targets the specific fraud issues you're facing with a solution built around your business' vertical to support it while you can focus on what matters.
Do you want to take a step further?
Learn more about EBANX Manual Review and Chargeback Guarantee solutions!
Although fraud-detection technology is evolving fast to keep pace with e-commerce growth and new fraud attack approaches, one element of online fraud prevention could benefit from human expertise. That's why EBANX offers Manual Review for your business.
Also, if you don't want to deal with unpredictability rates of chargebacks, then we have the right solution for you: Chargeback Guarantee. With Manual Review with Chargeback Guarantee, EBANX takes full responsibility and covers the fraud chargeback's amount for you.
Discover how to protect even more your business.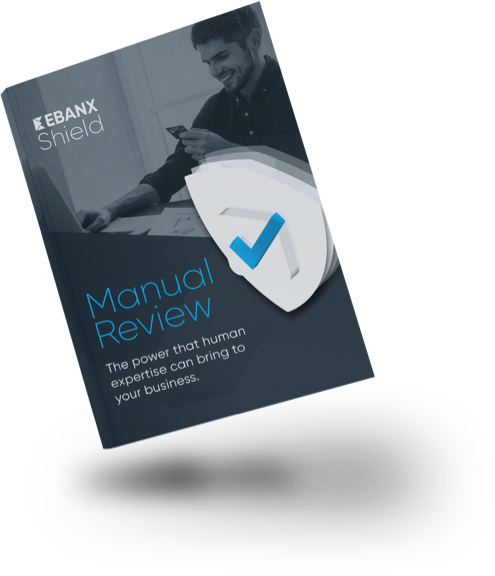 Start managing fraud in a dynamic world with EBANX Shield
To protect your e-commerce business from fraudsters, you need the right tools for the job. EBANX Shield brings all of them integrated into a single solution, making it possible to balance fraud, protect your business, and ensure that real transactions are approved.