Paraguay, an exciting country where the digital market is rising
E-commerce in Paraguay is relatively new, and its population is eager to shop, especially with international brands. With 40% growth expected in 2021, Paraguay is a great investment for global companies to make.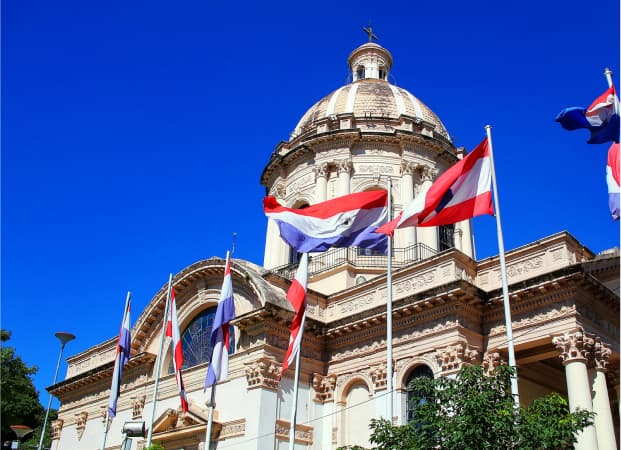 Online shopping has recently become a part of Paraguayan life and is driving new consumer habits
93% of online consumers started to shop online in the last four years

85% of online transactions are cross-border, and most of them are done through smartphones, owned by 82% of the population.

In 2020, Paraguay's online shopping reached $ 204 million, of which $ 175 million was spent on foreign websites.

92% of Paraguayans use credit cards to make their online purchases.

4 out of 10 Paraguayans say they prefer to buy online. (Source: Capace)
Increase your reach by offering cards in Paraguay through EBANX
Paraguay is a country with many local credit card brands. Increase your sales by allowing your Paraguayan customers to pay with their chosen card, whether local or international.

With EBANX local acquiring, you can increase your approval rates by accepting local and international cards and consequently, reach a higher percentage of Paraguayan customers.

Available cards with EBANX

credit cards

debit cards

prepaid cards
Ready to expand your business in Paraguay?