Accept local payments and pay sellers with a single retail marketplace solution
Level up your retail marketplace operations in Latin America with EBANX. Count on a full-stack payment solution tailored to your plans, to your customers' needs, and to the market's requirements.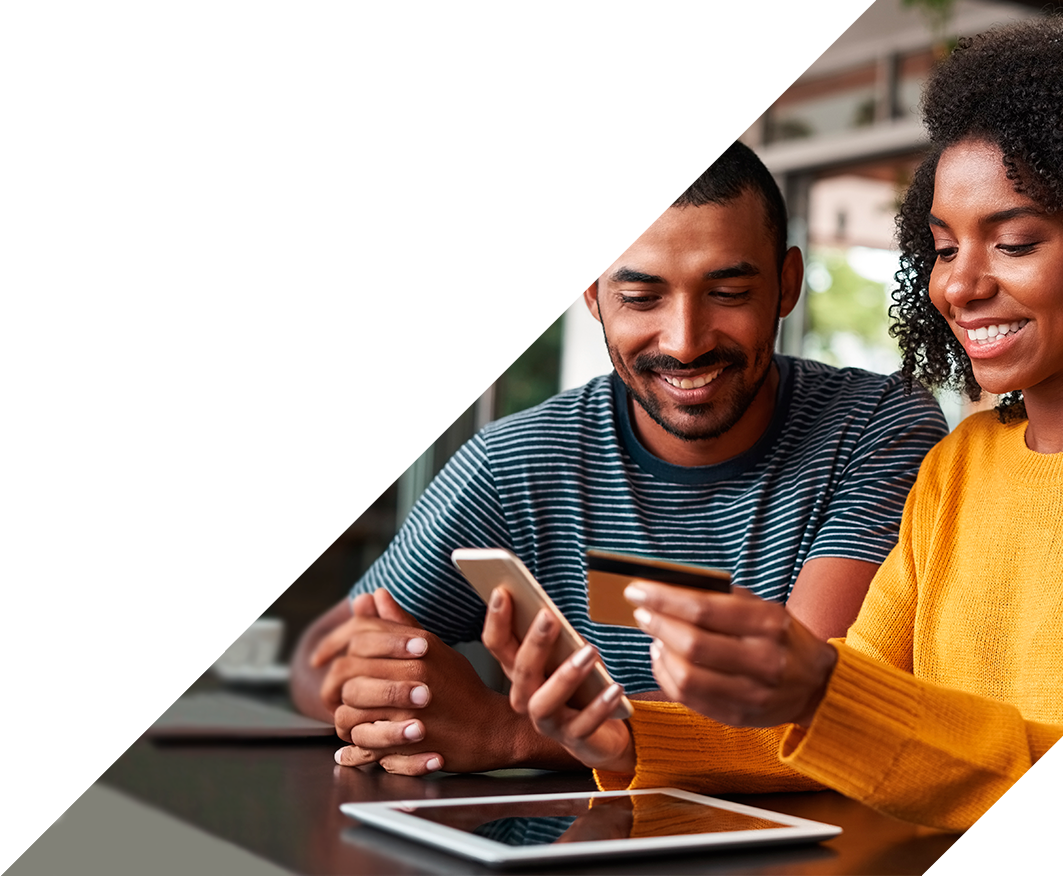 retail marketplaces that trust EBANX
Your retail marketplace, a big hit in Latin America
After integrating with EBANX, in just two years a giant marketplace generated incredible results:
Strategy wins used by this retail marketplace merchant
Alternative payment methods
Hybrid payment processing
Domestic and international payouts
Unified check-out and hybrid single transaction
Marketing consulting
Dedicated account management
With the right payment partner, your retail marketplace can also become the next big thing in Latin America.
EBANX for Retail Marketplaces. Fill the form to talk to one of our specialists
The crucial role of EBANX for retail marketplaces
With EBANX, you decide how to expand in the region, choosing one or more operational models at the same time, in one or more countries, with several payment solutions, all within a single platform.
SMARTER PAYOUTS

Seamless payouts approval.

Pay sellers with domestic and/or international transactions. You can have a mix of both and go for a hybrid model, depending on your needs. Your cash inflows and outflows are processed with one integration.

Payment split

A solution especially designed for marketplaces in Brazil.

Automatically split the amount of a sale among all parties involved in the transaction. No matter the number of items, nor the stores from which your customer buys from. On check-out, the purchase total amount is shared accordingly, fees included.



Hybrid single transaction

Several sellers, one checkout.

Enable single transactions in your marketplaces via our API, and reach more customers with a unified cart and checkout page with products from multiple sellers, currencies and countries. Get visibility into the breakdown of what is domestic and what is international in every single payment.

Smart financial management

A system for both conciliation and reconciliation.

Have full visibility on each payment, chargeback, refund, fee, and other information with the acquirer. All transactions are included in a unique reconciliation that generates sales in multiple currencies and countries in LatAm, while also having unified funds transference through solid payment networks.

KYC as a service

Quality sellers attract quality buyers.

Our Know-Your-Customer tool was developed for companies looking to solve local compliance issues with minimum effort, aiming to constantly improve the experience of your end-user. The feature learns everything it can about the profile of merchants in order to guarantee your quality standard throughout the journey.

Banking as a service (BaaS)

Strong banking infrastructure to support financial challenges.

One hundred percent whitelabel so you can offer financial products through your brand. From opening a digital account for payments, withdrawals, prepaid cards, and alternative payment methods, to managing the operational money flow allied to a fully automated, transparent and flexible experience in compliance with regulatory bodies and the best market practices.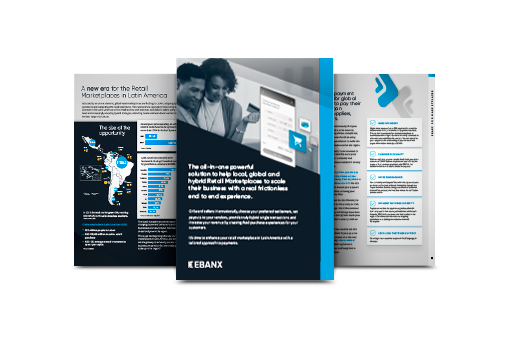 Take your retail marketplace to the next level in LATAM
Have it all with EBANX.
Go beyond payments for your business growth
EBANX supports marketplaces to grow exponentially and increase revenue in Latin America by acting as a payment facilitator, processing the transactions on your behalf in 15 different countries.
Flexible and convenient integration

Direct API, Drop-In or Payment Page

Optimized Refund System

Transparent management of all refunds, full or partial

Localized Fraud Prevention

Safety backup guaranteed in every step of the way

Consumer support

Localized customer service in their local languages

Merchant success

Dedicated account manager to your marketplace

Marketing localization strategies

Marketing consulting strategies tailored to your business goals
Retail marketplaces with or without local offices in LatAm collect payments in any country where EBANX operates with international and/or domestic settlements, while receiving your funds in USD or the country's local currency.
EBANX for Marketplaces
Take your retail marketplace to the next level in LatAm, and start processing payments with a local business support that no one else offers.