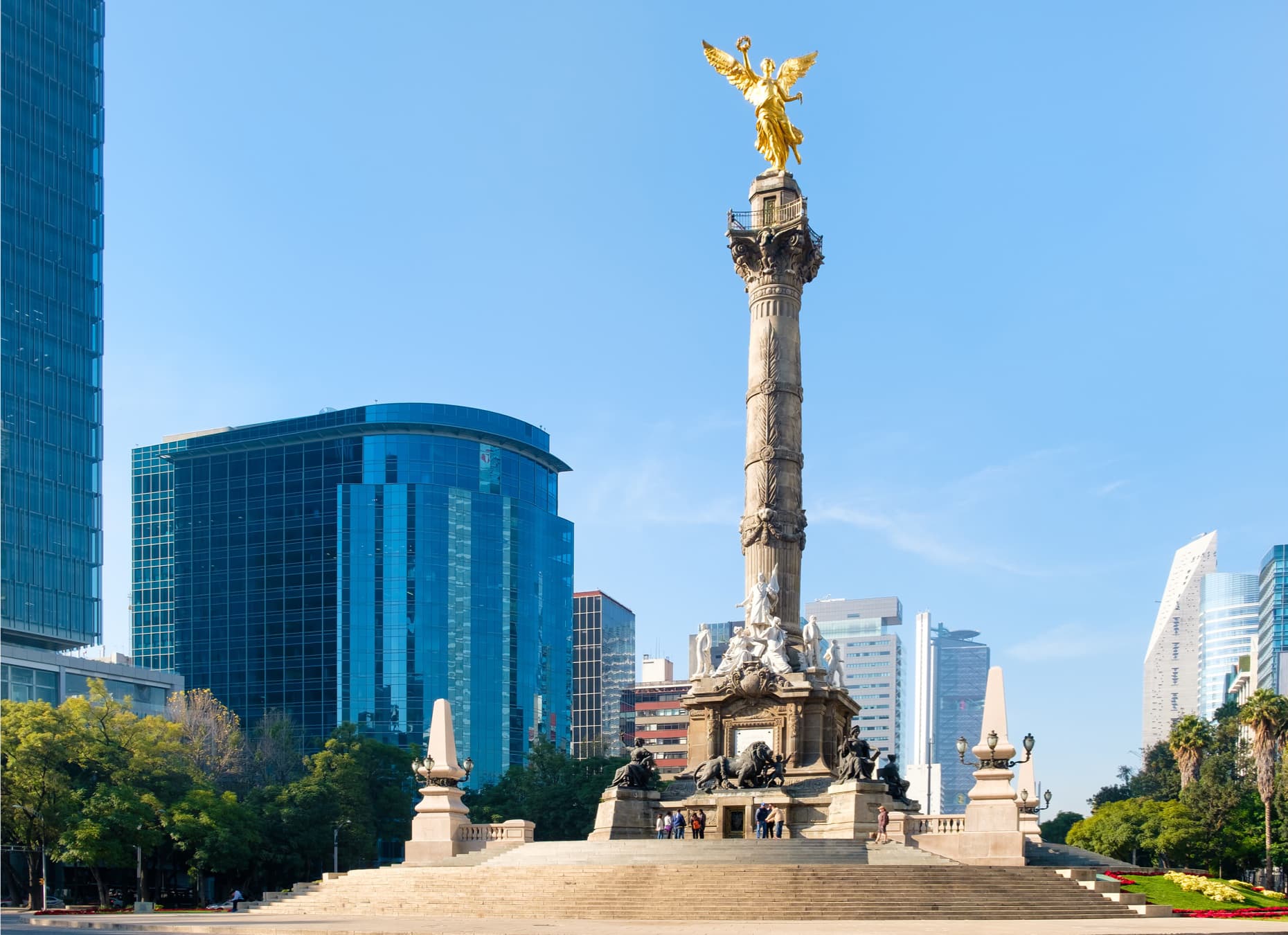 Smartphones are driving the democratization of the internet in Mexico
43%* of the e-commerce transactions in Mexico were made through a mobile device in 2019.

Mexico is a cash-based society and financial inclusion is still a challenge in the country as 65%* of adults don't have a bank account.

Internet retailing sees the fastest growth representing 63%* of the online market in Mexico.

67%* of Mexican online shoppers have made purchases from international e-commerce stores. Mexican consumers buy from these stores due to better prices and the lack of availability of some products in Mexico.

Due to confinement and distancing measures during the COVID-19 pandemic, Mexican e-commerce grew 81%* in 2020 compared to 2019.
Operate with a local partner that understands the Mexican market
EBANX solution fits any kind of operational model or combination in the Mexican market giving flexibility to your business to take full advantage of local payment processing, both with the international or domestic settlement, with or without local entities in the country. It also allows both international and domestic payout for your Mexican suppliers and partners. Choose and combine the solutions that best fit your company.
Operational models available with EBANX:
Payment processing with international funds settlement

Sell to Mexicans in their local currency with local payment methods and receive your funds in USD anywhere in the world. All that without the need to set up local legal entities in the country.

Discover more about

Payment processing with domestic funds settlement

Mexican companies or international brands with a local office and entities can sell in this country and receive their funds domestically.

Discover more about

Payout

An uncomplicated, secure, and fast way for Mexican companies to settle in local or international transfers to your Mexican partners. EBANX Payout supports you surrounding regulation, compliance, taxes, and local connections to make this payment process smooth for you and your Mexican suppliers.

Discover more about Payout
Local Payment Methods in Mexico
Like many Latin American countries, Mexico has a very specific financial system that directly influences how people pay for their purchases. Mexican consumers are used to paying with cash, and even those who have a card usually feel more comfortable paying with cash, simply out of habit.
E-commerce volume by payment methods share
Available with local payment processing.
Available with international payment processing.
Source: AMI datapack, 2020.
Payment methods and payment processing
Get the broadest reach with local payment methods
Recurring Payments
Accept recurring payments in local currency in Mexico. Through tokenization, your website or application can perform recurring payments - without the need for consumers to input their card information every billing cycle. This means less abandoned carts or canceled subscriptions.
Discover more about Recurring Payments
Increase your customer base.
Reduce churn with automatic recurring billing.
Boost payment acceptance in a safe way.
Localized customer experience with payment transparency.
Payout
Pay your Mexican suppliers simply and securely, in the way they want to be paid. EBANX Payout offers all the support surrounding regulation, compliance, taxes, and local connections to make this payment process smooth for you and to your Mexican partners.
Payment of taxes and labor costs are not included in the payout solution.
Discover more about Payout
Pay your partners in compliance with local rules backed by the EBANX security systems and protocols.
Seamless experience for the merchant to send the money and for the payee to receive it.
Lock in the best exchange rate to send the money to the payee, at the time the payout is being created.
Merchants can send the payment regardless of which bank payees use.
Ready to grow your business in Mexico?