Recurring payments
The support you need for recurring payments and subscriptions in local currencies across Latin America.
Grow your business and increase performance, revenue and customer retention through local technology and intelligence that supports your plans and business model.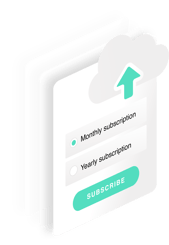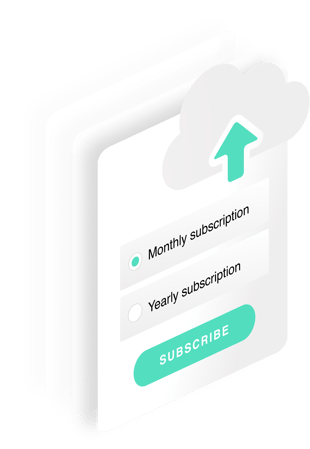 Increase your performance in recurring payments and subscriptions and quickly grow your business in Latin America
Offer recurring payments in the main Latin American markets with the right payment methods and full support for better performance. EBANX is ready to be integrated with your website, application or third party subscription management platform to charge your customers according to your business model.
Subscription and recurring payments support
Regardless of your business model, EBANX supports any kind of recurrent payments combined with Latin America expertise, maximizing your approval rates.
Optimized sign up rates
Cultivate brand loyalty through a localized experience that clearly communicates purchase amounts in the local currency, billing dates, and terms and conditions.
Less canceled subscriptions
Tokenized credit card payments save returning customers from inputting their card information every billing cycle, reducing abandonment rates and churn.
Smart retry logic
By understanding the customer it is possible to map all purchase attempts in the life cycle, proposing the most optimal retry strategy.
Boosted payment acceptance
Acquire redundancy to optimize and increase payment approval rates, safeguarded by a localized fraud and risk management solution tailored to Latin America.
Unified reconciliation for all countries
Sell in local currencies to 15 countries with more than 100 payment methods, and receive your funds in USD anywhere in the world.
Up-to-date documentation to simplify your integration
Our Developers Academy brings extensive documentation to assist your development team in making the most of our solution.
Support team to help you whenever you need
We have a dedicated support team with deep Latin American market knowledge ready to answer your questions and make your implementation process seamless.
Robust security measures for freemium solutions
EBANX works with you to minimize the incidence of fraudulent free trial requests by setting hard rules to avoid undesired behavior main through:
Using parameters such as device fingerprinting, and enrollment date.

Validating the customer's personal data and their card information.
A payment platform that fits with any kind of recurrency or subscription model
Our solution accommodates diverse subscription models available in the market and supports the needs of each company.
Time-Based recurrent payments
Weekly, Monthly, Quarterly and Annually
One-time payment
Charge for one time purchase
Promotions and Trial Periods
Request payments with discounts
A payment platform that fits with any kind of recurrency or subscription model

Trends for recurring payments in Latin America
In LATAM in general, there are a few trends to be observed regarding the fast adoption of recurring payments for the following methods:
Digital Wallets

In all countries before COVID-19 the number, adoption and growth of wallets were already high, but COVID-19 has accelerated its usage in e-commerce. EBANX continues to see a high growth in the number of users and adoption.

Debit Cards

Especially for low AOV (Average Order Value), debit cards are playing a key role in the market. In some Latin American countries, they represent a significant share and are a great target for subscription. For that, merchants and PSPs need a strong "outreach" program to work with issuers for enablement on e-comm or fine tune decline reasons.

Integrated Prepaid, Virtual Cards & Digital Wallets

LATAM for a few years, but now the integration of all three elements within the same provider is getting stronger, especially to enable e-commerce purchases:

CAIXA in Brazil launched a debit card with dynamic CVV, specially focused on card not present transactions (CNP) because of COVID-19. It has been a strong success in BR.

MACH Prepaid Card in Chile is another example of integrated methods.

Digital wallet NEQUI is also a strong integration in Colombia.

Instant Payments

This topic is evolving fast in some countries in LATAM, with regulators advancing towards deployment and adoption of this method.
Ready to start with EBANX?