EBANX is at Money20/20 USA, the leading global conference on fintechs and payments industry
October 27, 2019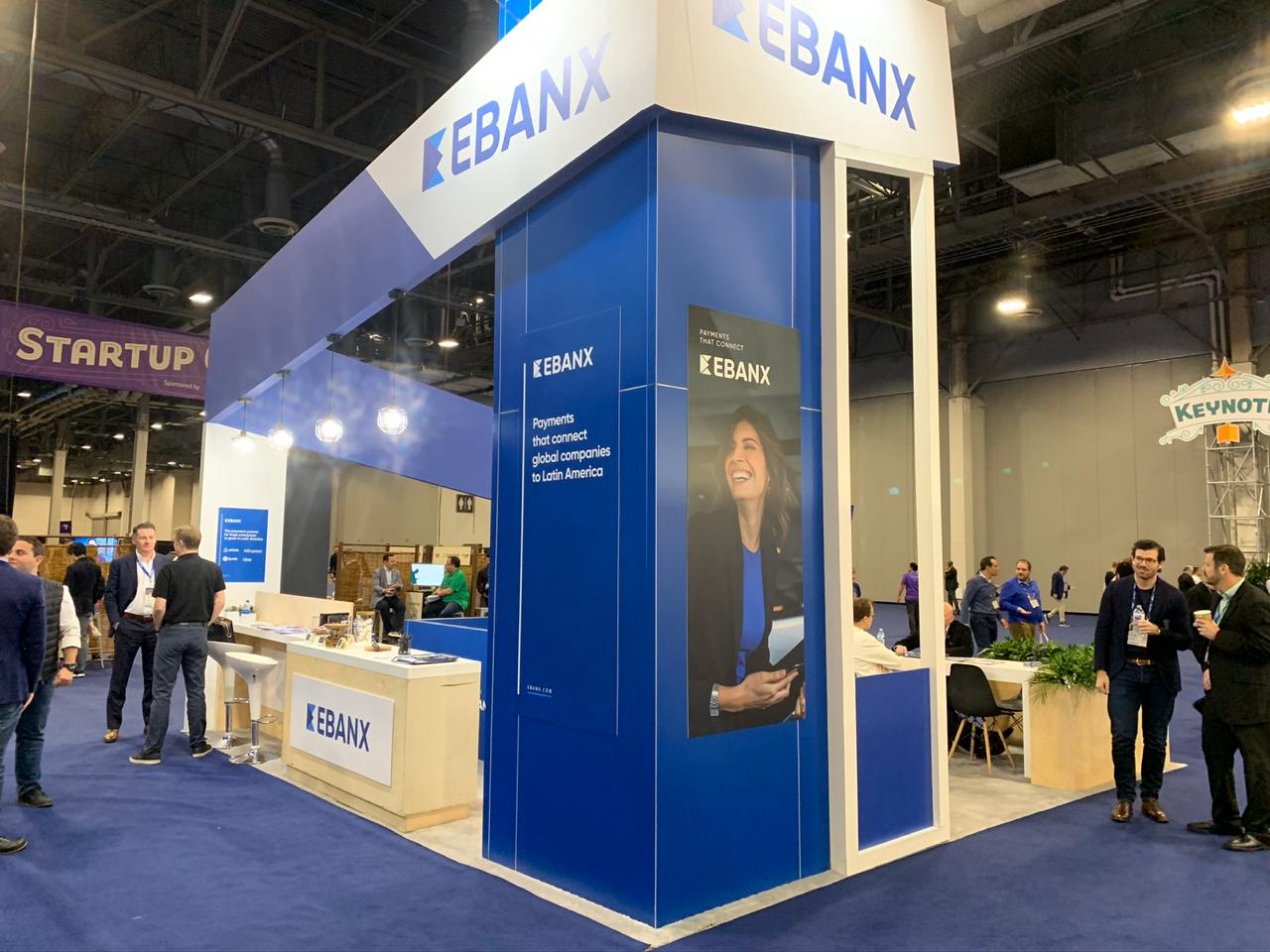 The Brazilian fintech company, which became a unicorn earlier this month, has a booth at the event taking place this week in Las Vegas
CURITIBA, BRAZIL, October 27th, 2019 – EBANX, Brazilian fintech that processes payments in Latin America, is at Money20/20 USA, the largest global conference on payments and the fintech industry in the world. More than 3,000 people are expected to attend the event, which happens until this Wednesday (October 30th) in Las Vegas, bringing together the leaders and C-level executives from the leading companies of the industry.
EBANX is a 3-star Sponsor of Money20/20 USA, which is in its 8th edition. A booth of EBANX, which announced it became a unicorn earlier this month, was set up at the event's exhibition area, next to the Startup City, at The Venetian Resort's convention center.
"We are proud to be so well positioned at one of the world's premier payments event, demonstrating the power of Latin America and the great business potential of the region. We are here to promote business opportunities and highlight the growth prospects of the Latin American market," said André Boaventura, partner and CMO of EBANX.
Currently, EBANX processes payments in eight countries of Latin America, for more than 1,000 international websites. AliExpress, Wish, Pipedrive, Airbnb, and Spotify (these two in a partnership with Worldline) are some of the companies that use EBANX solutions. Beginning in 2019, EBANX also started offering local processing in Brazil, allowing Brazilian websites that sell within the country to use the company's solutions.
EBANX is at Money20/20 USA with a team of eight ebankers, that includes two of the company's co-founders: João Del Valle, COO, and Wagner Ruiz, CFO. Also on the team on site are Henrik Nilsmo, EBANX's CCO; André Boaventura, partner and CMO; the VPs Lenny Crotty, Wade Pylka and Paulo Shargorodsky; and the business development manager Matthew Nutting.
EBANX's booth at Money20/20 USA is #5327 and will be opened until the last day of the event, on Wednesday (October 30th). To request a meeting with one of the executives, you can access the website: https://business.ebanx.com/en/events/money2020vegas
About EBANX
EBANX is a leading global fintech company with Latin American DNA. It has operations in Brazil, Mexico, Argentina, Colombia, Chile, Peru, Ecuador, and Bolivia. EBANX was founded in 2012 to bridge the access gap between Latin Americans and international websites, by offering an end-to-end payment solution across the entire cross-border ecommerce transaction flow, providing over 100 Latin American local payment options to global merchants eager to expand throughout the region. The company has already helped over 50 million Latin Americans access global services and products with over 1,000 merchants expanding to Latin America. AliExpress, Wish, Pipedrive, Airbnb, and Spotify (these two in a partnership with Worldline) are some of the companies that use EBANX solutions. Besides the cross-border payment processing service, from 2019 EBANX Group started to offer local payment processing in Brazil, enabling Brazilian websites selling inside the Brazilian market to use EBANX solutions. The company goes beyond payment processing, by offering marketing consultancy services to merchants and a 24/7 local customer support team to serve all merchant's clients in Latin America – in their own language. For more information, please visit https://business.ebanx.com/en.
Related Releases
[POR] EBANX marca presença na Money20/20 USA, principal evento global sobre indústria de pagamentos e fintechs

October 27, 2019

[ESP] EBANX está en Money20/20 EE.UU., la conferencia mundial líder sobre fintechs y la industria de pagos

October 27, 2019
View all 30 Releases
Get in touch with our Public Relations office.
For press inquiries, company information, press releases and more, please fill out the form beside or contact our press team via e-mail: press@ebanx.com.