Visa partners with EBANX in Brazil to expand the program 'Cities of the Future' in the Brazilian state Paraná
May 14, 2019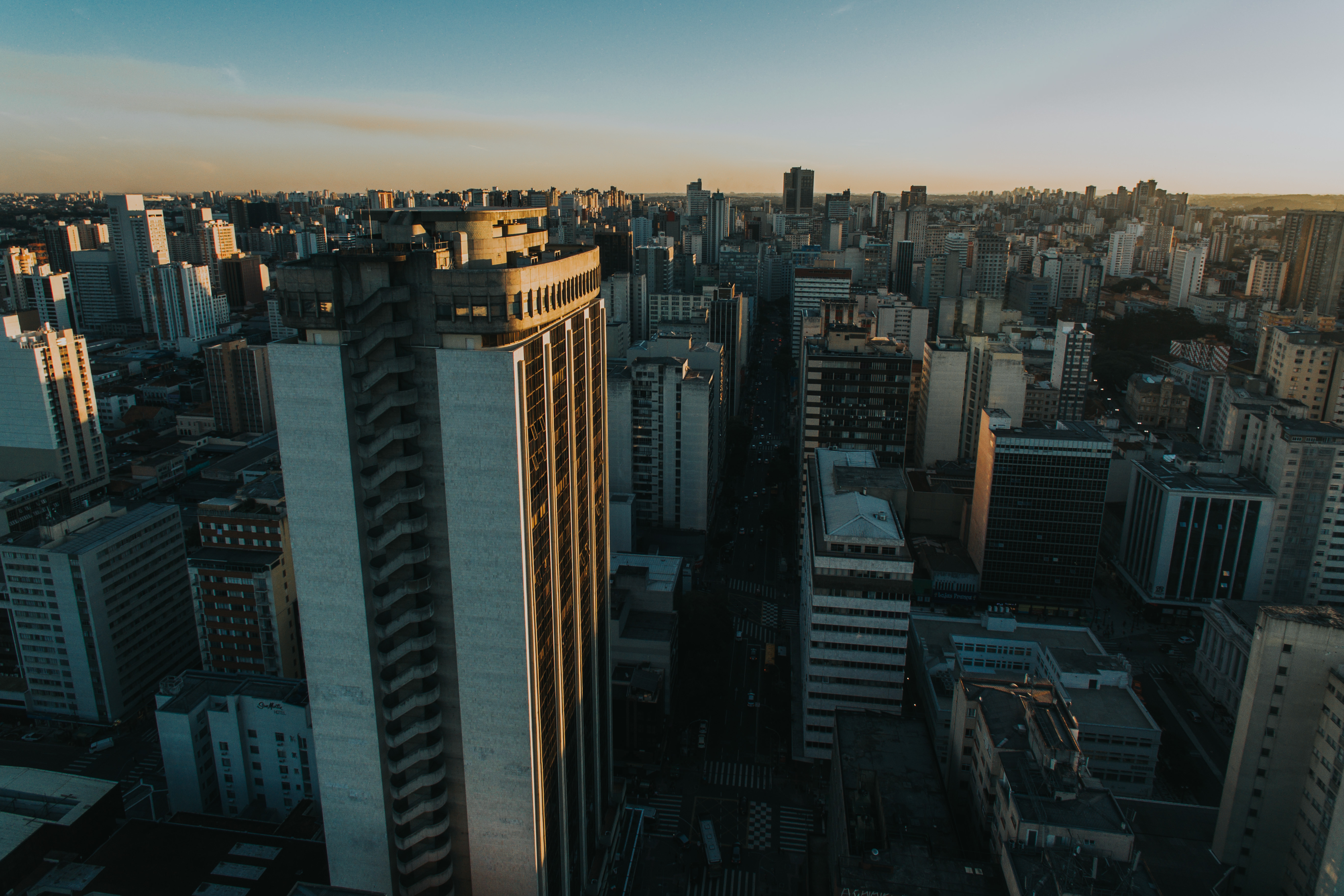 In a partnership with the Brazilian fintech company, Visa will promote actions to increase the use of electronic payments in Paraná state and boost its benefits, starting with the cities of Cascavel and Paranaguá. By exchanging cash for digital payments, by 2032 the two cities could register an additional increase of up to 1.9% in employment rate, GDP growth and salaries, according to a study by Visa
SÃO PAULO AND CURITIBA, BRAZIL, May 14, 2019 – Cascavel and Paranaguá are the cities chosen to begin the expansion in the Brazilian state of Paraná of Cities of the Future (Cidades do Futuro in Portuguese), a Visa program in Brazil whose objective is to encourage the use of electronic payments in places where the use of paper money still predominates, seeking local development. In a partnership with EBANX – Latin American fintech company with a global presence – Visa will promote initiatives that will help to promote the migration of payments in the two cities, reinforcing benefits such as security and greater formalization of the economy in the municipality.
"With the inclusion of Cascavel and Paranaguá among the municipalities that are part of the Cities of the Future program, we want to help the regions leverage their development, reinforcing all the benefits that electronic payments can bring to consumers, commerce and government", explained Marcos Marins, Director of Acceptance Expansion of Visa of Brazil. "The partnership with EBANX is fundamental so that we can develop and implement initiatives according to local needs", the executive added.
In order to expand the program through Paraná state, initially Visa and EBANX will install 180 POSs in local businesses of the two cities. Over the next few months, the intention is to have installed over 3,000 POSs.
"EBANX was born with the purpose of creating access. First in an online format, so that Brazilians and other Latin Americans could access global products and services. Now, the EBANX Group comes with a new business, in a local format in Brazil, with the same purpose", said Wagner Ruiz, Co-Founder and CFO of EBANX. "With this program and our partnership with Visa, we have the opportunity to apply our deep knowledge of payments to create more solutions that increase access, starting in Paraná state, so that more people can buy the way they want to, in both online and physical environments", added Ruiz.
Benefits
In order to understand the magnitude of the benefits that the wider use of electronic payments would bring to both cities, the Visa study "Cities without paper money: Understanding the benefits of digital payments" ("Cidades sem dinheiro em espécie: Compreendendo os benefícios dos pagamentos digitais" in Portuguese) was applied. Results show that gains would be transformative in both cities, totaling about BRL 743 million per year for Cascavel and BRL 501 million per year for Paranaguá, divided into:
Approximately BRL 62 million and BRL 31 million for consumers in Cascavel and Paranaguá, respectively, considering time-saving with banking and retail transactions, as well as reduction of crimes related to paper money;

Approximately BRL 347 million and BRL 242 million for commercial establishments of Cascavel and Paranaguá, respectively, including time-saving during payment processing, increased revenue from a larger customer base both in brick-and-mortar and online stores;

And finally, BRL 560 million for the government, among others, with the increase of fiscal revenues, economic growth and reduction of operation costs.
In addition, the same study predicts that, by 2032, the estimated long-term impacts resulting from some direct benefits would be: an additional increase of 1.9% and 1.48% in jobs in Cascavel and Paranaguá, respectively, because of enhance of economic activity; 2.7% and 1.93% increase in salaries; and an increase of 0.73% and 0.6% in GDP, in addition to what would be expected, generated by efficiency with the use of digital payments, resulting in additional increases in productivity of 1.8% and 1.29%.
"Cities without paper money: Understanding the benefits of digital payments" ("Cidades sem dinheiro em espécie: Compreendendo os benefícios dos pagamentos digitais" in Portuguese) is an exclusive study that quantifies the potential benefits experienced by cities migrating to a high level of digital payments usage – achieved when the rate of use of digital payments across a city's population equals that of the 10% of people who use this type of payment in the municipality the most. That is, the study does not foresee the total elimination of paper money. On the other hand, it seeks to quantify the potential benefits and costs of increasing the use of digital payments.
Cities of the Future
The program Cities of the Future (Cidades do Futuro in Portuguese) begun in 2018 in the Brazilian cities of Belém, Campina Grande, and Maringá. It was created by Visa together with partners and clients, such as issuers, acquirers and commercial establishments, to encourage the use of electronic payments in places where the use of paper money predominates, seeking local development. During the first three months in Belém, Campina Grande, and Maringá, there was a 20% growth in the use of Visa cards in the three cities, which is higher than the country's average growth. For more information on Cities of the Future, watch videos Campina Grande and Maringá.
About Visa Inc.
Visa Inc. (NYSE: V) is the world's leading digital payments company. Our mission is to connect the world through the most innovative, reliable and secure payment means – enabling people, businesses, and economies to thrive. Our advanced global processing network, VisaNet, offers secure and reliable payments worldwide and is capable of processing more than 65,000 transactions per second. The company's relentless focus on innovation is a catalyst for the rapid growth of commerce connected in any device and a driving force behind the dream of a future with no paper money, for everyone, everywhere. As the world shifts from analog to digital, Visa inserts its brand, products, people, network, and scale to reshape the future of commerce. For more information, please visit www.visa.com.br, our LinkedIn page or follow us on Twitter @VisaNewsBr. To learn more about how Visa performs its transactions click here.
About EBANX
EBANX is a leading global fintech company with Latin American DNA. It has operations in Brazil, Mexico, Argentina, Colombia, Chile, Peru, Ecuador, and Bolivia, and offices in Brazil, Mexico, Uruguay, United States, and the United Kingdom. EBANX was founded in 2012 to bridge the access gap between Latin Americans and international websites, by offering an end-to-end payment solution across the entire cross-border ecommerce transaction flow, providing over 100 Latin American local payment options to global merchants eager to expand throughout the region. The company has already helped over 45 million Latin Americans access global services and products with over 1,000 merchants expand to Latin America. AliExpress, Wish, Pipedrive, Airbnb, and Spotify (these two in a partnership with Worldline) are some of the companies that use EBANX solutions. Besides the cross-border payment processing service, from 2019 EBANX Group started to offer local payment processing in Brazil, enabling Brazilian websites selling inside the Brazilian market to use EBANX solutions. The company goes beyond payment processing, by offering marketing consultancy services to merchants and a 24/7 local customer support team to serve all merchant's clients in Latin America – in their own language. For more information, please visit https://business.ebanx.com/en/press-room.
Get in touch with our Public Relations office.
For press inquiries, company information, press releases and more, please fill out the form beside or contact our press team via e-mail: press@ebanx.com.