Cybersource and EBANX partner to leverage card payment solutions for global e-commerce in Brazil
October 18, 2021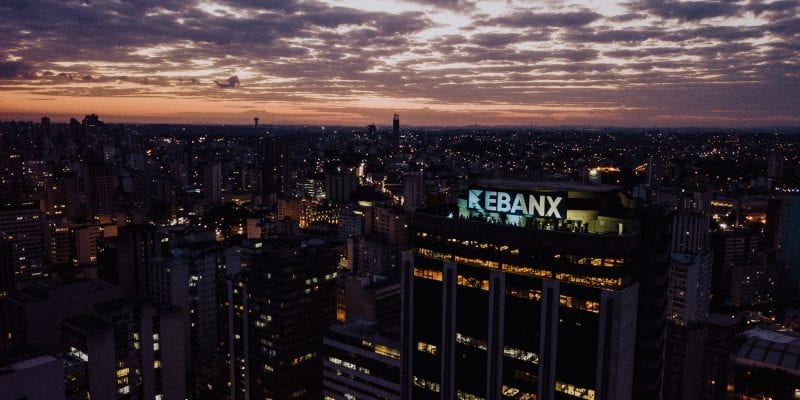 Through the partnership, Cybersource's global e-commerce merchants will be able to provide their customers with local Brazilian payment methods within EBANX's portfolio, including domestic debit cards, credit cards and installments
CURITIBA and SÃO PAULO, BRAZIL, October 18th, 2021 – Cybersource, a Visa solution, and EBANX, global payments fintech company that specializes in Latin America, announced a new partnership for payments in Brazil. From now on, Cybersource's clients around the world will be able to access EBANX's payment solutions for Brazil, and offer their customers in the country the ability to pay online for products and services with local payment methods, including domestic debit cards, credit cards and installments.
"Brazil is a strategic market for global retail, but it is also a very challenging country. Payment Gateway is a Cybersource solution that expands international business on a global scale by offering easy access to a worldwide network of payment connections and trusted sources of regional expertise. We offer a range of integrations that make it easy for merchants to securely accept payments and create seamless payment experiences across multiple channels and devices," said Fernando Pantaleão, vice-president of Visa do Brasil.
Domestic credit cards were the fastest-growing payment method within digital commerce in Brazil in 2020 – with a 23 percent increase in usage – considering verticals like online retail, digital goods & services and travel, as shown by data from EBANX/Americas Market Intelligence - AMI. These are the same credit cards that allow installments, widely used by Brazilians – recent data from the Brazilian Internet Association (Abranet) found that 75 percent of credit card users in Brazil split their purchases payments into installment payments.
These are two of the payment preferences within Brazil, one of the world's fastest-growing e-commerce markets, that is expected to grow by more than 40 percent this year and maintain an accelerated double-digits pace of growth until 2024, according to EBANX/AMI data. Together with debit cards – that accelerated by 16 percent in usage within digital commerce in Brazil during 2020, they are very important for a successful online sales strategy in the country.
"Having a localized payments strategy that considers installments and domestic credit cards and debit cards is a key way to seize the potential of Brazil's growing digital commerce sector," said Henrik Nilsmo, Chief Commercial Officer of EBANX. "It is a powerful thing, when you pay attention to consumer behaviors and reflect them into new products for your customers. This is precisely what Cybersource is doing, and why we decided to partner with them in this endeavor. It ultimately means more bridges and more access for Brazilians and global companies."
ABOUT CYBERSOURCE
At Cybersource, we know payments. We helped kick start the eCommerce revolution in 1994 and haven't looked back since. Through global reach, modern capabilities, and commerce insights, we create flexible, creative commerce solutions for everyday life—experiences that delight your customers and spur growth globally. All through the ease and simplicity of one digital platform to manage all your payment types, fraud strategies, and more. Knowing we are part of Visa and their security-obsessed standards, you can trust that your business is well taken care of—wherever it may go. For more information visit us at www.cybersource.com.
ABOUT EBANX
EBANX is the leading payments platform in Latin America, connecting global merchants with local consumers. The company was founded in 2012 to bridge an access gap between Latin Americans and international websites. Using proprietary technology, EBANX allows global companies with local or international operations to connect to hundreds of payment methods in Latin America, through a single platform, regardless of their operational model or type of settlement. It offers more than 100 local payment methods and has helped more than 70 million Latin Americans to access global products and services across more than 1,000 international websites. For more information, visit https://business.ebanx.com.
Related Releases
[POR] Cybersource e EBANX fazem parceria para alavancar soluções de pagamento com cartão para e-commerces globais no Brasil

October 18, 2021

[ESP] Cybersource y EBANX se asocian para ofrecer a e-commerces globales soluciones de pago con tarjeta en Brasil

October 18, 2021
View all 30 Releases
Get in touch with our Public Relations office.
For press inquiries, company information, press releases and more, please fill out the form beside or contact our press team via e-mail: press@ebanx.com.