EBANX acquires global remittances platform Remessa Online for USD 229 million and strengthens its payments leadership in Latin America
December 16, 2021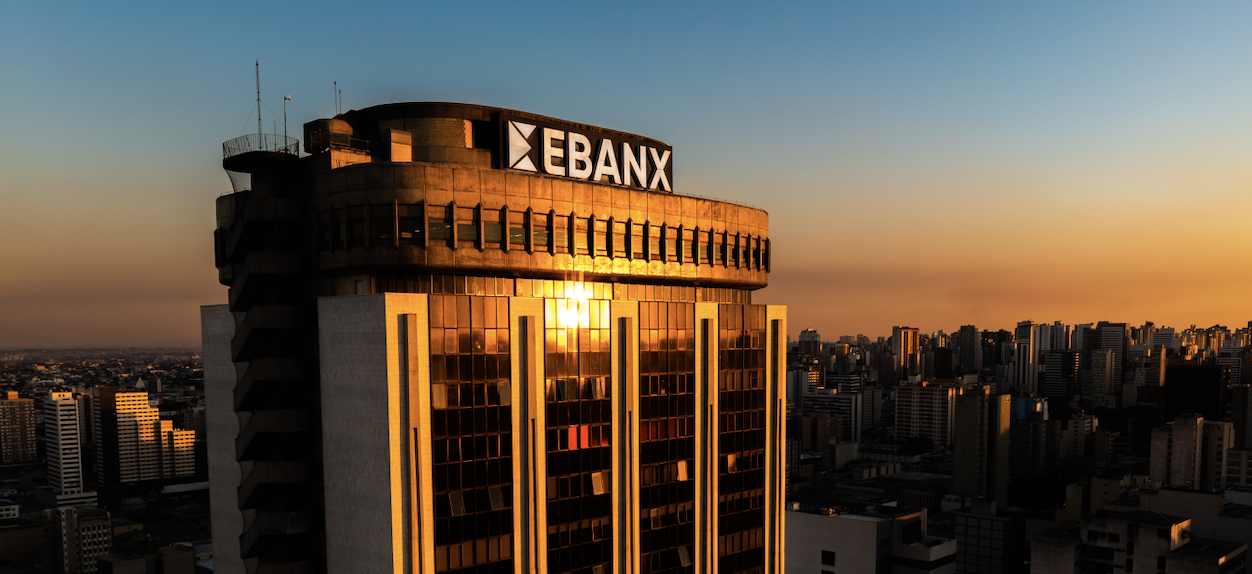 Remessa Online transacted more than USD 5.2 billion in remittance inflow and outflow since its founding, in 2016, and is one of the main fintechs for international transfers in Brazil
CURITIBA, BRAZIL, December 15, 2021 – EBANX, the leading payments platform in Latin America, announced today it has acquired Remessa Online, a Brazilian fintech that specializes in international remittance services, in a deal valued at USD 229 million. With the addition of Remessa Online's expertise and technology, EBANX amplifies its payments solutions that connect global enterprise brands of the digital economy and Latin Americans, while creating a powerhouse for cross-border services in the region.
"We are joining forces to better serve merchants and consumers, consolidating our expertise and depth in the region. The digital and financial inclusion we are seeing right now in Latin America will not drop off. It will keep pushing forward and play a leading role in the acceleration of digital markets and the payments ecosystem in the region. We are thrilled to have Remessa Online join us. They have an amazing history and culture, and we are sure that we will build and accelerate both businesses, and provide even better and more complete solutions for our combined customer base," said João Del Valle, co-founder and CEO of EBANX.
Founded in 2016, Remessa Online currently has 320 employees and already served more than 350,000 customers among companies and consumers from 100 countries through blockchain technology and connections to several major payment providers around the world. Remessa Online has transacted more than USD 5.2 billion in remittance inflow and outflow since their founding, in 2016. Recently the company partnered with Brazilian Nubank, one of the largest digital banks in the world, with more than 40 million customers, for international remittance offerings using Nubank's app. In 2020, the fintech company expanded its geographic footprint to Argentina and Chile as well, adding to its international operations in Australia, Canada, Europe, the U.K. and the U.S., and it raised a USD 20 million investment led by Kaszek Ventures, with participation from Kevin Efrusy, Bewater Ventures and MAR Ventures.
"Everything that Remessa Online has built during its first five years has focused on delivering the best solutions for customers who want to operate internationally, whether individuals or businesses of all sizes, within a service that combines transparency, efficiency and a real understanding of their needs. This is completely in line with our mission together with EBANX, to continue transforming the business landscape in Brazil and abroad," said Fernando Pavani, founder and CEO of Remessa Online.
For Wagner Ruiz, co-founder and Chief Risk Officer at EBANX, the deal is "completely aligned with EBANX's mission, of creating access and driving the digital transformation of Latin America's business landscape."
"Remessa Online has an outstanding history. It was founded to provide truly global financial services that bridge people and companies everywhere through the best technology. We will expand our combined portfolio of solutions to our merchants, especially focused on our B2B and B2C currency-exchange services, while enabling Latin Americans to access dream brands from around the world", said Ruiz.
EBANX expansion and acceleration
This new acquisition strengthens EBANX's ability to grow even faster. Less than two months ago, EBANX announced the acquisition of Brazil's Juno, a B2B fintech company that provides billing, payments solutions and banking services. In May 2021 the company announced co-founder João Del Valle, former Chief Operations Officer and Chief Technology Officer, as its new CEO, consolidating the fintech's mindset focused on speed, results-orientation, customer-centricity and consistency. Also, EBANX recently acquired 30 percent of the ordinary shares of Brazilian Banco Topazio, a company that provides foreign-exchange operations among other services, to optimize international payment services to its merchants.
Adding to this new momentum of EBANX, the acquisition of Remessa Online also comes in a new phase of the remittances market. While regions like Europe and Central Asia experienced modest growth, LatAm and the Caribbean saw the strongest demand, growing by about 21.6 percent in 2021, according to the World Bank. Remittance flows to low- and middle-income countries (LMICs) are forecasted to reach USD 589 billion by the end of this year, a 7.3 percent increase over 2020.
The acquisition of Remessa Online comes after EBANX's announcement of a USD 430 million investment raised from Advent International, and investments from Lead Edge, through New York Avenue I LLC, Manzat Inversiones, GHS Holding Ltda and LTS Liquid Investments LLC. All investors hold a minority share of EBANX.
ABOUT REMESSA ONLINE
With the idea of offering our customers a world without borders and providing a global experience in business, work and leisure, Remessa Online has become one of the main fintechs for international transfers in Brazil during the last five years. We serve more than 350,000 customers, create opportunities for companies and individuals to establish business relations, and provide services for our global customers to access investments and make their dreams come true, including living and studying abroad. Innovative, transparent and secure, Remessa Online has developed proprietary technologies to revolutionize the cross-border payment market in Latin America, including systems for the analysis and inclusion of digital records, combating money laundering and customer identity recognition in foreign-exchange transactions. For more information, visit https://www.remessaonline.com.br/.
ABOUT EBANX
EBANX is the leading payments platform in Latin America, connecting more than 35,000 global and regional companies with customers from one of the fastest-growing digital markets in the world. The company was founded in 2012 with the mission of giving access for Latin Americans to purchase from international e-commerce merchants. With powerful proprietary technology and infrastructure, combined with the deepest knowledge in Latin American markets, EBANX allows companies with local or international operations to connect with hundreds of payment methods in different countries. EBANX goes beyond payments, increasing sales and fueling seamless purchase experiences for companies and consumers. For more information, visit https://business.ebanx.com/en/.
Related Releases
[ESP] EBANX adquiere la plataforma global de remesas Remessa Online por 229 millones de dólares y refuerza su liderazgo de pagos en Latinoamérica

December 16, 2021

[POR] EBANX adquire Remessa Online por R$1,2 bilhão e amplia soluções de pagamentos na América Latina

December 16, 2021
View all 30 Releases
Get in touch with our Public Relations office.
For press inquiries, company information, press releases and more, please fill out the form beside or contact our press team via e-mail: press@ebanx.com.