[POR] Carteiras digitais avançam na América Latina e trazem novos consumidores ao e-commerce, mostram dados do EBANX
May 5, 2021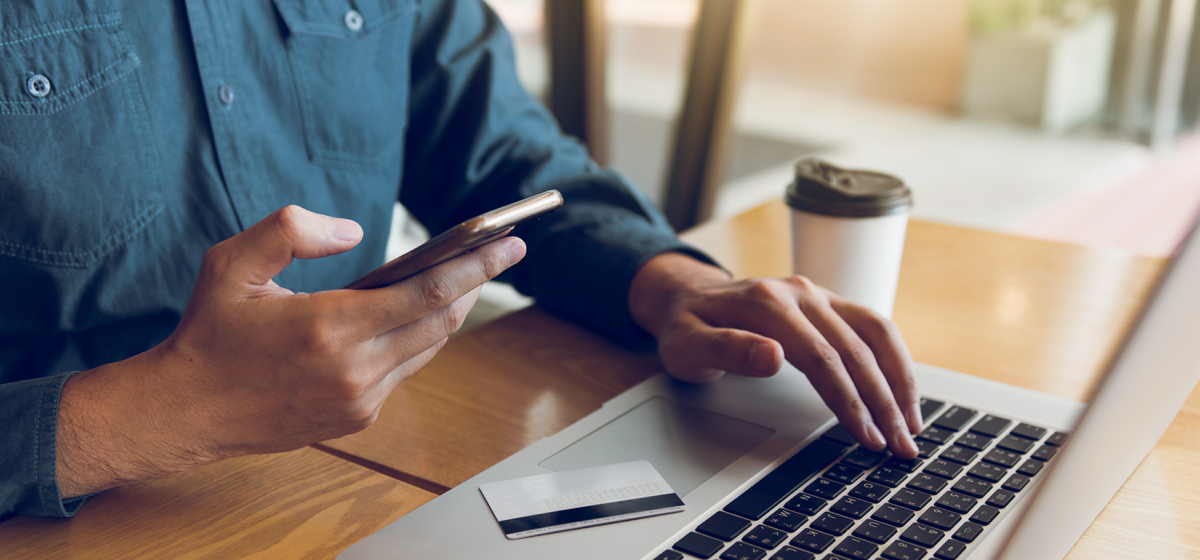 Quase 75% das compras pagas com carteiras digitais no EBANX são de novos clientes; atualmente, fintech oferece seis e-wallets como meio de pagamento
CURITIBA, 5 de maio de 2021 – Em meio a uma digitalização recorde causada pela pandemia, as carteiras digitais avançam na América Latina e estão trazendo milhões de novos clientes para o e-commerce da região. Segundo dados do EBANX, fintech especializada em pagamentos para a América Latina, quase 75% das compras feitas com e-wallets são de novos clientes, que nunca haviam comprado nesses estabelecimentos antes.
Atualmente, o EBANX oferece seis carteiras digitais como método de pagamento na América Latina, que somam mais de 50 milhões de usuários. Essa forma de pagamento está disponível para qualquer empresa global que queira expandir para a região, um dos mercados de e-commerce que mais crescem no mundo.
De acordo com os dados do EBANX, as empresas que passaram a oferecer carteiras digitais como método de pagamento tiveram um aumento de 5% na base de novos clientes. No total, 75% das transações confirmadas com e-wallets foram efetuadas por novos clientes. Os dados consideram estabelecimentos que estão processando com o EBANX há pelo menos um ano.
"Com a digitalização forçada pela pandemia, as carteiras digitais se tornaram um dos principais métodos de pagamento na América Latina. Eles oferecem a comodidade de fazer transações financeiras com apenas um toque, com uma ótima experiência de compra para o usuário final", afirma Erika Daguani, diretora de Produto B2B do EBANX.
"As e-wallets também criam acesso financeiro em uma região onde cerca de metade da população não tem conta bancária. Elas são fáceis de usar, não exigem que o cliente tenha conta em banco e alcançam consumidores que muitas vezes não têm acesso a outras opções de pagamento."
Um mercado em ascensão
As carteiras digitais já respondem por 11% do volume de e-commerce na América Latina, com USD 20,5 bilhões em transações em 2020, segundo projeção da AMI (Americas Market Intelligence) para os sete principais mercados da região (Brasil, México, Colômbia , Argentina, Chile, Peru e Uruguai).
O crescimento também é impressionante: no Chile, as e-wallets cresceram 32% em volume de pagamentos no ano passado; na Colômbia, 20%, segundo o estudo Beyond Borders, do EBANX.
Produtos como Mercado Pago, PicPay, Nequi e PayPal são especialmente valiosos para os latino-americanos, porque oferecem várias opções de pagamento (como dinheiro, cartões de débito, cartões de crédito e transferência bancária) em um só lugar, com confirmação quase instantânea e acesso via smartphone.
O Brasil, por exemplo, já é o quarto maior mercado de carteiras digitais no mundo, segundo a consultoria de investimentos Buyshares, e 61% dos usuários de smartphones possuem pelo menos uma delas, mostra estudo da Globo.
Já na Argentina, as carteiras digitais representam 25% do volume de e-commerce, segundo dados da AMI.
Sobre o EBANX
O EBANX é uma fintech unicórnio com atuação global e DNA latino-americano. Foi fundado em 2012 para resolver um gap de acesso entre latino-americanos e sites internacionais. Hoje, a empresa oferece mais de 100 opções locais de pagamento da América Latina, já ajudou mais de 70 milhões de latino-americanos a acessarem serviços e produtos globais, e mais de mil sites internacionais a expandirem para a região. AliExpress, Wish, Uber, Pipedrive, Airbnb e Spotify (esses dois em parceria com a Worldline) são algumas das empresas que usam as soluções do EBANX. Para mais informações, visite https://business.ebanx.com/pt-br/.
Get in touch with our Public Relations office.
For press inquiries, company information, press releases and more, please fill out the form beside or contact our press team via e-mail: press@ebanx.com.