EBANX now covers all Chilean payment methods by integrating with WebPay and Multicaja
June 21, 2017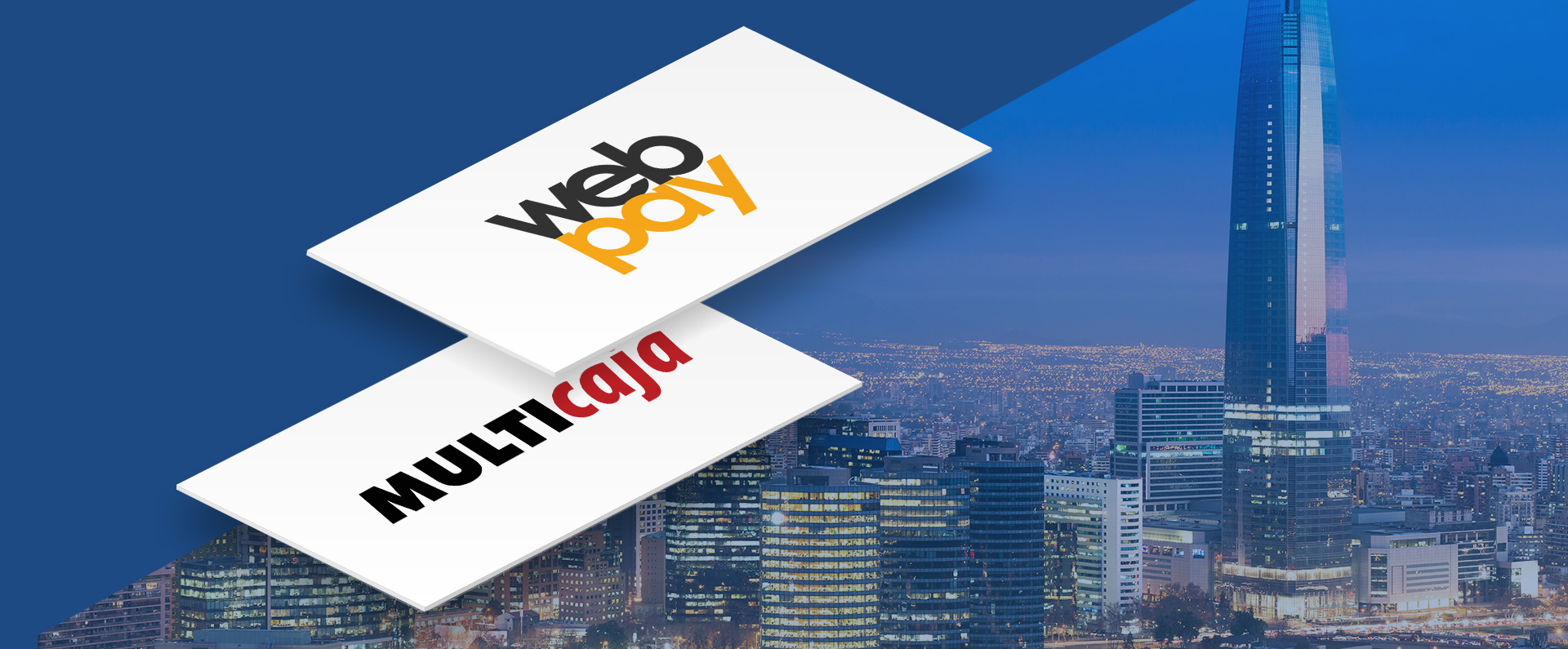 CURITIBA, BRAZIL, June 21, 2017 – EBANX, a local payments processor in Latin America that already allowed global merchants to reach more than 20 million consumers in Brazil, Mexico, Chile, Peru, and Colombia has completely integrated with the Chilean payment methods WebPay and Multicaja. Now, EBANX offers a full coverage of Chilean payment methods that allows merchants to access all their potential customers in Chile.
By choosing WebPay at checkout on the e-commerce that uses EBANX solutions, the customer can choose to purchase with credit card or Redcompra (debit card). By offering WebPay, merchants will be able to accept any Redcompra affiliated debit cards with Visa and Maestro MasterCard issuers, as well as Visa, MasterCard, American Express, Magna, and Diners cards. That allows them to access 52% Chileans that use cards to buy online.
Multicaja is a method that allows customers in Chile to pay a voucher in cash or with bank transfer to Multicaja account. With this method, merchants can reach everyone who is interested in their products, including the ones that don't have or don't use their cards to buy online.
Besides WebPay and Multicaja, EBANX provides its merchants with two other Chilean local payment methods: ServiPag, that offers 21 payment options, and Sencillito, a cash payment method.
About EBANX
EBANX is a Brazilian fintech that offers Latin American local payment methods on international websites. The company provides solutions for merchants such as AliExpress, the international website that sells the most to Brazil, Airbnb, Spotify, Sony, GearBest, and Banggood. Today EBANX's presence is beyond Brazilian borders and is changing the way consumers in Mexico, Colombia, Chile, and Peru pay on international websites. Now, during its fifth year of operation, EBANX has already enabled more than 20 million people in these countries to access global products and services, as well as enabling global e-commerces to reach new audiences. For more information visit: https://business.ebanx.com/en/.
Related Releases
EBANX is at Money20/20 USA, the leading global conference on fintechs and payments industry

October 27, 2019

[ESP] EBANX está en Money20/20 EE.UU., la conferencia mundial líder sobre fintechs y la industria de pagos

October 27, 2019
View all 30 Releases
Get in touch with our Public Relations office.
For press inquiries, company information, press releases and more, please fill out the form beside or contact our press team via e-mail: press@ebanx.com.