EBANX now processes Peruvian cash payments for Chinese GearBest
November 22, 2017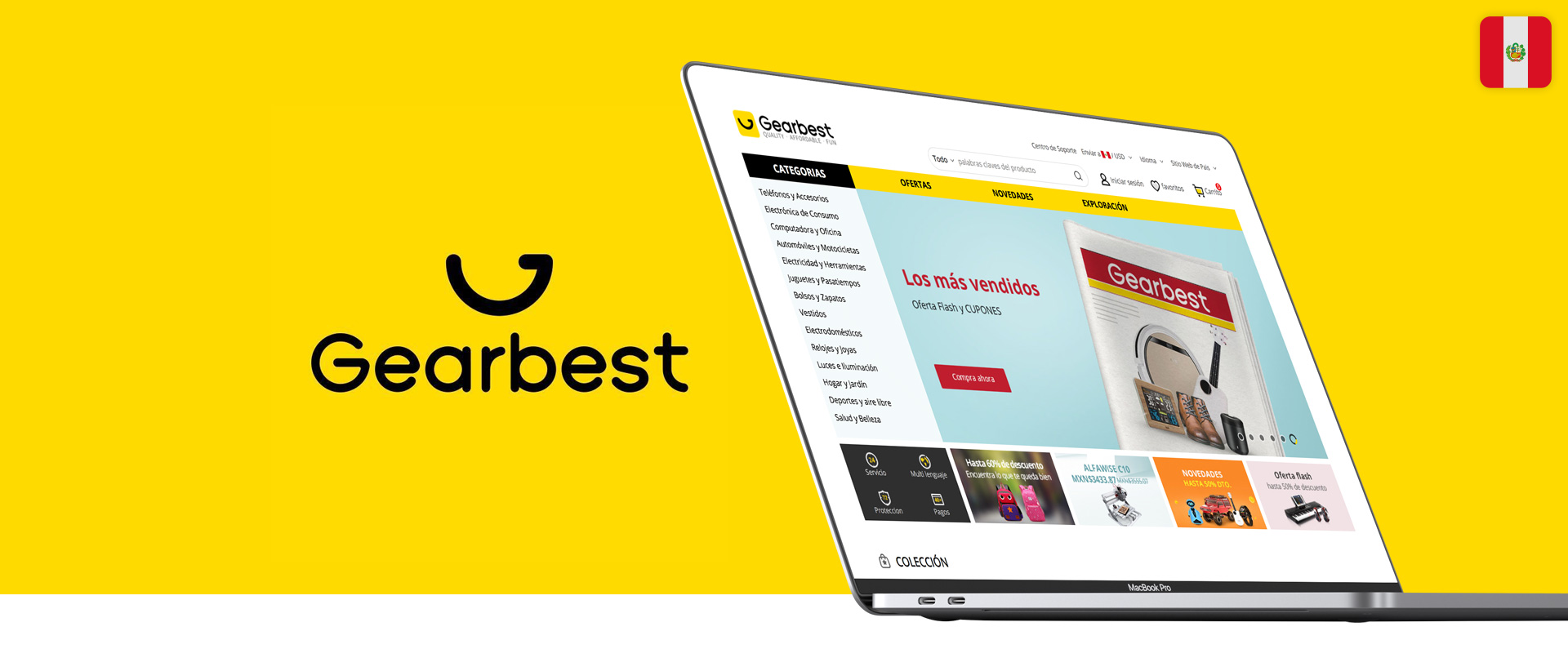 CURITIBA, BRAZIL, November 22, 2017 – EBANX, Latin American local payments processor for global e-commerces, is now processing payments in Peru for GearBest, one of the largest Chinese retail online stores, having more than 40 million users around the world. EBANX is processing the widely used PagoEfectivo cash payment method for the retailer in the country.
When choosing PagoEfectivo at checkout on GearBest's website, Peruvians receive a numeric code, that they can use to pay with cash for the purchase, by going to one of the 40,000 authorized agencies that accept PagoEfectivo throughout the country. Or, they can pay for it using internet banking, also utilizing the numeric code. Other global websites that partner with EBANX for payment processing in Peru include Xsolla and Deezer.
Bridging more access
Around 77% of Peruvian e-commerce buyers purchase from cross-border online stores, according to Ipsos. But only 20% of Peruvians have a credit card, as reported this year by Statista. This means that 80% of the population in Peru cannot buy from international websites unless these merchants offer alternative payment methods, such as cash payments.
The offer of the popular Peruvian payment method PagoEfectivo for GearBest in Peru goes hand in hand with EBANX's goals to bridge the gap in the Latin American payments industry and increase access. This access is for both Latin American customers who are eager to buy from abroad and global merchants wanting to expand to the region.
Peru has the seventh highest GDP throughout Latin America, and its e-commerce market is expected to have the highest growth rate, of up to 30% in 2018, as reported by International Data Corporation (IDC). One large factor driving this growth is mobile penetration within the nation. Americas Market Intelligence (AMI) states that 84% of Peru's e-commerce shoppers own a smartphone.
With current sales and positive e-commerce growth projections in Peru, it comes as no surprise that Chinese retailers aim to increase their presence among Peruvian customers, by adding alternative payment methods to their portfolio. GearBest has already been experiencing the benefits of offering cash payment methods in Latin America. The retailer offers to its Brazilian consumers the boleto bancário, a very traditional Brazilian cash payment method. Also, the company allows Mexican customers to pay for their purchases on the website using the OXXO voucher, which can be paid at the country's largest chain of convenience stores.
About EBANX
EBANX's end-to-end solutions effectively connect Latin American eager buyers with global sellers. The fintech headquartered in Brazil offers over 100 Latin American local payment options to international e-commerces. International merchants can sell in important Latin American markets. Additionally, Latin American merchants can utilize EBANX to sell cross-border within the region. The company has already enabled almost 27 million people in Brazil, Mexico, Argentina, Peru, Chile, and Colombia to access global products and services, as well as enabling global businesses to reach new audiences. For more information: https://business.ebanx.com/en/.
Related Releases
[ESP] EBANX, la Fintech de pagos especializada en LatAm, entre las Top Fintechs del mundo según el listado de CB Insights

October 6, 2021
View all 30 Releases
Get in touch with our Public Relations office.
For press inquiries, company information, press releases and more, please fill out the form beside or contact our press team via e-mail: press@ebanx.com.