Uber and Central Bank of Brazil are among key speakers at chapter two of Latin America Summit by EBANX
October 13, 2020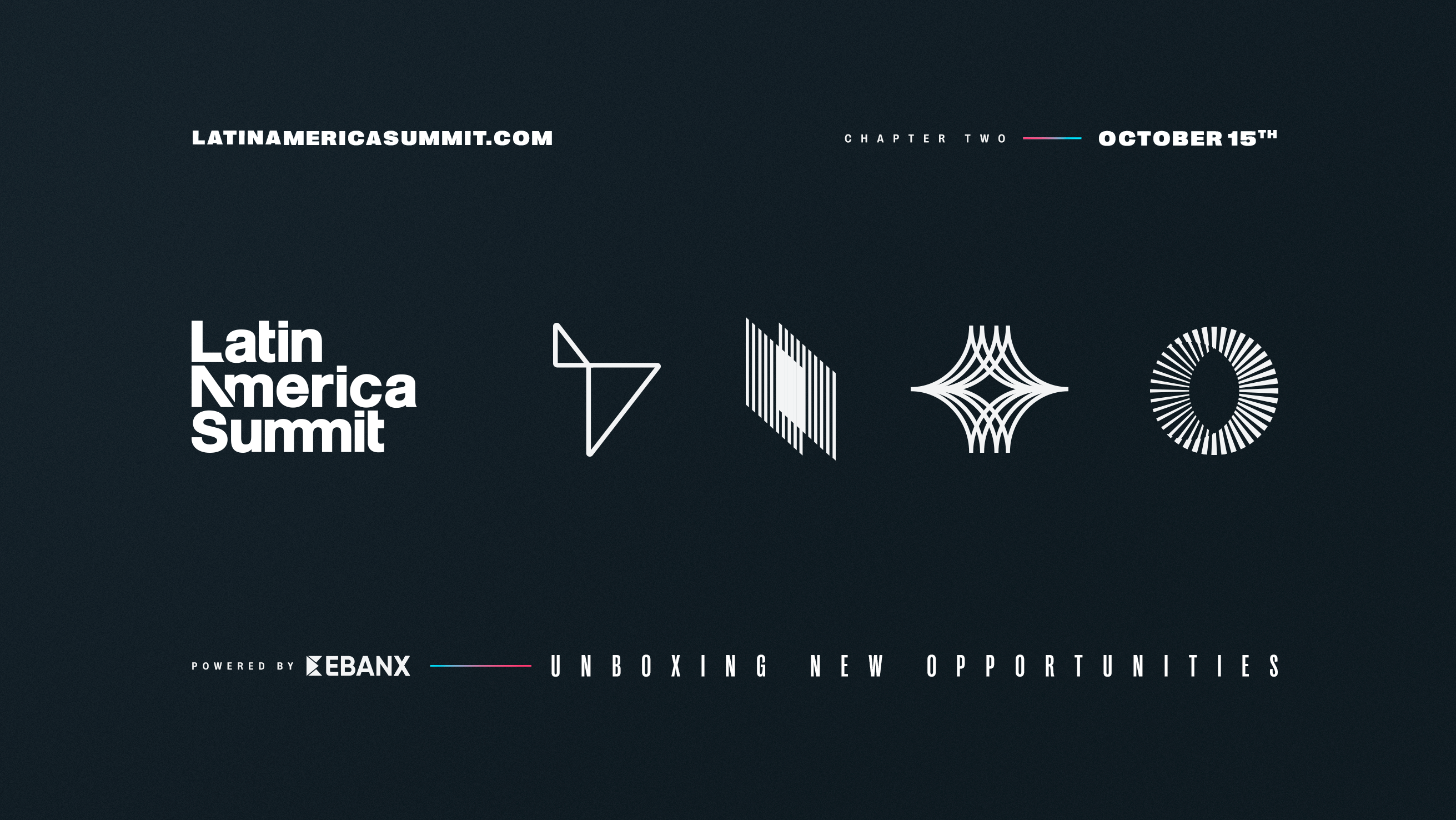 The tech giant and the Brazilian financial authority join EBANX's experts to talk about the new financial landscape and consumer behavior that are being shaped in the LatAm region
CURITIBA, BRAZIL, October 13, 2020 – Chapter two of Latin America Summit, the annual event organized by the fintech company EBANX, will take place on October 15. Uber and the Central Bank of Brazil will join experts from EBANX to talk about the new financial landscape in Latin America and how people in the region are consuming products and services. In its fourth edition, the summit is fully-online, held in a live show format.
In Uber's presentation, the audience will know more about their business model in Latin America and how a payment strategy played a crucial role for their massive expansion throughout the region. The Central Bank of Brazil will walk the audience through the changing regulatory landscape of payments in the country, and what to expect from PIX, Brazil's instant payments system created by the entity and that will start operating in November, allowing transfers and payments between people, companies and the government, 24/7 – including on holidays – in up to 10 seconds.
EBANX director of Payments Operations and a product specialist for LatAm will lead a conversation about the secrets behind optimal approval rates, something that every payments executive, of every company is obsessed about. And EBANX co-founder and CFO, Wagner Ruiz, will bring primary data and insights of Beyond Borders'20, EBANX annual report about digital commerce and financial landscape in Latin America, that gained even more depth this year and will be released in chapters within the next months. Ruiz will also tackle the regulatory scenario in the region. Other key presentations will be given by Visa, Chilean company Transbank and Brazilian PicPay.
"Just like the first chapter, this one will offer everyone a deep dive into how Latin America is changing, how payments and financial industries are helping in this new era of digitization that was fast-forwarded by the pandemic but will outlast it. We will tell these stories through the eyes of Latin American entities and businesses and global companies that are thriving here and that believe in the region as much as we do," said João Del Valle, co-founder and COO of EBANX.
Chapter one had EBANX announcement, Amazon, Microsoft and Spotify
With over 300 attendees among C-suite executives and VPs, the summit's first chapter gathered Amazon, Microsoft, Spotify, Caixa Econômica Federal and Americas Market Intelligence - AMI with EBANX experts on stage on September 17. Del Valle announced the EBANX Product Series 20, a robust payment expansion package in Latin America comprising over 50 new initiatives among new payment methods and integrations across the LatAm region, a new country, new solutions, new features for fraud prevention and risk management, and API optimization.
"It has always been about delivering the best payment solutions so that global brands and Latin American consumers could connect and have the best experience possible. We are confident that all these new initiatives will ease processes from end to end, and open up many possibilities about this new, highly digitized Latin America that is emerging," Del Valle said after chapter one ended.
For the complete program and more information about the Latin America Summit 2020:
https://www.latinamericasummit.com/.
ABOUT EBANX
EBANX is a global unicorn fintech company with Latin American DNA. It has operations in Brazil, Mexico, Argentina, Colombia, Chile, Peru, Ecuador, Bolivia, and Uruguay. The company was founded in 2012 to bridge the access gap between Latin Americans and international websites. Currently, EBANX offers over 100 Latin American local payment options to global merchants and has already helped over 70 million people to access global services and products, with over 1,000 merchants expanding to Latin America. AliExpress, Wish, Uber, Pipedrive, Airbnb, and Spotify (these two in a partnership with Worldline) are some of the companies that use EBANX solutions. In 2019, EBANX started to offer local payment processing solutions in Brazil through a new company, EBANX Pagamentos Ltda. In early 2020, the company entered the B2C world, with the launch of EBANX GO, a digital payments account with virtual and physical cards for Brazilian consumers. For more information, please visit https://business.ebanx.com/en/.
Related Releases
Latin America Summit by EBANX will gather Amazon, Microsoft, Spotify, Uber and the Central Bank of Brazil to talk about business landscape in the region

September 14, 2020
View all 30 Releases
Get in touch with our Public Relations office.
For press inquiries, company information, press releases and more, please fill out the form beside or contact our press team via e-mail: press@ebanx.com.