Latin America Summit by EBANX will gather Amazon, Microsoft, Spotify, Uber and the Central Bank of Brazil to talk about business landscape in the region
September 14, 2020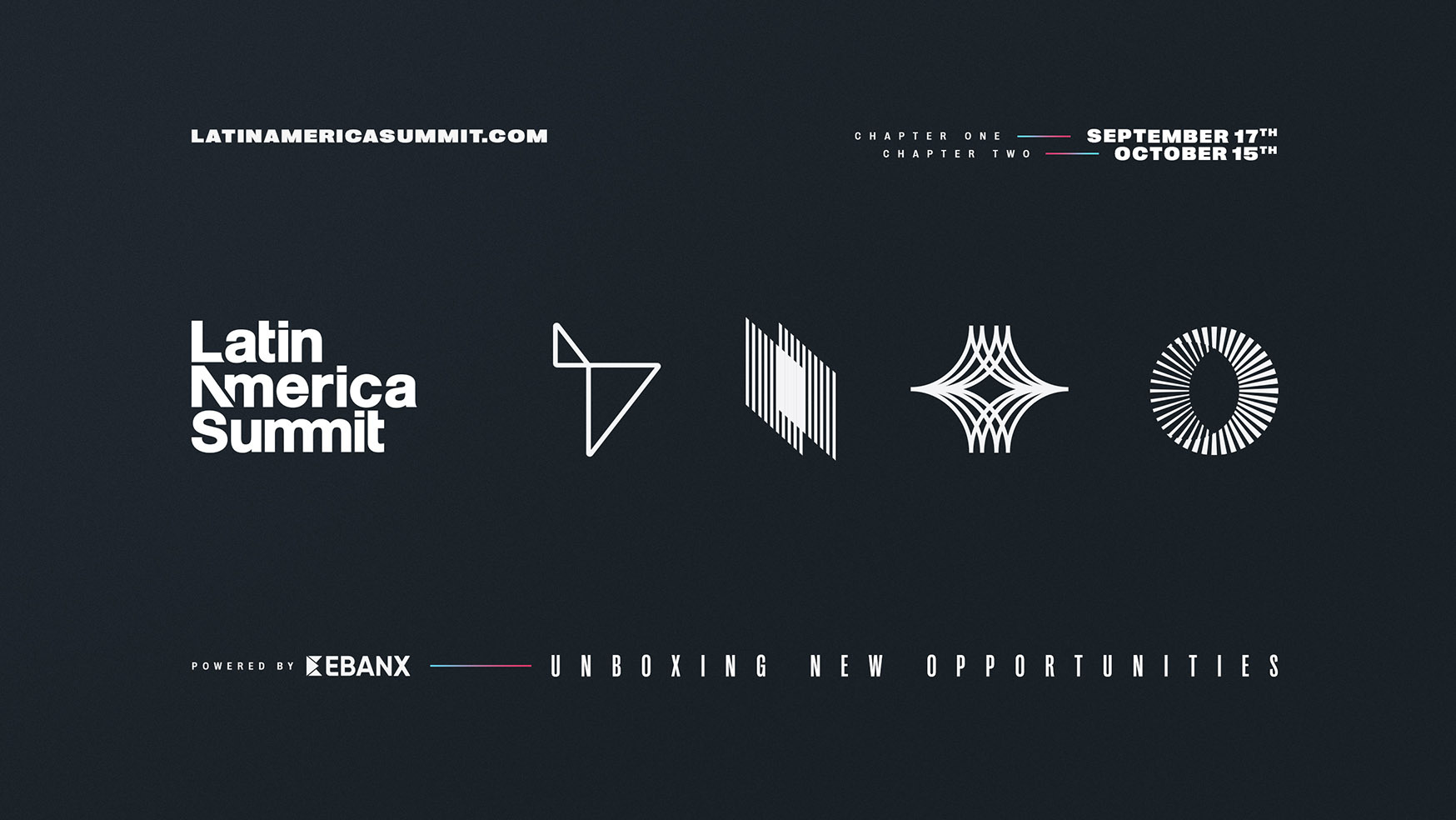 This year's edition of the fintech's event will go through the new digital market in Latin America and financial and payments landscapes that are helping shape a new consumer behavior
CURITIBA, BRAZIL, September 14, 2020 – Latin America Summit, the annual event organized by payments company EBANX that promotes a deep dive into the business landscape in Latin America, this year will be fully online, live show format, and divided in two chapters, taking place on September 17 and on October 15. This fourth edition will foster discussions about the digital revolution that is arising in Latin America, and the expressive growth of the digital commerce markets in the region.
Global digital companies and financial authorities will gather on the summit's online stage to talk about business, new opportunities, new payments and new connections that are emerging in Latin America. Amazon, Microsoft, Spotify, and Uber will be some of the global brands talking about their success experiences. The Central Bank of Brazil will talk about PIX and the payments transformation in the country. Other keynotes will be from Americas Market Intelligence (AMI), and experts from EBANX.
"The pandemic fast-forwarded an intense digitization process in Latin America. How it happened is no reason for celebration, but it is helping to shape new consumer behaviors and to open up new markets, which will outlast the pandemic," said João Del Valle, co-founder and COO of EBANX. "The main goal of the Latin America Summit this year is to dive into all these new aspects. And we are really proud to have all these entities and global brands by our side at the event, who got closer to their Latin American consumers and are thriving in the region," he completed.
Content and connections
Chapter one of the summit – The new Latin American market (September 17) – will present an overview of the digital commerce market in Latin America and its powerful relevance to the world; besides going through specifics about countries that are helping push the growth up – Colombia and its ecommerce market, the fastest-growing one in the region; how debit cards are reshaping online consumption in Brazil; and Uruguay's readiness for online businesses.
Chapter two – The new financial landscape in Latin America (October 15) – will be dedicated to major improvements that are taking place in financial and payments industries in the region; the secret behind optimum approval rates; innovations in business and payments; and preliminary findings of EBANX annual research Beyond Borders about digital commerce and financial landscape in Latin America.
Jaqueline Bartzen, head of global merchant engagement of EBANX, emphasized the content and connections that can be created at the event. "Our summit conveys experiences, analysis, perceptions, and perspectives about business in Latin America from players of different industries. It provides deep knowledge and high-level networking, with decision-makers from some of the largest companies in the world. It is a must-do experience for every business that wants to expand their reach in Latin America," she stated.
For the complete program and more information about the Latin America Summit 2020:
https://www.latinamericasummit.com/
ABOUT EBANX
EBANX is a global unicorn fintech company with Latin American DNA. It has operations in Brazil, Mexico, Argentina, Colombia, Chile, Peru, Ecuador, Bolivia, and Uruguay. The company was founded in 2012 to bridge the access gap between Latin Americans and international websites. Currently, EBANX offers over 100 Latin American local payment options to global merchants and has already helped over 70 million people to access global services and products, with over 1,000 merchants expanding to Latin America. AliExpress, Wish, Uber, Pipedrive, Airbnb, and Spotify (these two in a partnership with Worldline) are some of the companies that use EBANX solutions. In 2019, EBANX started to offer local payment processing solutions in Brazil through a new company, EBANX Pagamentos Ltda. In early 2020, the company entered the B2C world, with the launch of EBANX GO, a digital payments account with virtual and physical cards for Brazilian consumers. For more information, please visit https://business.ebanx.com/en/.
Related Releases
[POR] Plataforma de conteúdo do EBANX lança série sobre empresas que triunfam na América Latina

July 22, 2019

EBANX announces expansion to Central America and the launch of EBANX GO within the LatAm region

October 15, 2020
View all 30 Releases
Get in touch with our Public Relations office.
For press inquiries, company information, press releases and more, please fill out the form beside or contact our press team via e-mail: press@ebanx.com.