Spotify accepts new payment method in Brazil with solution by Worldline and EBANX
July 30, 2018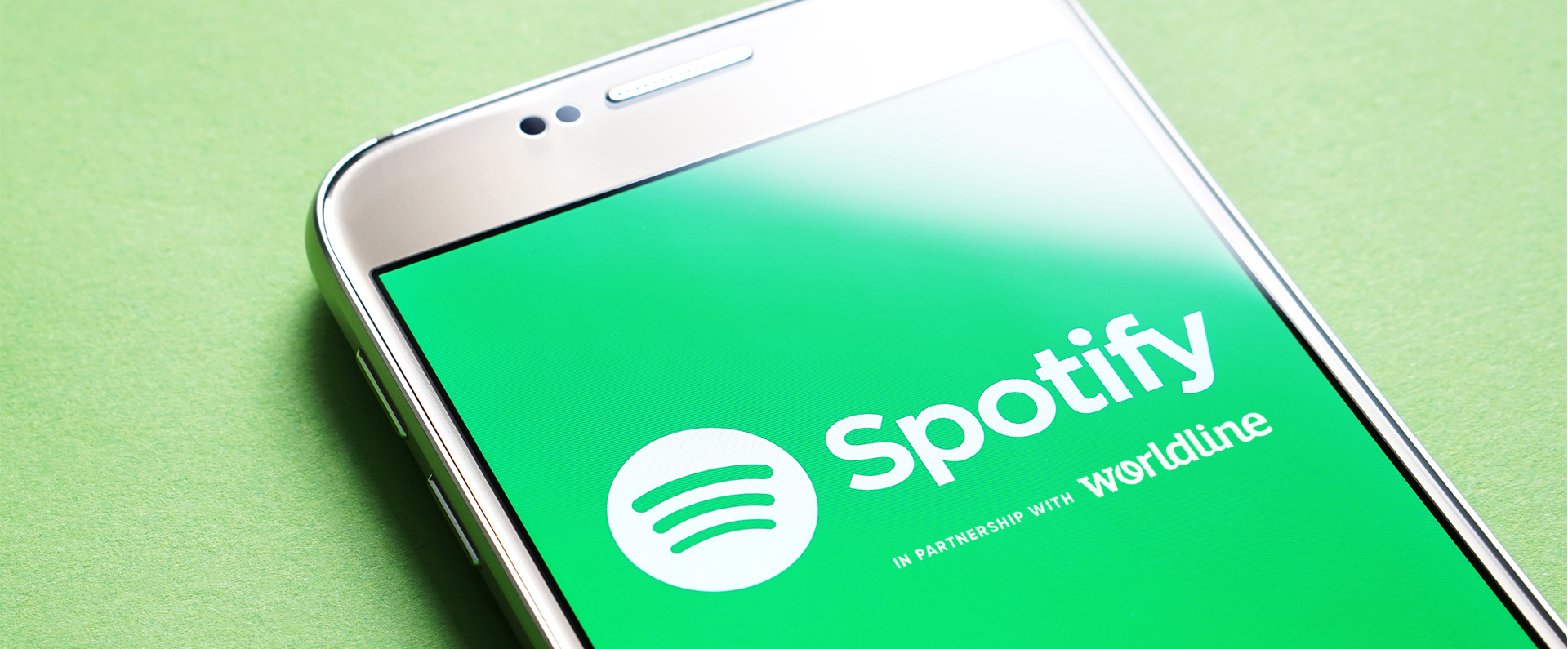 Brazilians will now be able to pay for Spotify Premium with their debit card

SWEDEN, BRAZIL AND FRANCE, July 30, 2018 – Spotify has just released a new payment method for its users in Brazil. Now, Brazilians will be able to pay for Spotify Premium by using their debit card. The solution for Spotify to accept this payment option was developed by Worldline, the European leader in the payments and transactional services industry that offers different payment solutions worldwide and EBANX, a global fintech company based in Brazil that offers Brazilian and other Latin American local payment methods to global merchants.

Worldline is already a global payments partner for Spotify in more than 50 countries and enabled the feature in its global platform so that Spotify could process the debit transactions locally in Brazil. EBANX crafted the API and integrated it with the partner issuing banks in Brazil. At the time of the launch of this new payment option, debit card payments on Spotify's website will be available for clients of a selected group of banks in Brazil, but the three companies are working together to expand the integration to additional partner banks as well.

The debit card option will allow Spotify to reach new users in the country. For instance, people who do not have a credit card or do not want to compromise their credit card limit. When choosing to pay for Spotify's subscription with their debit card, customers will fill in their card's number, following the same process of a credit card transaction. No need for authentication numbers or PIN, which creates a much more frictionless user experience. Once the transaction is approved, the charge will appear directly on the customers' bank account. The payment information will be stored and the charge will be automatically made every month.

About Spotify
Spotify transformed music listening forever when we launched in 2008. Our mission is to unlock the potential of human creativity by giving a million creative artists the opportunity to live off their art and billions of fans the opportunity to enjoy and be inspired by these creators. Everything we do is driven by our love for music. Discover, manage, and share over 35 million tracks for free, or upgrade to Spotify Premium to access exclusive features including offline mode, improved sound quality, Spotify Connect and ad-free listening. Today, we are the world's largest music streaming subscription service with a community of over 170 million users, including over 75 million Spotify Premium subscribers, across 65 markets. For more information, images, or to contact the press team, please head over to our press page at https://newsroom.spotify.com/.

About EBANX
EBANX is a global fintech company with Brazilian DNA. Created in 2012, it offers end-to-end payment solutions across the entire cross-border ecommerce transaction flow, providing over 100 Latin American local payment options to global merchants eager to expand throughout the region. The company goes beyond payment processing, by offering merchants marketing consultancy services and a 24/7 local customer support team to serve all their Latin American clients – in their own language. Differentiation like this elevates EBANX to a complete market entry solution. EBANX already helped over 500 merchants expand to Latin America and over 35 million Latin Americans to access global services and products. For more information, please visit https://business.ebanx.com/en/.

About Worldline
Worldline [Euronext: WLN] is the European market leader in payment and transaction services. Worldline's forward-looking innovations and services enable companies to reach their end customers in a targeted way and to offer them modern and seamless services. With more than 45 years' experience, Worldline is a major player in the B2B2C field. Worldline supports all companies and public administrations in this ever-changing market and makes a major contribution to their success. Worldline offers a unique and flexible business model based on a growing global portfolio and which includes comprehensive support. Worldline's activities are divided into three business areas: Merchant Services, Mobility & e-Transactional Services, and Financial Services including equensWorldline. Worldline employs more than 9,400 people worldwide and generates an annual turnover of €1.6 billion. Worldline is an Atos subsidiary. www.worldline.com.
Related Releases
Visa partners with EBANX in Brazil to expand the program 'Cities of the Future' in the Brazilian state Paraná

May 14, 2019
View all 30 Releases
Get in touch with our Public Relations office.
For press inquiries, company information, press releases and more, please fill out the form beside or contact our press team via e-mail: press@ebanx.com.