EBANX launches track solution for ecommerce merchants and consumers to oversee online orders
June 18, 2019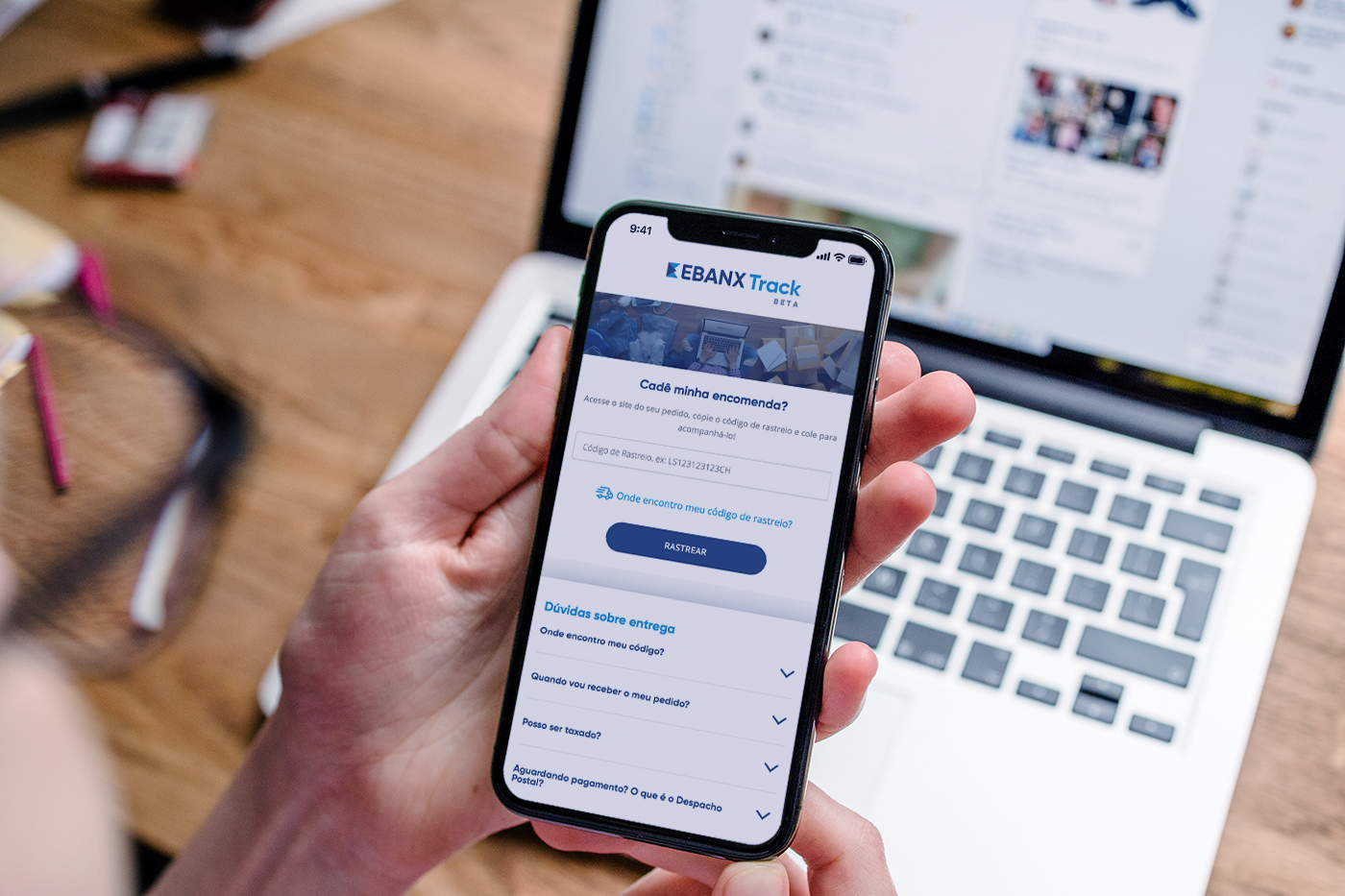 Through EBANX Track platform, both online stores and online buyers can follow the parcels worldwide. The solution is available for Latin American consumers
CURITIBA, BRAZIL, June 18, 2019 – EBANX, a global fintech company headquartered in Latin America and specialized in end-to-end payment solutions from the region, is now offering EBANX Track, a platform through which consumers can follow the parcels of their purchases made on international online retailers, from the moment they leave the merchant's country to the moment they arrive at the consumers' hands.
EBANX Track aims to improve customer experience in online shopping, by providing information about all the way of their orders, in their language (Portuguese and Spanish), tracking parcels from 600 couriers worldwide. It is available to all Latin American customers of any merchant that uses EBANX as its local payment provider – which includes some of the largest retailers in the world, such as AliExpress and Wish. It will soon be available for other Latin American countries which EBANX has operations in.
From the merchant's point of view, EBANX Track provides them with a dashboard where they can follow their sent orders worldwide and be aware of any struggles in the logistics chain. "With EBANX Track, they have full visibility of their products' way to Latin America, with information about how many parcels are at every stage of the logistics chain of deliveries in the countries. Equipped with this information, they are able to correct any gaps", said Daniel Pakuschewski, product manager, B2B at EBANX.
With operations in eight countries in Latin America, EBANX provides a very specialized tracking tool, with context, localization, and intelligence for each country where it offers local payment methods.
For the final consumer, EBANX Track results in a better post-purchase experience in shopping on international websites. "By following the order closely all the way down to home, and with information in the local language, the consumer ends up with a seamless, more confident experience", said Ramez Mawad, product manager, B2C at EBANX. "This enhancement of the shopping experience definitely boosts the reliability and loyalty to a merchants' brand, and is one of the most important values that EBANX Track delivers, both to merchants and consumers".
EBANX Track is especially valuable in Latin America business landscape, where being an online retailer might be challenging. Despite having the fourth largest retail market in the world (according to eMarketer) and a soaring middle class eager to buy global goods, Latin America still faces a lot of challenges in terms of infrastructure and logistics.
Since last year, for example, Brazilian Post Service has started to charge a fee to every international package that arrives in the country. The number of foreign goods that arrive in Brazil, the largest market in Latin America, varies from 100,000 to 300,000 per day.
A solution like EBANX Track helps customers to navigate through this logistics chain, avoiding any setbacks and potential chargebacks. This is why having a local partner like EBANX, founded and headquartered in Latin America, is crucial for merchants who would like to expand their sales to the region.
Soon, consumers of EBANX merchants will also be able to receive email alerts about where their order is, get an accurate estimated time of arrival of their parcel and pay custom fees in advance, in order to avoid delays in their delivery.
About EBANX
EBANX is a leading global fintech company with Latin American DNA. It has operations in Brazil, Mexico, Argentina, Colombia, Chile, Peru, Ecuador, and Bolivia, and offices in Brazil, Mexico, Uruguay, United States, and the United Kingdom. EBANX was founded in 2012 to bridge the access gap between Latin Americans and international websites, by offering an end-to-end payment solution across the entire cross-border ecommerce transaction flow, providing over 100 Latin American local payment options to global merchants eager to expand throughout the region. The company has already helped over 50 million Latin Americans access global services and products with over 1,000 merchants expand to Latin America. AliExpress, Wish, Pipedrive, Airbnb, and Spotify (these two in a partnership with Worldline) are some of the companies that use EBANX solutions. Besides the cross-border payment processing service, from 2019 EBANX Group started to offer local payment processing in Brazil, enabling Brazilian websites selling inside the Brazilian market to use EBANX solutions. The company goes beyond payment processing, by offering marketing consultancy services to merchants and a 24/7 local customer support team to serve all merchant's clients in Latin America – in their own language. For more information, please visit https://business.ebanx.com/en/press-room.
Related Releases
With EBANX, e-commerce merchants can now initiate payments for online shoppers via Pix on their own checkout pages in Brazil

February 15, 2023
View all 30 Releases
Get in touch with our Public Relations office.
For press inquiries, company information, press releases and more, please fill out the form beside or contact our press team via e-mail: press@ebanx.com.