EBANX co-founder and COO talks about global thinking at event for startups in Brazil
August 16, 2019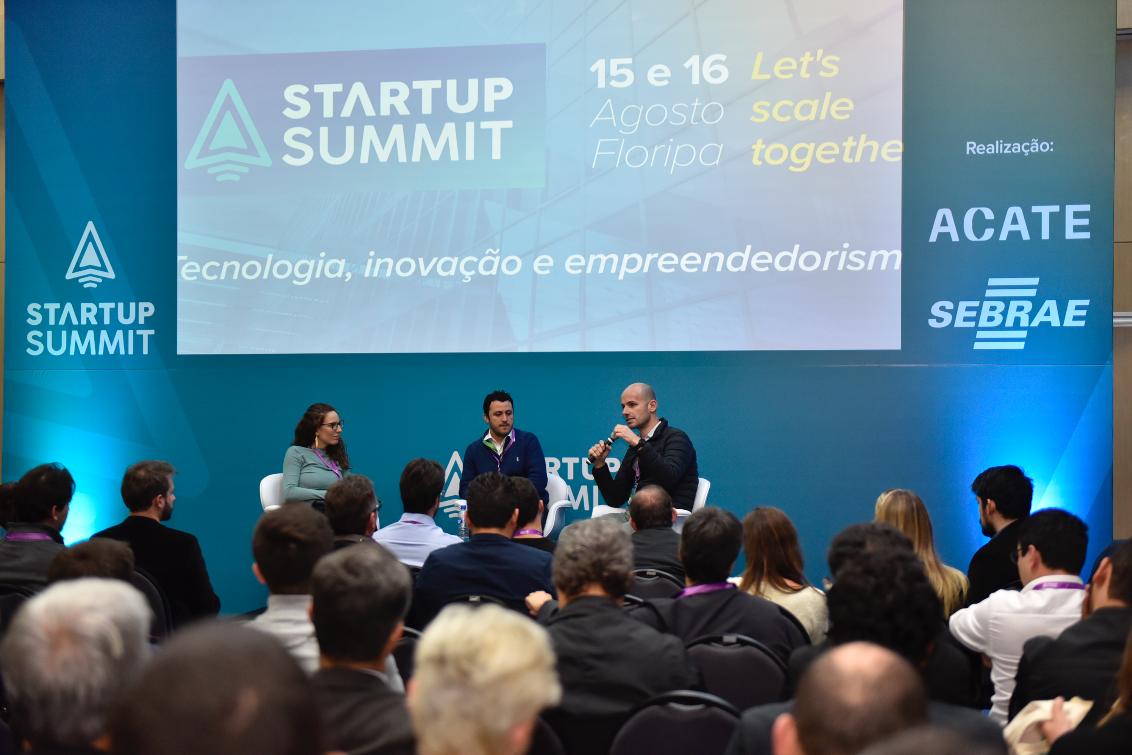 Alongside executives from Endeavor and Stone, João Del Valle was a panelist at the Startup Summit, an event of Sebrae, Brazilian entity that fosters entrepreneurship
CURITIBA, BRAZIL, August 16, 2019 – João Del Valle, co-founder and COO of EBANX, was a speaker at Startup Summit, an event that took place in Florianópolis city, in Brazil, organized by Sebrae, Brazilian entity that fosters entrepreneurship. Alongside Camila Junqueira, from Endeavor, and Bernardo Carneiro, from Stone, João was part of the panel Think Global – Changing the Mindset (Pense Global – Mudança de Mindset, in Portuguese).
The executives talked about how startups can – and should – think global from day one, and shared thoughts on how to grow a business fast without losing the essence. João and Bernardo also shared how EBANX and Stone did this. EBANX started in 2012 as a company with global reach, by bridging an access gap between Brazilian consumers and international companies. It expanded its operations throughout Latin America and currently offers local payment solutions from eight countries in the region to businesses all over the world. The Brazilian company Stone did the IPO in the Nasdaq stock exchange, in 2018.
The Startup Summit started on August 15 and ended on August 16.
About EBANX
EBANX is a leading global fintech company with Latin American DNA. It has operations in Brazil, Mexico, Argentina, Colombia, Chile, Peru, Ecuador, and Bolivia, and offices in Brazil, Mexico, Uruguay, Argentina, United States, and the United Kingdom. EBANX was founded in 2012 to bridge the access gap between Latin Americans and international websites, by offering an end-to-end payment solution across the entire cross-border ecommerce transaction flow, providing over 100 Latin American local payment options to global merchants eager to expand throughout the region. The company has already helped over 50 million Latin Americans access global services and products with over 1,000 merchants expand to Latin America. AliExpress, Wish, Pipedrive, Airbnb, and Spotify (these two in a partnership with Worldline) are some of the companies that use EBANX solutions. Besides the cross-border payment processing service, from 2019 EBANX Group started to offer local payment processing in Brazil, enabling Brazilian websites selling inside the Brazilian market to use EBANX solutions. The company goes beyond payment processing, by offering marketing consultancy services to merchants and a 24/7 local customer support team to serve all merchant's clients in Latin America – in their own language. For more information, please visit https://business.ebanx.com/en.
Picture credits: Fabrício de Almeida / Imagem e Arte
Get in touch with our Public Relations office.
For press inquiries, company information, press releases and more, please fill out the form beside or contact our press team via e-mail: press@ebanx.com.