EBANX expands into Ecuador enabling merchants to accept Ecuadorian local payments
February 8, 2018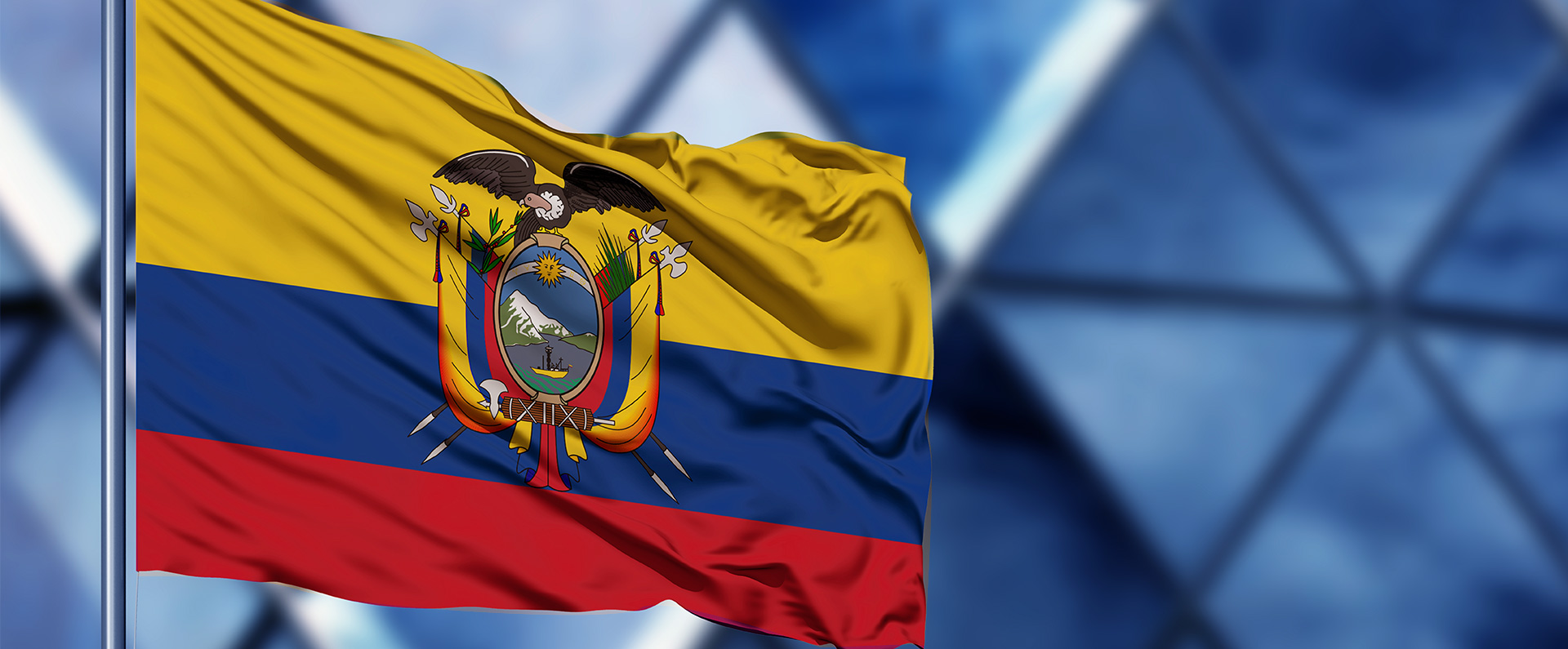 CURITIBA, BRAZIL, February 8, 2018 – With operations in Brazil, Mexico, Argentina, Chile, Colombia, and Peru, EBANX has now expanded into Ecuador. The fintech that processes Latin American local payments has integrated with cash payment methods in the country and real-time online bank transfers with the nation's most popular banking institutions, connecting international ecommerce merchants of all sizes to Ecuadorian customers.
According to the World Bank, internet penetration throughout Ecuador in 2016 reached 54.1%, which is very close to the rates of Brazil (59.7%) and Mexico (59.5%). And mobile penetration is paving its way: back in 2011, only 522.6 thousand Ecuadorians had smartphones according to the Ecuadorian National Institute of Statistics and Census (Instituto Nacional de Estadística y Censos – INEC). In 2015, the number rose to 3 million. Smartphone ownership in the country more than quintupled over the course of five years. This has a direct impact on the ecommerce sales growth in Ecuador. Such market transacted $800 million in 2015, as reported by the Ecuadorian Chamber of Electronic Commerce (Cámara Ecuatoriana de Comercio Electrónico).

Even while having an ecommerce market in expansion, without cash payment options consumers in Ecuador face challenges with online shopping due to living in a cash-based economy, where only 11% of the population pays with credit and debit card services, according to the Central Bank of Ecuador. With the acceptance of local alternative payment methods, international ecommerce stores will be able to sell to the complete Ecuadorian market.

How does the EBANX payment solution work in Ecuador?
In order to pay with cash on the website of EBANX's merchants, customers must select this option on the checkout page. Once selected, a reference number is created, which is accepted in an extensive network of more than 22,000 affiliates, including Banco Pichincha, Banco Guayaquil, Mi Vecino and Sana Sana Pharmacies. Ecuadorian customers have 72 hours to pay their voucher in cash at the agency of their choice. They can also pay the referral number with an online bank transfer, from the online platform of Banco Pichincha and Banco Guayaquil.

About EBANX
EBANX's end-to-end solutions effectively connect Latin American eager buyers with global sellers. The fintech headquartered in Brazil offers over 100 Latin American local payment options to international digital commerce merchants. International merchants can sell in important Latin American markets. Additionally, Latin American merchants can utilize EBANX to sell cross-border within the region. The company has already enabled more than 30 million people in Brazil, Mexico, Argentina, Chile, Colombia, Peru, and Ecuador to access global products and services, as well as enabling global businesses to reach new audiences. In the beginning of 2018, EBANX raised a $30 million investment from US-based company FTV Capital. For more information: https://business.ebanx.com/en/.
Related Releases
With EBANX, e-commerce merchants can now initiate payments for online shoppers via Pix on their own checkout pages in Brazil

February 15, 2023
View all 30 Releases
Get in touch with our Public Relations office.
For press inquiries, company information, press releases and more, please fill out the form beside or contact our press team via e-mail: press@ebanx.com.