EBANX announces US$430 million investment from Advent International
June 15, 2021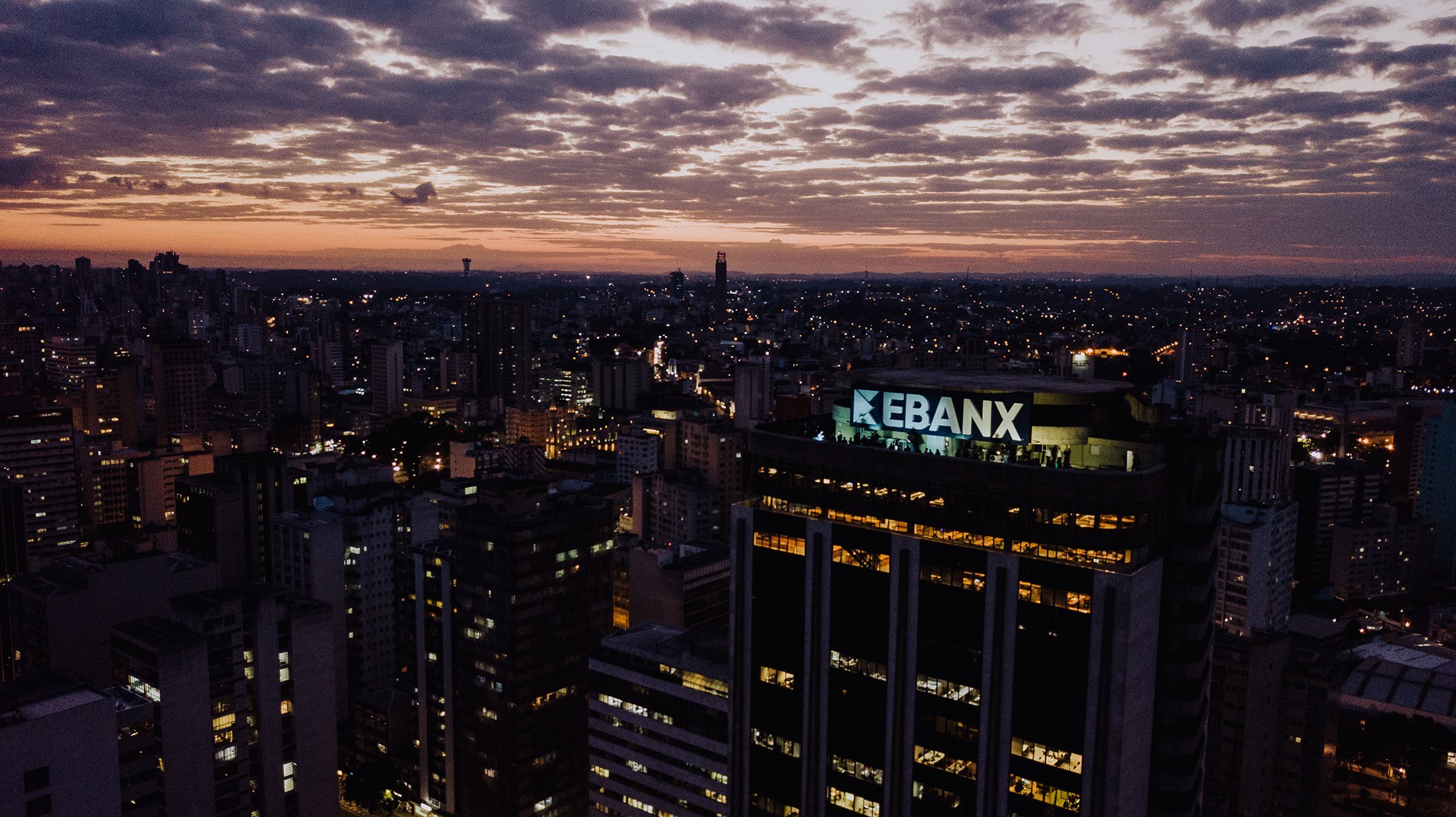 One of the largest investment rounds ever raised by a Brazilian Fintech company
Advent is one of the largest private equity firms and premier Payments industry investors in the world, joining FTV Capital as key minority shareholders
The investment will be used to fund continued aggressive expansion and reinforce EBANX's leadership in Latin America as it prepares for a U.S. IPO
CURITIBA, BRAZIL, June 15, 2021 – EBANX, the leading cross-border commerce platform in Latin America connecting global merchants with local consumers, today announced an investment of US$400 million from Advent International and an additional commitment of US$30 million to the company's planned IPO in the U.S. Advent is one of the largest private equity firms in the world and one of the most successful investors in the Payments industry, having made investments in Vantiv, Worldpay, Nets, Nexi, Planet, Xplor Technologies, Prisma, Concardis, Monext, and Stone. The firm joins FTV Capital as a minority investor in EBANX.
The investment will be used to continue funding EBANX's aggressive expansion across Latin America. "Our goal has always been to develop the highest-performing digital payments solutions, recruit the best technology talent and business minds, and deliver a superior value proposition that makes it easier and more cost effective for global companies to access and grow their businesses across Latin America. We are excited to have Advent join us on our journey and help us accelerate our growth", said João Del Valle, CEO and co-founder of EBANX.
EBANX's Expansion in Latin America
EBANX has helped companies such as Amazon, Alibaba, Shopee, Spotify and Uber reach and conduct commerce with over 70 million Latin American consumers across 15 countries, through its proprietary platform and solutions. The Company has grown at an exponential rate in recent years, and processed over US$3.5 billion in volume and 150 million transactions in 2020.
"EBANX is one of the most impressive companies I've seen in the last 20 years," said Mario Malta, Managing Director and Head of Latin America Financial Services at Advent. "The company is the clear leader in a rapidly expanding market, serving clients that are among the fastest-growing companies in the world and helping them to sell throughout Latin America with simplicity, confidence and higher-levels of transaction approval."
EBANX also continues to recruit talent aggressively. The Company recently hired Alexandre Dinkelmann as Chief Financial Officer, who brings his public company experience as CFO of TOTVS, the largest software company in Brazil. "Recruiting the most talented and experienced professionals in the market is essential to the continued evolution of our best-in-class customer experience and industry-leading capabilities," said Wagner Ruiz, Chief Risk Officer and co-founder at EBANX.
Advent Invests Through All Four Funds for the First Time in History
For the first time in its history, all four of Advent's funds, including Latin American Private Equity Fund (LAPEF), Global Private Equity (GPE), Advent Tech and Sunley House Capital, are participating in the same investment, demonstrating the firm's strong global support of EBANX. This round is also Advent's largest investment in a Latin American tech company.
Brenno Raiko, Managing Director and Head of Latin America Technology at Advent said, "We are thrilled to have the opportunity to partner with such a remarkable group of founders and industry leaders at EBANX. This management team is building a unique growth engine throughout Latin America and is the type of disruptive category leader in which we look to invest. We are proud to have EBANX in the Advent ecosystem."
ABOUT EBANX
EBANX is the leading cross-border commerce platform in Latin America connecting global merchants with local consumers. The company was founded in 2012 to bridge an access gap between Latin Americans and international websites. Using proprietary technology, EBANX allows global companies with local or international operations to connect to hundreds of payment methods in Latin America, through a single platform, regardless of their operational model or type of settlement. It offers more than 100 local payment methods and has helped more than 70 million Latin Americans to access global products and services across more than 1,000 international websites. For more information, visit https://business.ebanx.com.
ABOUT ADVENT INTERNATIONAL
Founded in 1984, Advent International is one of the largest and most experienced global private equity investors. The firm has invested in over 375 companies in 42 countries, and as of December 31, 2020, had $76 billion in assets under management. With 14 offices in 11 countries, Advent has established a globally integrated team of over 240 investment professionals across North America, Europe, Latin America and Asia. The firm focuses on investments in five core sectors, including business and financial services; health care; industrial; retail, consumer and leisure; and technology. After more than 35 years dedicated to international investing, Advent remains committed to partnering with management teams to deliver sustained revenue and earnings growth for its portfolio companies.
For more information, visit:
Website: www.adventinternational.com
LinkedIn: www.linkedin.com/company/advent-international
Related Releases
Fintech giant EBANX expands operations to India, leveraging booming digital payments and digital commerce markets

September 18, 2023

[POR] Payments Summit, do EBANX, será realizado no Brasil; Microsoft, Sony, Canva, Ozow, Mastercard, Itaú Unibanco, Banco Central do Brasil e Banorte já estão entre os palestrantes

September 7, 2023
View all 30 Releases
Get in touch with our Public Relations office.
For press inquiries, company information, press releases and more, please fill out the form beside or contact our press team via e-mail: press@ebanx.com.