[POR] Pela primeira vez, Curitiba sedia AWS GameDay
March 12, 2019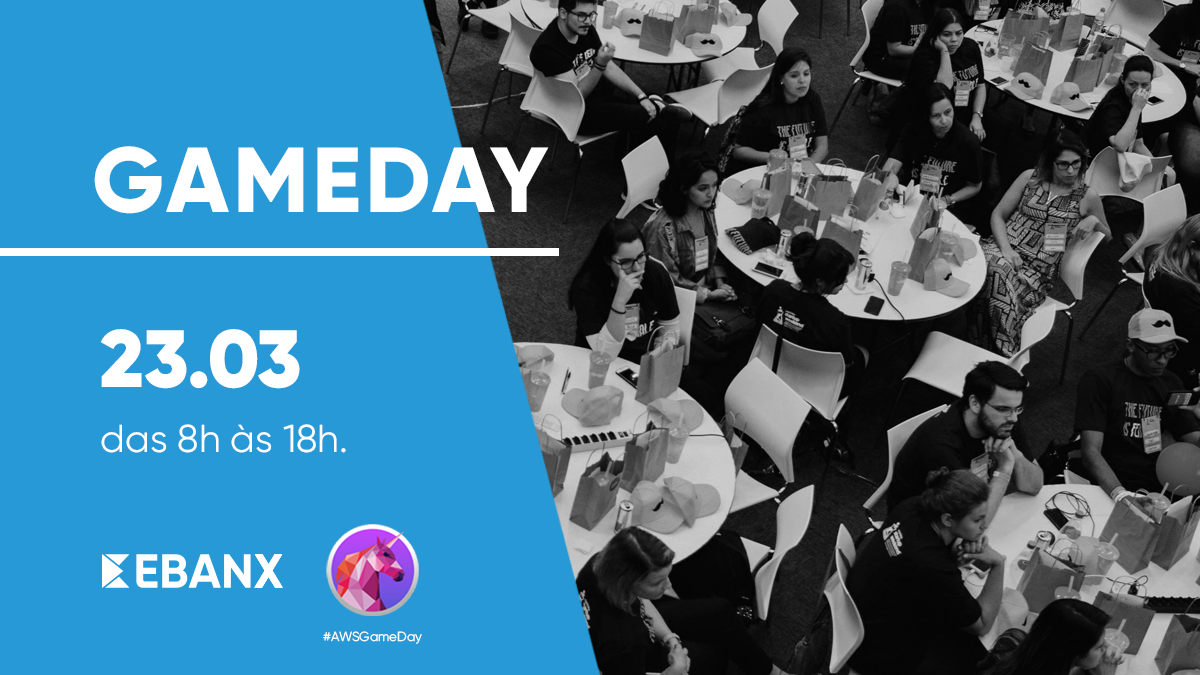 Evento gratuito acontecerá no EBANX
CURITIBA, 12 de março de 2019 – No próximo dia 23 de março será realizado o primeiro AWS GameDay em Curitiba. Em parceria com o EBANX, o evento gratuito é um desafio voltado a desenvolvedores interessados em ampliar suas habilidades com a AWS - Amazon Web Service.
O AWS GameDay é um exercício de aprendizado projetado para melhor familiarizar os desenvolvedores que aceitam o desafio com o ambiente da AWS e incentivá-los a encontrar maneiras de resolver problemas com base nos recursos disponíveis da AWS.
Formando grupos, os competidores irão simular o gerenciamento de uma empresa líder em aluguel de unicórnios. O objetivo do game é proporcionar uma completa imersão, com uma dose de diversão, com as tecnologias, padrões de arquitetura e últimos lançamentos da AWS.
Para participar, o desenvolvedor precisa apenas levar ao desafio seu próprio laptop.
AWS GAMEDAY
Data: 23/03/2019 (sábado)
Horário: 8h às 18h
Local: EBANX - Rua Marechal Deodoro, 630, Centro - Curitiba (Edifício Itália. Para entrar no centro comercial, é necessário apresentar documento com foto e fazer um cadastro)
Sobre o EBANX
O EBANX é uma fintech curitibana fundada em 2012 para resolver um gap de acesso entre latino-americanos e sites internacionais. Pessoas no Brasil, México, Argentina, Chile, Colômbia, Peru, Equador e outros países queriam comprar nesses sites, mas muitas vezes não podiam porque não dispunham de um cartão de crédito internacional. Da mesma forma, negócios do mundo todo por vezes não conseguiam aproveitar todo o potencial de consumo da América Latina por não disponibilizarem métodos locais de pagamento. Desde sua fundação, o EBANX permitiu que mais de 40 milhões de latino-americanos comprassem em sites internacionais e mais de 1.000 lojas online de todo o mundo pudessem chegar a todos os seus consumidores na região. Para mais informações, visite https://www.ebanx.com/br e https://business.ebanx.com/pt-br/.
Get in touch with our Public Relations office.
For press inquiries, company information, press releases and more, please fill out the form beside or contact our press team via e-mail: press@ebanx.com.