Openness and potential of Latin America for digital business is unanimous at the LatAm Cross-Border Summit
September 26, 2019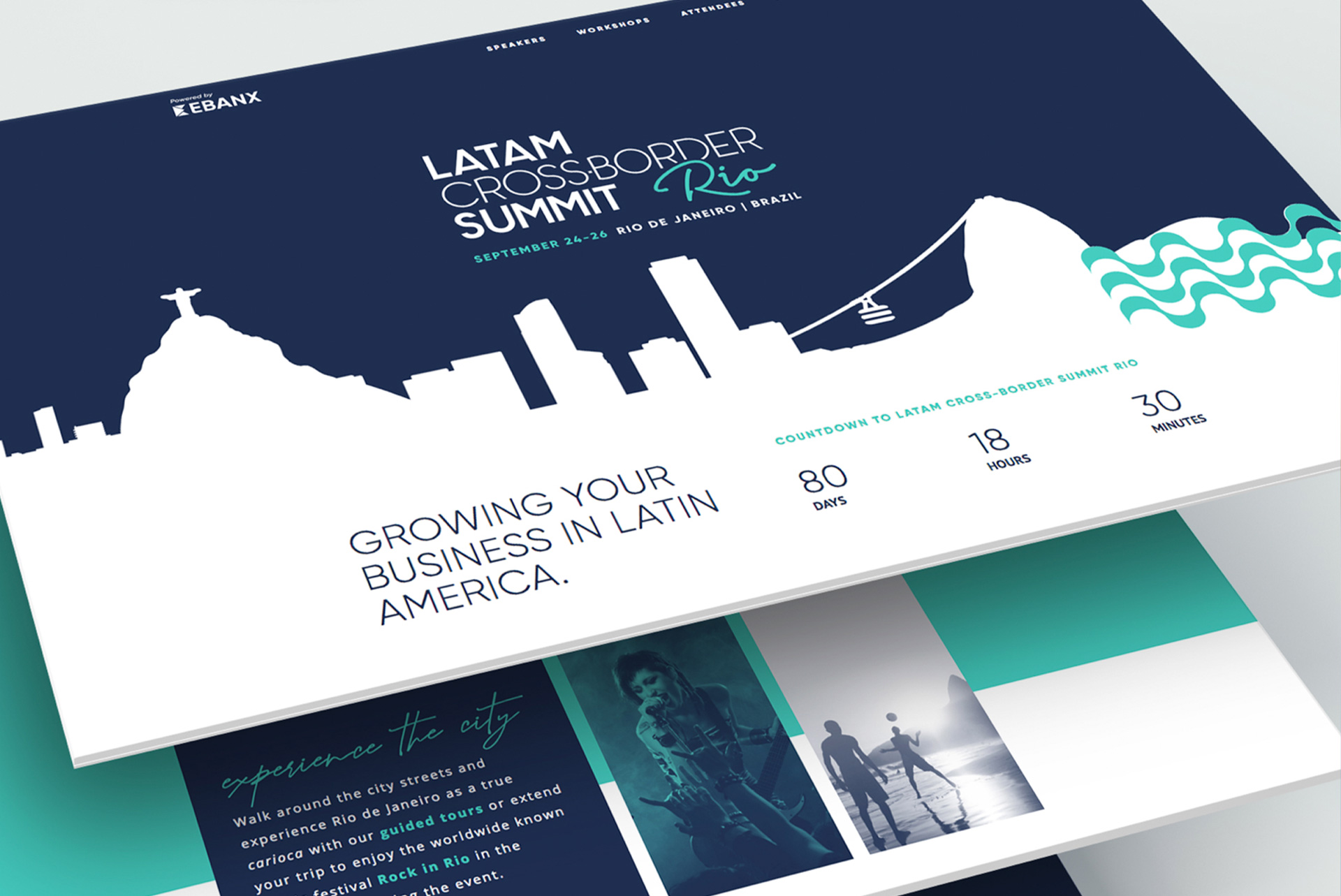 During the three days of the event, leaders from some of the main e-commerce, payments, and digital services companies worldwide, such as AliExpress, Spotify, Amazon, Visa, Mastercard, Uber, and Microsoft, shared their strategies and expectations for the region
CURITIBA and RIO DE JANEIRO, BRAZIL, September 26th, 2019 – After three days of debates, keynotes, and networking among leaders from some of the main digital companies worldwide, the LatAm Cross-Border Summit, powered by Brazilian fintech EBANX, ended this Thursday (26th) in Rio de Janeiro, with all participants reaching a common ground: Latin America is open for business.
During the event, which was by invitation only, leaders from companies such as AliExpress, Spotify, Stone, Visa, Mastercard, Amazon, Disney, Uber, Shopify, and Microsoft, shared their insights on e-commerce, digital services, and the payments market in Latin America. And they left Rio de Janeiro with numerous business prospects.
"Latin America is relevant, big, mature, and worth the investment," said João Del Valle, COO and co-founder at EBANX, during the event.
Del Valle launched on Wednesday (25th) an exclusive survey on the state of cross-border purchases in Brazil. Among other findings, the research shows how smartphones have been instrumental in democratizing access to global products and services in Latin America (mobile phones were the preferred device for 62% of Brazilians when making international purchases last year).
Fernando Teles, Country Manager Brazil at Visa, has also celebrated the business environment of Latin America and said that the region is full of opportunities. "When you have Softbank creating a USD 5 billion fund for Latin America, you know for sure that there isn't a better place to put this money," he said.
For Lindsay Lehr, Associate Managing Director at AMI (Americas Market Intelligence), Latin America's leading market intelligence and advisory group for global companies, the region is "nearing the end of a lost half-decade" -- a shift driven not only by the largest markets in LatAm (Mexico and Brazil), but also by countries such as Chile, Peru, and Colombia.
"Even when there is volatility, we have seen growth in Latin America's e-commerce," she said during her lecture. "E-commerce still has a long road ahead in Latam. While we have 9% to 15% penetration in this sector in the US and 22% in China, in Mexico and Brazil we have 2% and 3%, respectively."
Among the keynote speakers, there were also Rosario Marín, former US Treasurer; André Street, chairman and co-founder at StoneCo; Camilla Junqueira, CEO at Endeavor Brazil; and João Pedro Paro Neto, Brazil and South America president at Mastercard.
The LatAm Cross-Border Summit closed with Alphonse Voigt, co-founder and CEO at EBANX, who recalled the company's history. The Brazilian global fintech was founded in 2012 and processes payments in eight Latin American countries to over 1,000 international companies.
"We were the smallest company that Endeavor has ever bet on [when EBANX was selected at the International Selection Panel, in 2012]. And today we are the biggest of all," said Voigt. "Our history itself proves that the Latin American market is mature and ready for business."
About EBANX
EBANX is a leading global fintech company with a Latin American DNA. It has operations in Brazil, Mexico, Argentina, Colombia, Chile, Peru, Ecuador, and Bolivia, and offices in Brazil, Mexico, Uruguay, United States, and the United Kingdom. EBANX was founded in 2012 to bridge the access gap between Latin Americans and international websites, by offering an end-to-end payment solution across the entire cross-border ecommerce transaction flow, providing over 100 Latin American local payment options to global merchants eager to expand throughout the region. The company has already helped over 50 million Latin Americans access global services and products with over 1,000 merchants expand to Latin America. AliExpress, Pipedrive, Airbnb, and Spotify (these two in a partnership with Worldline) are some of the companies that use EBANX solutions.
Related Releases
[POR] Tinder faz parceria com EBANX para oferecer pagamentos locais na América Latina

October 23, 2020

EBANX named to Fast Company's 2022 World Changing Ideas Awards in the Best World Changing Idea LATAM category

May 3, 2022
View all 30 Releases
Get in touch with our Public Relations office.
For press inquiries, company information, press releases and more, please fill out the form beside or contact our press team via e-mail: press@ebanx.com.