EBANX launches new automated payments solution to ease and speed high-value transactions in LatAm's USD$11 billion B2B SaaS/Cloud market
September 13, 2022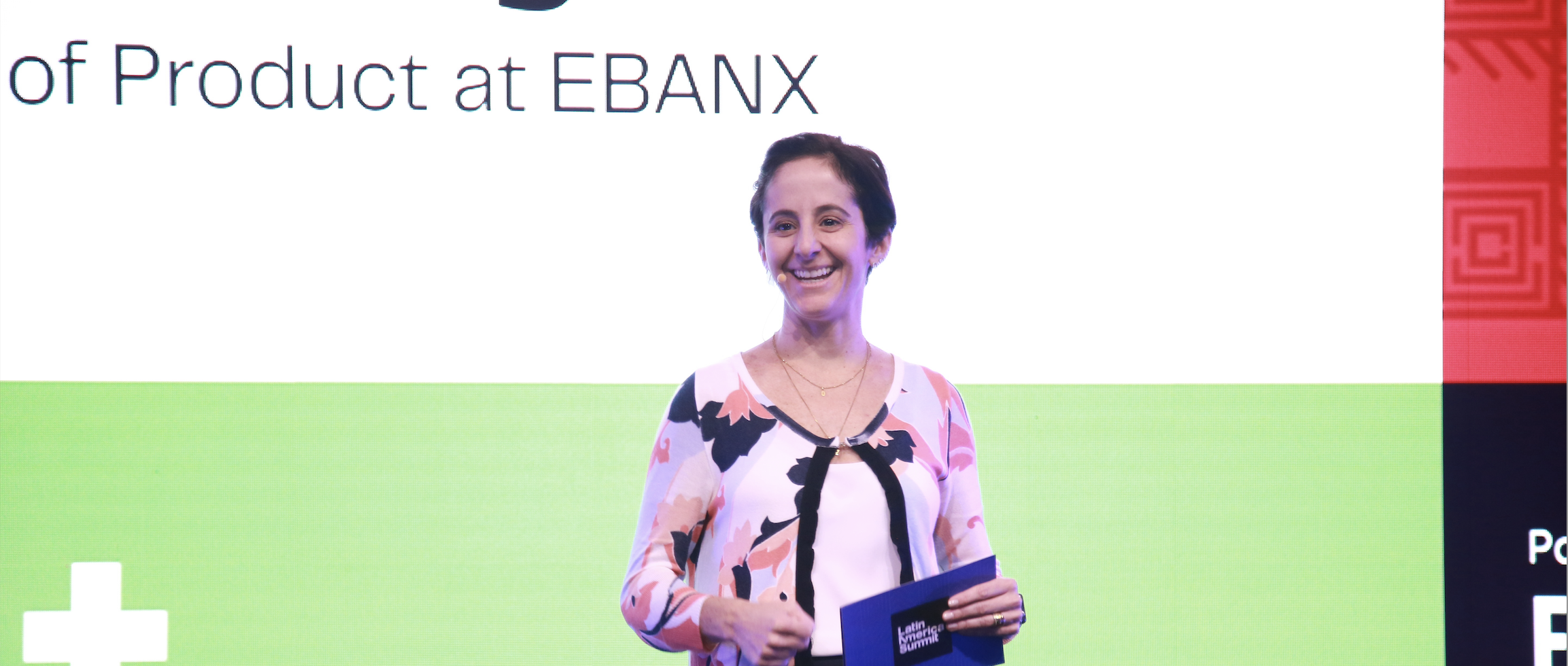 B2B software and services merchants will now receive one-time or recurring payments for high-ticket-value transactions via EBANX's automated, speedy and trusted platform.
EBANX announced the new solution at the sixth edition of its Latin America Summit, in Mexico City.
BRAZIL AND MEXICO, September 13, 2022 – Despite the hyper growth of SaaS and cloud adoption in Latin America, the ability to process high-value B2B transactions quickly, affordably, through the automated checkout process and with flexible payment options was very difficult until today. To address this challenge, EBANX, a payments fintech company that specializes in rising markets, has announced the launch of its new high-value-ticket automated payments offering for global and regional companies seeking to sell cloud, ERP, IT services, or SaaS subscriptions across Latin America. The launch was made at the sixth edition of EBANX's annual Latin America Summit, being held in Mexico City for the first time this week.
The new solution, which enables automated checkout purchases from US$10 thousand onwards, is designed to handle large tickets with an average of hundreds of thousands of dollars, fully compliant with regulations and assuring all necessary controls to prevent any financial losses.
The first market that EBANX launched in Brazil, up to specific regulatory limits and controls of EBANX's partner financial institution, and soon it will reach other LatAm countries where EBANX already operates. Brazil is LatAm's biggest economy, where organizations are expected to invest USD$2.9 billion in data projects by the end of this year, per a joint ABES/IDC research study released in June. The country is the tenth largest IT software, equipment, and services market in the world.
The market for these lucrative SaaS/Cloud services in LatAm are estimated to be worth USD$11 billion by the end of 2022, based on an EBANX analysis of recent data from research firms IDC and Netscribes. IDC analysts have forecast a 20-35 percent increase in cloud use in most Latin American countries over the next several years. On a global scale, the public cloud IaaS and PaaS market will reach a value of USD$400 billion worldwide by 2025, with a 28.8 percent CAGR between now and then, according to a recent global study by IDC.
"Before rolling out our new automated payments solution for B2B software and services companies, we studied the sector carefully to identify cloud and SaaS vendors' pain points and how to solve them," said Paula Bellizia, President of Global Payments at EBANX. "Latin America has a fast-growing SaaS market, pacing at 27% per year through 2026, according to Netscribes. The B2B market represents 56% of the total volume, while average contract value is estimated at USD$45 thousand per year. Meanwhile, at least half of Cloud B2B purchases in LatAm are paid manually, through bank transfers – many of them in foreign currency. The most common option has been using a SWIFT bank-wire transfer, which can take up to five business days with costly transfer fees. We speed up and automatize the transfers, and provide full reconciliation," Bellizia completed.
The EBANX High Ticket solution is the first of its kind in the latino market. Cloud and SaaS vendors benefit from automated, fast payments processes (almost real-time) and a better user experience – and importantly, all transactions are done in full compliance of regulatory requirements from EBANX's partner financial institutions, and with enterprise-grade security that helps monitor and prevent fraud. Plus, EBANX accommodates a broad variety of alternative payment methods used in Latin America, from different currencies, such as digital wallets, voucher payments, domestic credit cards, recurring payments, or one-time payments for the total value of purchase.
"The B2B software and services merchants that tried the new solution during the initial phase saw a facilitated operation, an automated processing from the checkout, a reduction in timeframes and an increase of cost-efficiency," said Erika Daguani, VP of Product at EBANX. "We have automated a process that is really hard to automate with our advanced, proprietary technology that provides higher levels of service and payment performance at a more affordable price."
ABOUT EBANX
EBANX is the leading payments platform connecting global companies with customers from the fastest growing digital markets in the world. The company was founded in 2012 in Brazil with the mission of giving people access to buy in international digital commerce. With powerful proprietary technology and infrastructure, combined with in-depth knowledge of the markets where it operates, EBANX enables global businesses to connect with hundreds of payment methods in different countries in Latin America and Africa. EBANX goes beyond payments, increasing sales and fostering seamless purchase experiences for businesses and clients. For more information, please visit: https://business.ebanx.com/en/.
Related Releases
[ESP] EBANX lanza nueva solución de pagos automatizados para acelerar y favorecer las transacciones de alto valor en el mercado B2B SaaS/Cloud, valuado en $11 billones de dólares a nivel LatAm

September 13, 2022

[POR] EBANX lança solução de pagamentos para facilitar e agilizar transações de alto valor no mercado bilionário de B2B SaaS/Cloud da América Latina

September 13, 2022
View all 30 Releases
Get in touch with our Public Relations office.
For press inquiries, company information, press releases and more, please fill out the form beside or contact our press team via e-mail: press@ebanx.com.