EBANX kicks off operations in Central America, starting with Costa Rica, El Salvador, Panama, Guatemala, and Dominican Republic
March 19, 2021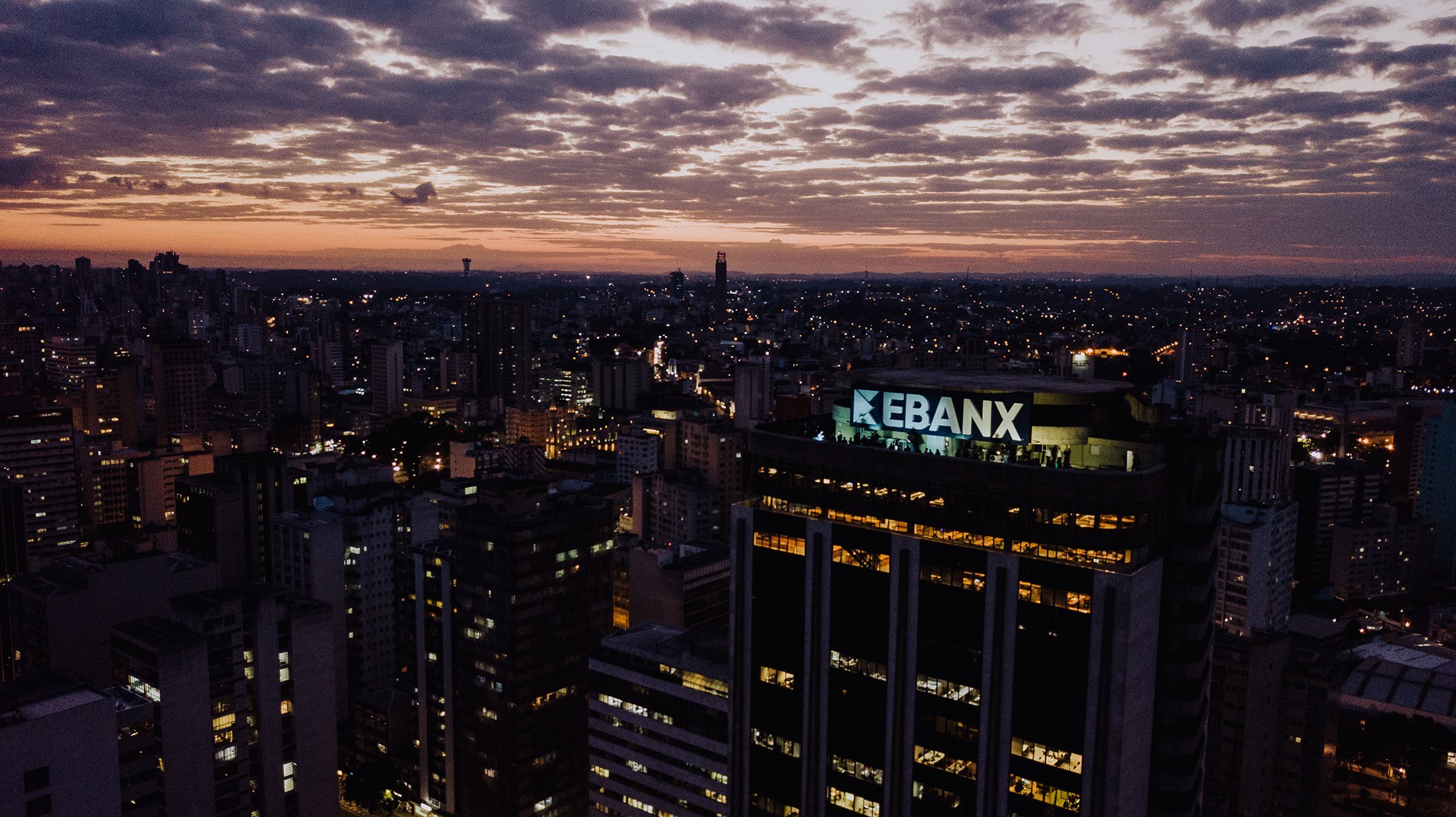 In addition to Central America, the fintech company is also launching operations in Paraguay; altogether, EBANX will now operate in 15 countries across Latin America, offering payment solutions for global companies that want to expand to the region
CURITIBA, BRAZIL, March 19, 2021 – EBANX, a fintech unicorn company specialized in payments for Latin America, has started its expansion throughout Central America, launching operations in Costa Rica and going live in El Salvador, Panama, Guatemala, and the Dominican Republic by the first half of 2021. The company is also growing its reach in South America, by adding operations in Paraguay.
In this movement, EBANX reaches 15 countries in Latin America, in a push to expand its business throughout the region, one of the fastest-growing digital commerce markets in the world.
"We are very excited to start our expansion in Central America, a region that is growing quickly in terms of e-commerce and digitization, and which has a great unknown potential for global companies," says André Boaventura, partner and CMO at EBANX. "The arrival of EBANX in the region will not only allow these companies to expand their addressable market, but will also have a positive impact by expanding this population's access to digital products and services."
At the same time, the launch of EBANX's operations in Paraguay strengthens the company's presence in South America, where it already reaches a market of over 500 million people. "More and more, EBANX is helping global companies to seize Latin America's full potential," adds Boaventura.
Central America in the spotlight
EBANX started to offer its payments solutions outside Brazil, its home country, back in 2015, with the launch of operations in Mexico and Peru. Colombia, Chile, Argentina, Ecuador, Bolivia and Uruguay came within the following years. With the expansion throughout Central America, the company adds an approximate USD 12 billion e-commerce market to its operations.
Costa Rica, the first EBANX's market in Central America, has led the region's e-commerce over the last few years. The country has over 80% of internet penetration, and a high level of educational attainment and financial inclusion. Approximately 70% of its population is banked, according to World Bank data, and 27% are online consumers, which makes Costa Rica a go-to market in the region.
Panama is another high spot in the region: it has the highest GDP per capita in Central America and one of its largest e-commerce markets, of around USD 700 million (according to Visa). However, only 10% of the population has ever made an online purchase, as stated by a World Bank report.
El Salvador also has a lot of room to grow when it comes to e-commerce: 72% of the population has access to the internet via smartphones (data from GSMA Intelligence), but only 6% of the adults make online purchases, according to the World Bank. Salvadoran consumers are highly receptive to international brands, due to its dollarized economy and the proximity with the United States – which represents a great opportunity for global companies that want to be first comers to this market.
The Dominican Republic is another market with high proximity to the United States: approximately 70% of its consumer goods are from the North American country, says a report from the American Department of Commerce. The country is the largest economy in the Caribbean region, and has a growing digital commerce market: approximately 75% of the population uses the internet, but only 12% makes online purchases (data from the World Bank).
Finally, Guatemala, the most populous country in Central America, has been seeing a rapid growth in e-commerce, despite its market still in early stages: only 7.6% of its population makes online purchases, as stated by the World Bank. New generations (that represent the vast majority of the population, whose median age is 19 years old, according to the UN) are embracing technology and moving away from traditional retail, while access to financial services is gaining traction.
Paraguay, a new market for global enterprises
The start of EBANX's operation in Paraguay is not less significant. In this South American country, 93% of online consumers started to order online in the last four years, as reported by the Paraguayan Chamber of Electronic Commerce – which makes Paraguay a brand new market for global companies. Over 90% of online transactions are cross-border, and most of them are done through mobile phones, owned by nearly 97% of the population, according to Statista.
EBANX's launch in Paraguay increases its presence in South America, and consolidates the fintech company as a leader in payment solutions in the region.
About EBANX
EBANX is a global unicorn fintech company with Latin American DNA. The company was founded in 2012 to bridge the access gap between Latin Americans and international websites. Currently, EBANX offers over 100 Latin American local payment options to global merchants and has already helped over 70 million people to access global services and products, with over 1,000 merchants expanding to Latin America. AliExpress, Wish, Uber, Pipedrive, Airbnb, and Spotify (these two in a partnership with Worldline) are some of the companies that use EBANX solutions. For more information, please visit https://business.ebanx.com/en/.
Related Releases
Fintech giant EBANX expands operations to India, leveraging booming digital payments and digital commerce markets

September 18, 2023
View all 30 Releases
Get in touch with our Public Relations office.
For press inquiries, company information, press releases and more, please fill out the form beside or contact our press team via e-mail: press@ebanx.com.