EBANX expands 'Girls 4 Tech' and launches free online course to teach coding to girls in Brazil
March 26, 2019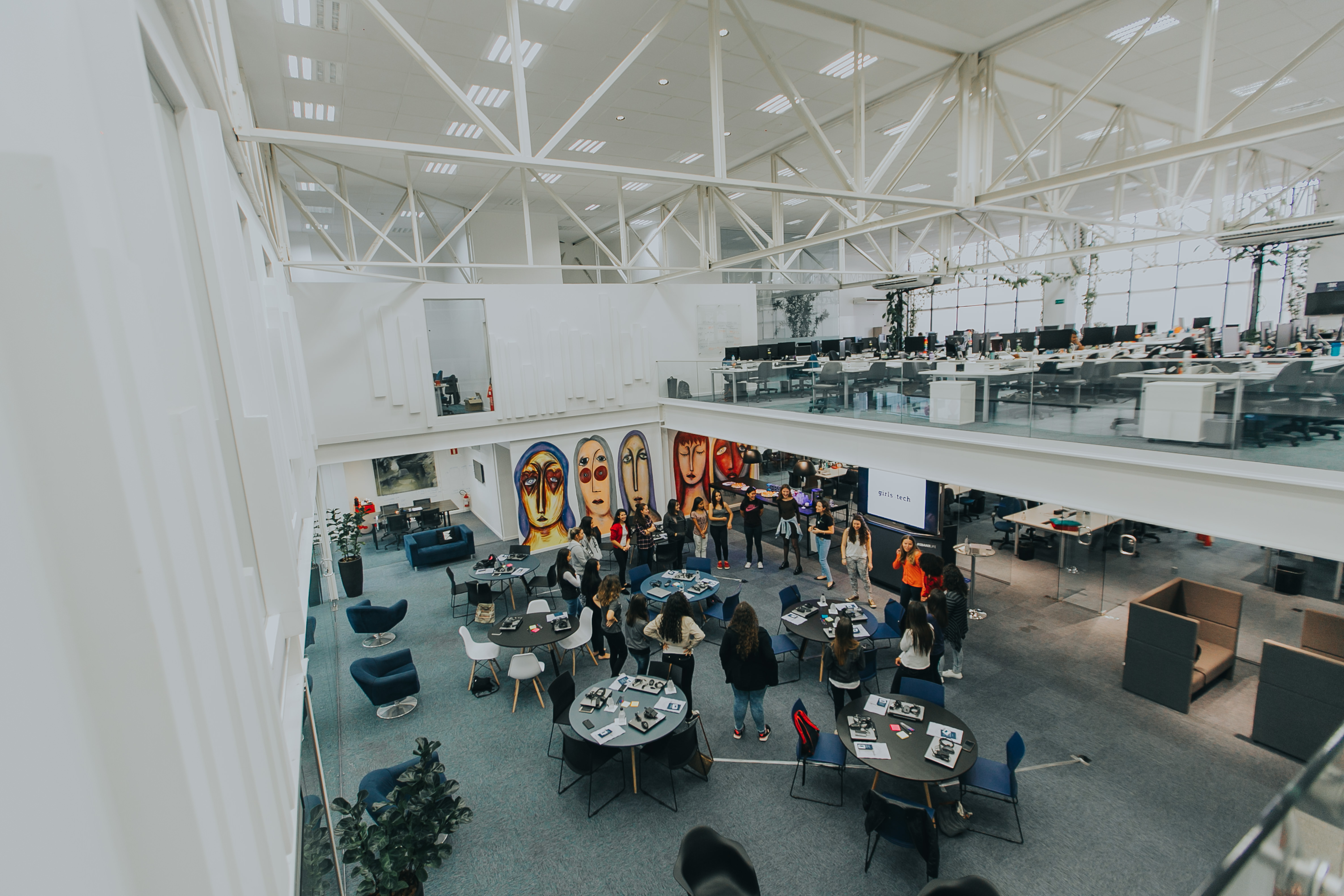 The program has already offered coding classes for students from public schools in Curitiba
CURITIBA, BRAZIL, March 22nd, 2019 – In order to broaden access of women in technology and decrease the gender gap in this industry, EBANX, a global fintech company with Latin American DNA, has created an online version of the program 'Girls 4 Tech'. The project was launched in 2018, in a partnership with Junior Achievement Paraná, to teach basic coding concepts to girls from public schools in the city of Curitiba, where EBANX is located. Now, it aims to reach young women and teenagers from all over the country, in an online course.
In addition to classes on HTML and CSS, the free online course explains the application of technology in students' daily lives. The initiative boosts education, female empowerment, and opportunity.
With video lessons taught by EBANX developers, evaluations and discussion forums, 'Girls 4 Tech' is now offered through an online, on-demand platform and is divided into 3 modules. Among the subjects that make up the curriculum are: a history of women in computing; why learning how to code; and HTML and CSS languages. Students must complete the course within 60 days to receive EBANX's certificate.
"Our main goal with 'Girls 4 Tech' was to address one of the foundations of the gender gap that still exists in the tech industry. Many girls didn't feel that technology could be a possibility for them. We wanted them to connect with this idea and with women who currently work in this industry", explains Nayana Rogal, Culture Coordinator at EBANX. "This is a way to get more girls to consider tech careers, exactly at the time they are starting their professional lives. The online course will scale up this successful project, which had excellent results."
Camile dos Santos Prestes, 20, attended 'Girls 4 Tech' in-person class in 2018. At that time, the high school student was considering studying architecture at a private university. "I always liked computers, software, applications, but I didn't see this as a career possibility. Girls 4 Tech has awakened me for a universe of possibilities." Encouraged by the mentors of the course, she decided to take a chance at a federal university. "I never even thought about being able to enroll in a federal university. Today I am the first person in my family to go to college," she celebrates. Prestes is currently studying Systems Analysis and Development at the Federal University of Paraná (UFPR).
"This is an amazing project that really needs to be multiplied. 'Girls 4 Tech' opens our eyes to new possibilities. They taught me a lot about technology, but especially about persistence. As I took the course, I began to think about the possibilities that the technology industry would offer me, as it has a wide niche of careers and involves several areas. We have the possibility to develop, reinvent and improve things," she adds.
In April and May 2018, about 35 girls, from 15 to 18 years old, concluded the in-person course of 'Girls 4 Tech'. The course was 16-hours long and was held at EBANX headquarters, in Curitiba. Besides learning about coding, the participants were able to get to know the fintech and feel how it was to work in a startup. The girls coded simple games to understand the logic of programming. By the end of the course, they also published a blog based on everything they learned. The students were able to ask the lecturers on a wide range of subjects, from coding questions to how it was to pursue a career in tech.
Link to enroll – https://girls4tech.ebanx.com/
About EBANX
EBANX is a leading global fintech company with Latin American DNA. It has operations in Brazil, Mexico, Argentina, Colombia, Chile, Peru, Ecuador, and Bolivia, and offices in Brazil, Mexico, Uruguay, United States, and the United Kingdom. EBANX was founded in 2012 to bridge the access gap between Latin Americans and international websites, by offering an end-to-end payment solution across the entire cross-border ecommerce transaction flow, providing over 100 Latin American local payment options to global merchants eager to expand throughout the region. The company has already helped over 45 million Latin Americans access global services and products with over 1,000 merchants expand to Latin America. AliExpress, Wish, Pipedrive, Airbnb, and Spotify (these two in a partnership with Worldline) are some of the companies that use EBANX solutions. Besides the cross-border payment processing service, from 2019 EBANX Group started to offer local payment processing in Brazil, enabling Brazilian websites selling inside the Brazilian market to use EBANX solutions. The company goes beyond payment processing, by offering marketing consultancy services to merchants and a 24/7 local customer support team to serve all merchant's clients in Latin America – in their own language. Differentiation like this elevates EBANX to a complete market entry solution. For more information, please visit https://business.ebanx.com/en/press-room.
Related Releases
[POR] EBANX amplia Girls 4 Tech e lança EAD gratuito para ensinar programação a meninas em todo o país

March 26, 2019
View all 30 Releases
Get in touch with our Public Relations office.
For press inquiries, company information, press releases and more, please fill out the form beside or contact our press team via e-mail: press@ebanx.com.