[ESP] EBANX está en la lista Fintech 250 2020 de CB Insights, de fintechs de más rápido crecimiento
September 4, 2020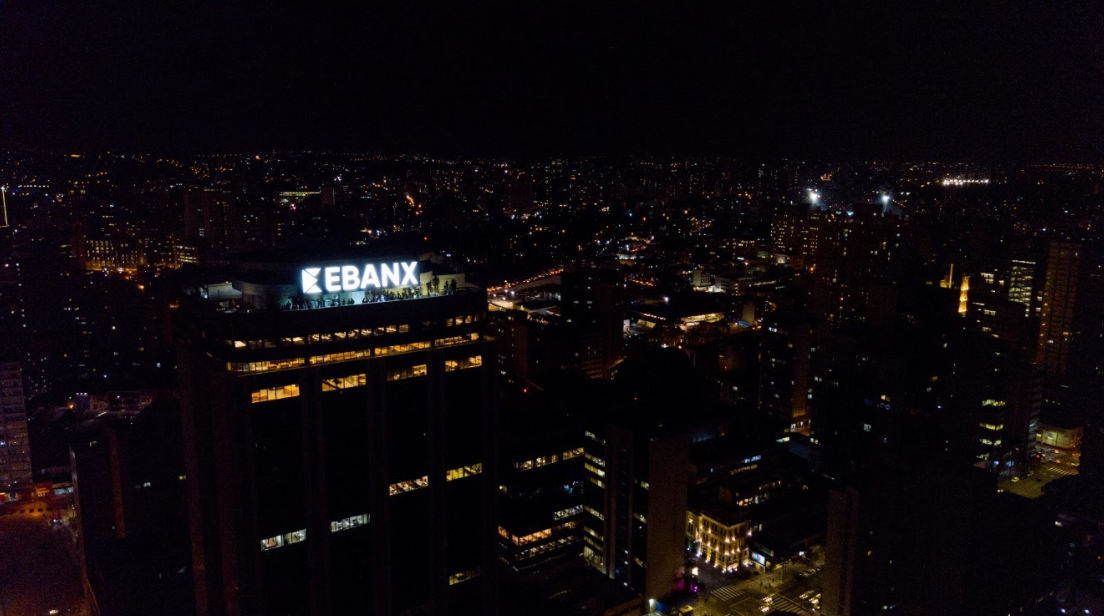 La fintech de pagos es una de las ocho empresas latinoamericanas reconocidas en la lista. Está en la categoría Payments Processing & Networks
CURITIBA, BRASIL y NUEVA YORK, EE.UU., 4 de septiembre de 2020 – EBANX, que ofrece soluciones de pago de América Latina a merchants globales, fue nombrada en la tercera edición de Fintech 250, una prestigiosa lista anual de CB Insights de empresas privadas emergentes que trabajan con tecnología financiera innovadora. EBANX está en la categoría Payments Processing & Networks.
"Estamos orgullosos de, una vez más, reconocer a las 250 mejores fintechs privadas a nivel mundial. Este año, la Fintech 250 representa a 25 países y abarca 19 categorías – reinventando todo, desde banca minorista y cripto, hasta seguros y gestión de activos", dijo el CEO de CB Insights, Anand Sanwal. "El grupo Fintech 250 anterior recaudó más de USD 22 mil millones en financiamiento de inversionistas y vio más de 20 exits después de reconocidas, y esperamos que la clase de este año tenga un éxito similar, a medida que continúan transformando la forma que las personas y las empresas gastan, ahorran, prestan e invierten su dinero".
EBANX es una de las seis empresas brasileñas de la lista y una de las ocho latinoamericanas. "La lista Fintech 250 de CB Insights es reconocida mundialmente. Nos sentimos honrados de estar en ella y entre tantas empresas que crean soluciones relevantes. Es un doble honor ayudar a llevar a Brasil y a América Latina al mundo a través de la lista, mostrando la revolución digital que está pasando en la región, y todo el potencial que tenemos por aquí", dijo el cofundador y CEO de EBANX, Alphonse Voigt. Las brasileñas Gorila, Nubank, QuintoAndar, Xerpa y Creditas, la argentina Ualá y la mexicana Konfío también están en la lista, disponible aquí.
A través de un enfoque basado en evidencia, la Unidad de Inteligencia de CB Insights seleccionó la lista Fintech 250 de un grupo de 16.000 empresas, incluidas solicitantes y nominadas, con base en varios factores. Estos factores incluyen actividad de patentes, la calidad de los inversionistas, el análisis de sentimiento de las noticias, las puntuaciones en Mosaic, el potencial de mercado, las asociaciones, el panorama competitivo, la fuerza del equipo y la novedad tecnológica. El Mosaic Score, basado en el algoritmo de CB Insights, mide la salud general y el potencial de crecimiento de las empresas privadas para ayudar a predecir el momentum de una compañía.
ACERCA DE EBANX
EBANX es un fintech global con ADN latinoamericano que recientemente se convirtió en un unicornio. Tiene operaciones en Brasil, México, Argentina, Colombia, Chile, Perú, Ecuador, Bolivia y Uruguay. Fue fundada en 2012 para cerrar una brecha de acceso entre los sitios web internacionales y los latinoamericanos. Hoy, la compañía ofrece más de 100 opciones de pago locales en América Latina, ha ayudado a más de 70 millones de latinoamericanos a acceder a productos y servicios globales, y a más de 1.000 sitios web internacionales a expandirse a la región. AliExpress, Wish, Uber, Pipedrive, Airbnb y Spotify (estos dos en asociación con Worldline) son algunas de las compañías que usan soluciones EBANX. En 2019, comenzó a ofrecer procesamiento local en Brasil, a través de la compañía EBANX Pagamentos Ltda. A principios del 2020, ingresó al mundo B2C, con el lanzamiento de la cuenta de pagos digital EBANX GO en Brasil, con tarjeta virtual y física. Para más información, visite https://business.ebanx.com/es/.
ACERCA DE CB INSIGHTS
En CB Insights, creemos que las más complejas preguntas estratégicas de negocios se responden mejor con hechos. Somos una empresa de inteligencia artificial que sintetiza, analiza y visualiza millones de documentos para brindar a nuestros clientes información rápida y basada en hechos. Al servir a la mayoría de las empresas Fortune 100, les damos a las empresas el poder de tomar mejores decisiones, tomar el control de su propio futuro y capitalizar el cambio.
Related Releases
EBANX named to the 2020 CB Insights Fintech 250 list of fastest-growing fintech startups

September 4, 2020

[POR] EBANX é nomeado para a lista Fintech 250 de 2021, feita pela CB Insights, com as fintechs de destaque no mundo

October 6, 2021
View all 30 Releases
Get in touch with our Public Relations office.
For press inquiries, company information, press releases and more, please fill out the form beside or contact our press team via e-mail: press@ebanx.com.