Alternative payments already make up almost 40% of digital commerce volume in Latin America – and they don't seem to be slowing down
December 21, 2022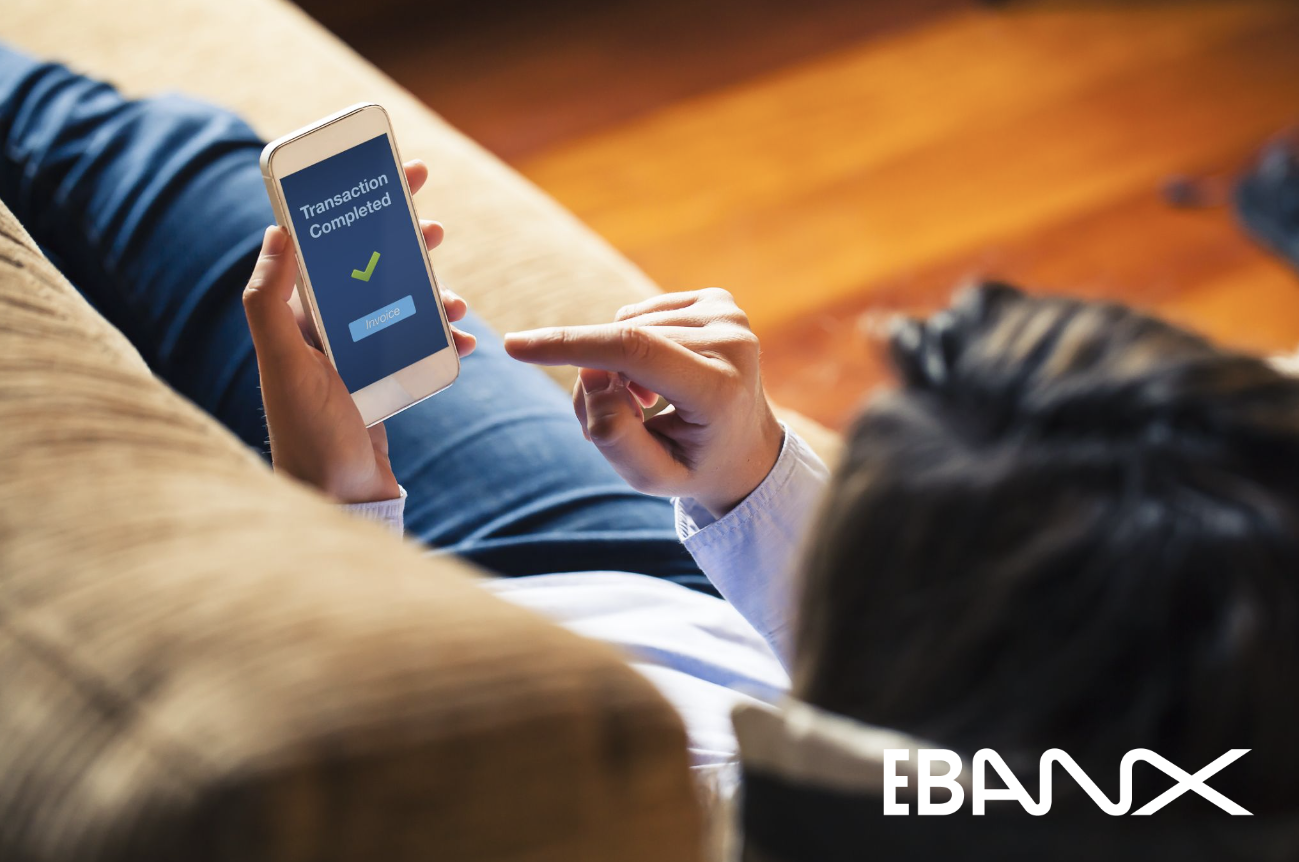 Alternative payments have reached peaks of 50% in Colombia and 44% in Brazil, where instant transfers have been gaining momentum, along with the fast adoption of e-commerce, per EBANX's latest Beyond Borders study.
Following the consumer preference for payment solutions with real-time confirmation, e-wallets have also been standing out in the region.
CURITIBA, BRAZIL, December 21, 2022 – When it comes to payments, Latin America is diving deeper into alternatives. Beyond Borders 2022/2023, a recent study by EBANX, a Brazilian fintech that processes payments for global players in rising markets, shows that alternative payment methods (APMs) have taken the region by storm, reaching a 39% share of total digital-commerce volume – a value of nearly USD 400 billion – as of the end of 2022. This rise in APMs follows four years of upward growth since 2018, while credit and debit cards have seen their shares shrink.
The three Latin American countries that use APMs the most for digital commerce are Colombia, El Salvador, and Brazil, where APMs have already reached peaks of 50%, 49%, and 44%, respectively.
The rise of APMs in the region is a result of a sharp increase in digitization and financial inclusion. The share of Latin Americans who have an account has jumped from 39% to 73% between 2011 and 2021, according to the World Bank's Global Findex, while only 28% of people in LatAm have a credit card. It is within this gap between accounts and card ownership that APMs have found a unique growth opportunity.
The fast-growing alternative payments landscape in Latin America is shaped by diversity, with account-based transfers, such as Pix in Brazil and PSE in Colombia; e-wallets, such as Mercado Pago in Argentina; cash-based payments, such as OXXO in Mexico; Buy Now Pay Later (BNPL) solutions, such as Sistecredito in Colombia, and others.
Alternative payments with real-time confirmation are booming
Among the APMs most commonly used in digital commerce across LatAm, account-based transfers have proven to be a real phenomenon. The most recent analysis from Americas Market Intelligence (AMI) shows that these transfers have been roughly doubling in volume for the last five years, growing at a 86% CAGR since 2018. By the end of this year, they should reach USD 68 billion in volume in Latin America, with the most significant shares in Colombia (30% of the country's total volume of digital commerce), followed by Brazil (24%), Guatemala (11%), Chile and Bolívia (10% both). The total payment volume of account-based transfers is forecast to jump to USD 121 billion by 2025.
In Latin America, this growing momentum for account-based transfers is being pushed by two major players: Pix in Brazil and PSE in Colombia. Developed by the Central Bank of Brazil, Pix is expected to represent more than 20% of all online purchases in Brazil this year and has been used as a global benchmark for other regions seeking fast, safe, trustworthy, and instant transactions. Meanwhile, PSE became the most used payment method in Colombia's e-commerce sector in 2021, with nearly 35% of all online purchases in the country – ahead of credit cards, which had a 30% share. In 2022, the instant payment created by Colombia's clearinghouse should reach USD 9.3 billion in total online sales.
Other smaller account-based transfer solutions are starting to gain traction in LatAm's e-commerce landscape, such as SPEI in Mexico, Sinpe Móvil in Costa Rica, Simple in Bolivia, and Pagos al Instante in Dominican Republic.
Another APM that relies on real-time confirmation becoming increasingly popular in Latin American digital commerce are the e-wallets. They are expected to grow in usage by about 20% per year through 2025 across the region's digital-commerce landscape, driven most notably by an uptick in Latin Americans' demand for digital services where they register their largest share. Within that same timeframe, AMI forecasts e-wallets' payments volume will surpass USD 70 billion, or approximately a 10% share of LatAm's entire digital-commerce market. Argentina and El Salvador currently lead the way in penetration, having a 23% share of their respective digital-commerce markets being paid with e-wallets, followed by Bolivia (14%), Peru (13%), Uruguay (12%), Brazil (11%), and Mexico (8%).
The fast growth of these alternative payment methods with real-time confirmation is driven by a change in consumers' behavior and expectations regarding payments and online shopping – and therefore shows no signs of slowing down.
"Currently, I cannot think of conceiving a payment method without the instant mindset. Customers expect their payment options to be aligned with their way of life, which is instantaneous. They want the ability to send or receive money right away – not in a matter of days, but in a matter of minutes or seconds. We are drawn to having our needs solved instantly," said Juliana Etcheverry, Director of Strategic Payments Partnerships at EBANX.
BNPL is finding its way into Latin America
The new Beyond Borders 2022/2023 study shows that another alternative payment that is gaining traction in Latin America is Buy Now Pay Later, following a global trend that forecasts this type of payment may reach USD 400 billion in volume by 2026 worldwide.
Although BNPL still has a low penetration in the overall volume of Latin American digital commerce, in the region's two largest economies, Brazil and Mexico, this credit offering grew by a significant 80% and 82%, respectively, in 2022; while in Colombia, it rose by an impressive 208%. Mexico and Colombia have the largest shares of BNPLin Latin America, with USD 1.2 billion and USD 1.1 billion in online-commerce volume, respectively, per AMI forecasts for 2022, while Brazil reached USD 1.2 billion in sales volume, but it represents a smaller share of the total e-commerce volume in the country.
Experts consulted during the development of EBANX's latest Beyond Borders study said the great opportunity for BNPL in Latin America lies in understanding who its target audience is: consumers who do not have credit cards or enough credit limit, but want to pay for their purchases in installments.
For Erika Daguani, VP of Product at EBANX, the key way for BNPL to gain more traction in Latin America is by providing a faster, simpler experience for those who really need this credit. "The key aspect here is accessibility; it is giving credit in an easy way to the right people who are good payers, but have difficulties in proving their scores."
Download the complete Beyond Borders 2022/2023 study here
ABOUT EBANX
EBANX is the leading international payments platform connecting global companies with customers from the fastest-growing digital markets in the world. The company was founded in 2012 in Brazil with the mission of giving people access to buy in international digital commerce. With powerful proprietary technology and infrastructure, combined with in-depth knowledge of the markets where it operates, EBANX enables global businesses to connect with hundreds of payment methods in different countries in Africa and Latin America. EBANX goes beyond payments, increasing sales and fostering seamless purchase experiences. For more information:
Website: https://business.ebanx.com/en/
LinkedIn: https://www.linkedin.com/company/ebanx
Related Releases
EBANX's Beyond Borders study finds Africa's SaaS/cloud sector is growing the fastest and alternative payments are driving the digital economy's rise

December 8, 2022

[ESP] Los pagos alternativos ya casi dominan el 40% del volumen del comercio digital en América Latina, y es solo el principio

December 21, 2022
View all 30 Releases
Get in touch with our Public Relations office.
For press inquiries, company information, press releases and more, please fill out the form beside or contact our press team via e-mail: press@ebanx.com.