Five trends for payments in Latin America in 2021, according to EBANX's Beyond Borders study
January 11, 2021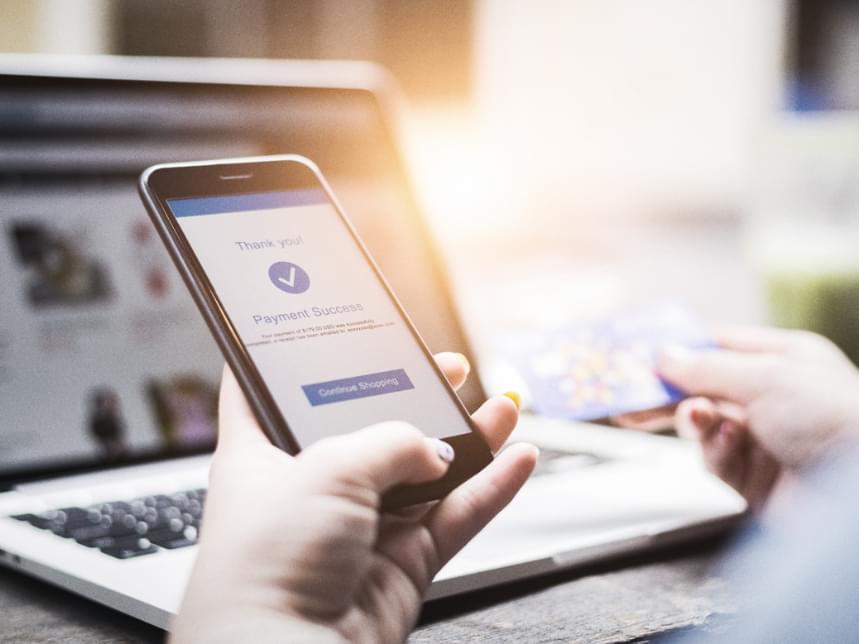 Digital wallets, debit cards and instant payments are among the payment methods that should advance in the region in 2021, at the same time that cash-based payments respond for about 20% of e-commerce volume
CURITIBA, BRAZIL, January 11, 2021 – After a year that pushed further a revolution in digital payments and e-commerce in Latin America, 2021 should cement trends such as instant payments, digital wallets and mobile shopping in the region, states EBANX's study Beyond Borders 2020/2021.
The fintech company annual report presents an overview of digital commerce in LatAm after the COVID-19 pandemic, based on data from AMI (Americas Market Intelligence), one of the partners of the study, internal data from EBANX and a survey conducted with approximately 3,000 Latin American consumers.
In its 2020/2021 edition, Beyond Borders highlights the advance of digital payment methods in the region – at the same time, however, that cash-based payments still respond for about 20% of e-commerce volume. Know five trends for payments in Latin America in 2021:
1. Instant payments move forward to e-commerce
After the launch of PIX in Brazil, the instant payment system that had over 90 million transactions in its first month, other Latin American countries are expected to follow the same path. In Brazil, PIX's cost-free, instant transactions already represent almost a third of transfers between individuals. With the launch of new features by the first quarter of 2021, PIX is expected to spread on Brazilian e-commerce as well.
Mexico's CoDi, the instant payment system launched in 2019, is also being explored by retailers, payment providers and fintechs for digital commerce, and we should see an increase of its payment method in the country within the next few months.
2. Digital wallets
The coronavirus pandemic and the social isolation measures, in addition to the high levels of underbanked population in Latin America, provided the perfect ground for digital wallets to gain traction in the region last year. Products such as PicPay, in Brazil, MACH Pay, in Chile, and Nequi, in Colombia, gained millions of users, and are now widely accepted in physical and digital stores.
According to Beyond Borders study, e-wallets had a 32% growth rate in Chile and 20% in Colombia in 2020, pushed by smartphone penetration and the distribution of emergency aids through digital accounts. In Brazil, they represented 12% of online purchases in 2020, and should continue to grow in 2021 regionwide.
3. Mobile shopping and apps on the rise
After the explosion of delivery apps during the pandemic, Latin Americans are becoming more familiar with mobile shopping. In Mexico, for example, more than 80% of consumers surveyed by Beyond Borders made purchases on smartphone apps in the last six months. In Colombia, mobile purchases increased by 22% in 2020, and already represent half of the total e-commerce volume in the country, according to AMI figures.
In 2021, smartphones should continue to bring new customers to digital commerce and increase their share in e-commerce total volume in Latin America.
4. Old habits die hard: boleto and cash payments
Despite the advance of digital payments in Latin America, cash-based payments proved to be still very relevant in the region: they represented up to 20% of online purchases during the pandemic, according to Beyond Borders.
In Mexico, for example, OXXO, a widespread cash-voucher that can be paid in physical stores across the country, was the third most relevant payment method in 2020. In Brazil, 68% of consumers mentioned boleto bancário as their preferred payment method for cross-border purchases, and, in Colombia, cash vouchers grew up by 17% on e-commerce volume last year.
"When it comes to convenience and trust, Latin American consumers still point out to local payment methods, like cash vouchers, as the most reliable ones," says Juliana Etcheverry, director of Expansion LatAm and Strategic Partnerships at EBANX.
5. Debit cards in Brazil
Debit cards were a hit in Brazil's e-commerce in 2020: driven by a new authentication protocol and the use of emergency aids, they had a 16% growth rate in the country.
But there is still room for growth: in countries such as Mexico and Chile, debit cards represent 23% and 31% of e-commerce volume, respectively – whereas in Brazil this number is only 6%. Driven by its growth in the largest market in the region, debit cards should expand their share in LatAm's e-commerce in 2021.
About EBANX
EBANX is a global unicorn fintech company with Latin American DNA. It has operations in Brazil, Mexico, Argentina, Colombia, Chile, Peru, Ecuador, Bolivia, and Uruguay. The company was founded in 2012 to bridge the access gap between Latin Americans and international websites. Currently, EBANX offers over 100 Latin American local payment options to global merchants and has already helped over 70 million people to access global services and products, with over 1,000 merchants expanding to Latin America. AliExpress, Wish, Uber, Pipedrive, Airbnb, and Spotify (these two in a partnership with Worldline) are some of the companies that use EBANX solutions. In 2019, EBANX started to offer local payment processing solutions in Brazil through a new company, EBANX Pagamentos Ltda. In early 2020, the company entered the B2C world, with the launch of EBANX GO, a digital payments account with virtual and physical cards for Brazilian consumers. For more information, please visit https://business.ebanx.com/en/.
Related Releases
EBANX's Latin America Summit will be held in Mexico for the first time; Mastercard, Mercado Pago, Nubank, Rappi, Ualá and Banco Central do Brasil are already among the speakers

August 22, 2022

Payments Summit, of EBANX, will be held in Brazil; Microsoft, Sony, Canva, Ozow, Mastercard, Itaú Unibanco, Central Bank of Brazil, and Banorte already among the speakers

September 7, 2023
View all 30 Releases
Get in touch with our Public Relations office.
For press inquiries, company information, press releases and more, please fill out the form beside or contact our press team via e-mail: press@ebanx.com.