EBANX partners with digital wallet PicPay to offer a new payment option for international e-commerce in Brazil
November 30, 2020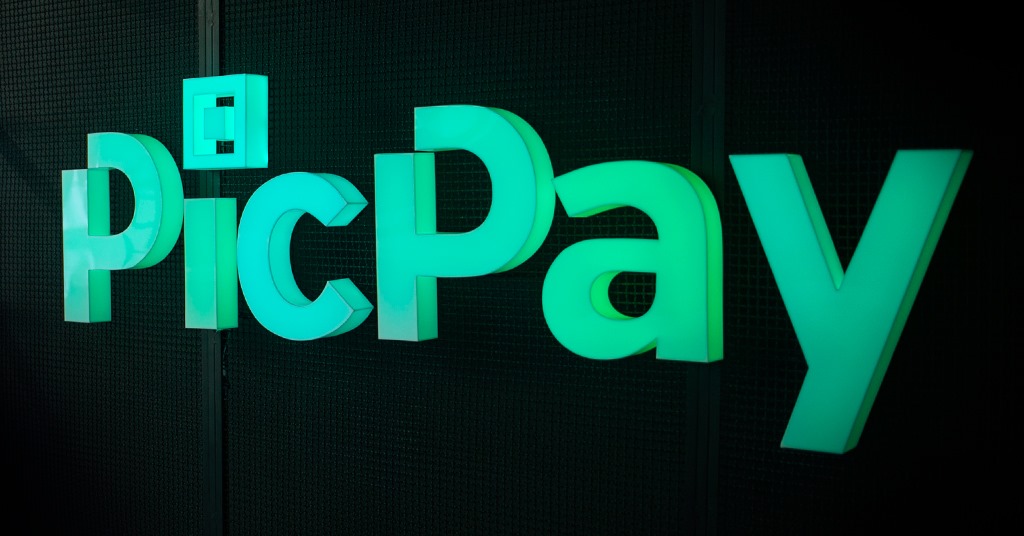 One of the most widespread digital wallets in Brazil, PicPay can now be used by Brazilian consumers to buy on international websites that integrate with EBANX's solutions through digital payment accounts
CURITIBA, BRAZIL, November 30, 2020 – EBANX, a Latin American fintech specialized in local payment solutions for global merchants, has partnered with PicPay, the largest digital wallet in number of users in Brazil, to offer a new payment option in the country.
International companies that adopt EBANX's solutions to sell in Brazil through digital payment accounts can now offer PicPay as one of its payment options, expanding their Total Addressable Market in the largest economy in Latin America, and giving access to millions of Brazilians to global products and services.
PicPay has 34 million users in Brazil – the largest users amount compared to other digital wallets – and is currently accepted in over 3 million stores throughout the country. Customers can also use PicPay to split payments in installments, a preferred way for Brazilians to buy products and services. The partnership with EBANX marks PicPay's first step into the international market.
"Our main goal at EBANX is to create access through payment solutions. This is why we are very happy to announce this integration with PicPay, a widely known e-wallet in Brazil, which will allow more and more Brazilians to connect with global products and services, and international companies to reach consumers that don't necessarily have a credit card or a bank account," says Erika Daguani, B2B product director at EBANX.
"This partnership provides our users with a great opportunity of expanding their online shopping experience with PicPay. By now, they have been able to make payments in national stores only. Now they will be able to use our solution in a variety of international merchants that fit their needs as well," says Elvis Tinti, Chief Commercial Officer, PicPay.
PicPay has been growing steadily since 2012, when it was launched. In 2020, the company registered an impressive growth of 126% in number of users, which proves that Brazilians are welcoming digital payments and digital wallets. "Being a tool for Brazilians to buy globally is an important step forward for us, and we are happy to partner with EBANX for it," says Tinti.
A growing market
With this partnership, EBANX once again reinforces its presence in the digital wallets market – which is expected to reach almost 50% of transactions on e-commerce by 2022, according to Bain consultancy.
In Latin America, digital wallets have gained special traction during the pandemic, not only because they allow easy access to e-commerce, but also because of the distribution of emergency aid during the pandemic, which was extensively done through e-wallets.
"Digital wallets are an instrument of financial access for thousands of consumers in Latin America who do not have a bank account, or who simply opt for the ease of having the data already stored in one single place," says Daguani. "Connecting with players such as PicPay is crucial for international companies that want to seize the e-commerce market in Brazil."
About EBANX
EBANX is a global unicorn fintech company with Latin American DNA. It has operations in Brazil, Mexico, Argentina, Colombia, Chile, Peru, Ecuador, Bolivia, and Uruguay. The company was founded in 2012 to bridge the access gap between Latin Americans and international websites. Currently, EBANX offers over 100 Latin American local payment options to global merchants and has already helped over 70 million people to access global services and products, with over 1,000 merchants expanding to Latin America. AliExpress, Wish, Uber, Pipedrive, Airbnb, and Spotify (these two in a partnership with Worldline) are some of the companies that use EBANX solutions. In 2019, EBANX started to offer local payment processing solutions in Brazil through a new company, EBANX Pagamentos Ltda. In early 2020, the company entered the B2C world, with the launch of EBANX GO, a digital payments account with virtual and physical cards for Brazilian consumers. For more information, please visit https://business.ebanx.com/en/.
About PicPay
PicPay is the largest payment application in Brazil, with more than 34 million users. It was created in 2012 by three entrepreneurs from Vitória, Espírito Santo, whose aim was to transform the way people deal with physical money through the use of cellphones. It was the first fintech in the country to offer the QR Code as the most assertive technology for instant payments - a method that, today, has become a habit. PicPay is the only app in Brazil to offer social network usability, allowing interactions between people and a unique experience. Much more than digitizing money, PicPay is designed to be an increasing part of people's lives in different everyday situations: recharging your cell phone, paying bills, shopping at the supermarket or on the internet, buying your subway ticket, ordering delivery, subscribing to a streaming service or games... And also making money, with 210% of the CDI (Interbank Deposit Certificate). With a combination of technology, security, and the offer of a series of transactions at no cost to the user, PicPay generates financial inclusion and benefits millions of Brazilians who do not have a bank account. For companies, PicPay helps not only to expand its streams of revenue but also to generate consumer loyalty, creating promotions and attracting users, reducing the use of cash and its related costs. More than a payment method, PicPay is a partner of the retailer.
Image credits: PicPay Facebook page.
Related Releases
Smartphones are used by 62% of Brazilians to buy on international e-commerce websites, research shows

September 25, 2019
View all 30 Releases
Get in touch with our Public Relations office.
For press inquiries, company information, press releases and more, please fill out the form beside or contact our press team via e-mail: press@ebanx.com.