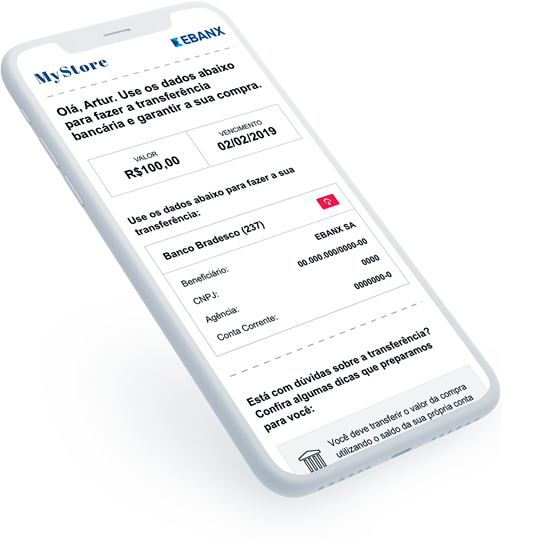 Convenience and safety for your customers when transferring money
Customer selects Bank Transfer at the checkout.
A Bank Transfer voucher is generated with payment instructions on it.
Customer chooses to pay from any institution they want through the bank app, website or bank branch.
Payment is confirmed in 1 business day.
Start selling more in Brazil by offering
Bank Transfer with EBANX
Integrating with EBANX is easier than you think

Sell to 100% of Latin Americans by offering all local payment methods. Discover them with EBANX:
What is similar to Bank Transfer in Latin America?
How Credit and Debit Cards are different in Latin America?