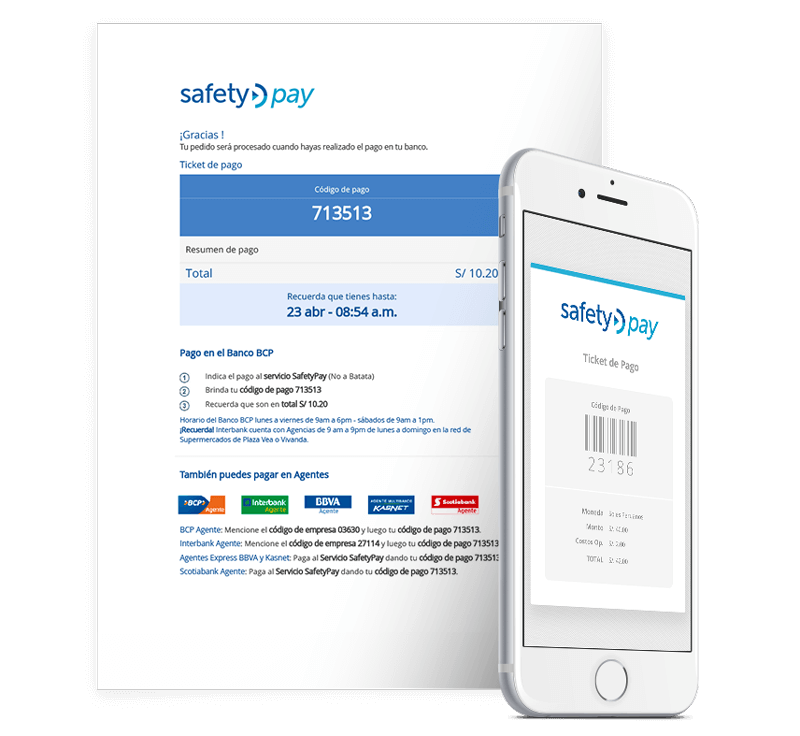 The security your customers want when shopping online
The customer chooses to pay with SafetyPay at the checkout page.
If the consumer chooses "Cash" a transaction number is generated. The consumer takes the transaction number to a local payment center to pay in cash.
If the consumer chooses "Online" the consumer is redirected to their internet banking to complete an online debit transfer.
The transaction is confirmed and a receipt is provided to the customer.
Start expanding your business now.
Integrating with EBANX is easier than you think

Discover other practical and secure payment methods in Latin America
Payment methods similar to SafetyPay in Latin America
Discover Credit and Debit Cards in Latin America