PagoEfectivo
Give an alternative payment option for 100% of the Peruvian population.
PagoEfectivo is the most important online payment method in Peru and the first alternative for those who don't own a credit card or do not trust giving their information online.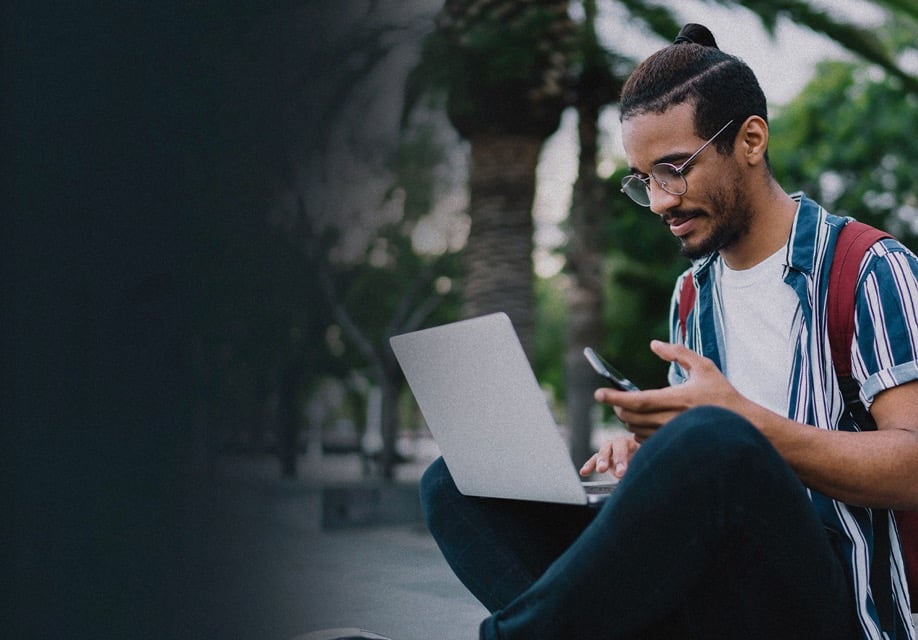 Why will PagoEfectivo increase your sales?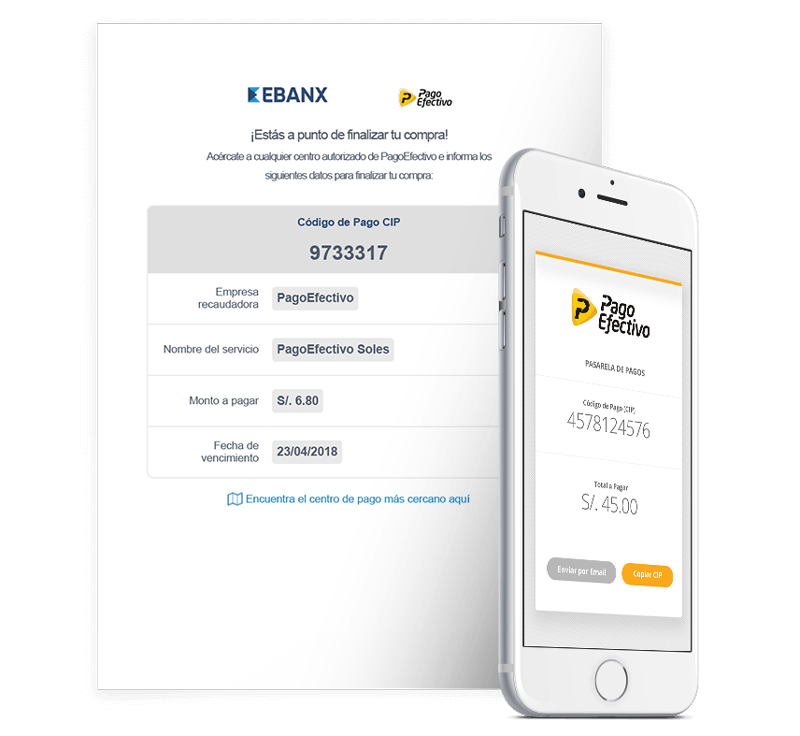 Many Peruvians still do not own a credit card and, even those who do, are still afraid of fraud when shopping online. With PagoEfectivo the customer receives a code that can be paid via internet banking or in cash, in any of the 40,000 establishments throughout the country.
Grow your business in Peru with a local partner
EBANX localized solution covers all the bases to sell in Peru, from payment processing, payment methods, partner connection, market expertise, fraud prevention, compliance & regulation.
How PagoEfectivo works
The customer journey:
1
Choose PagoEfectivo as the form of payment at checkout.
2
The PagoEfectivo payment code is generated and the purchase can be finalized by one of the accepting financial institutions.
3
Depending on the financial institution that the customer selects, the payments can either be completed in cash or through online banking associated with one of the financial institutions.
4
The transaction is confirmed and a receipt is provided to the customer.
Benefits of accepting PagoEfectivo
Real-time confirmation

An alternative payment method with fast confirmation for you and your customer.

sell you local currency

Sell your products and services in PEN (Peruvian Sol) and receive your funds in USD anywhere in the world.

Secure transactions

Risk-free and zero chargebacks for your business.
Start right now to expand your business