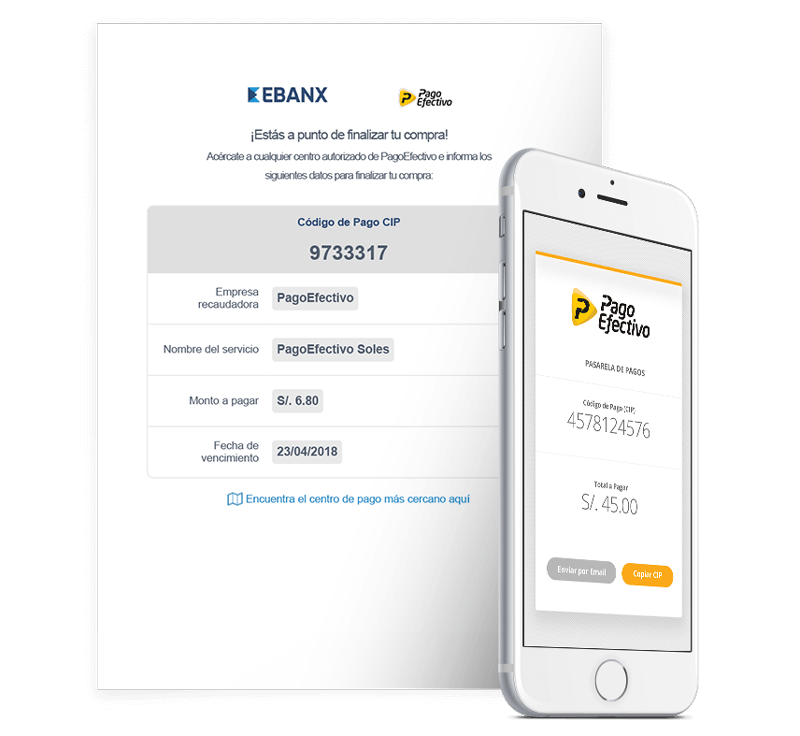 Why PagoEfectivo will increase your sales?
Your customer chooses PagoEfectivo as the form of payment at checkout.
The PagoEfectivo payment code is generated and the purchase can be finalized by one of the accepting financial institutions.
Depending on the financial institution that the customer selects, the payments can either be completed in cash or through online banking associated with one of the financial institutions.
The transaction is confirmed and a receipt is provided to the customer.
Start right now to expand your business.
Integrating with EBANX is easier than you think

Discover other practical and secure payment methods in Latin America
Payment methods similar to PagoEfectivo in Latin America
Discover Credit and Debit Cards in Latin America