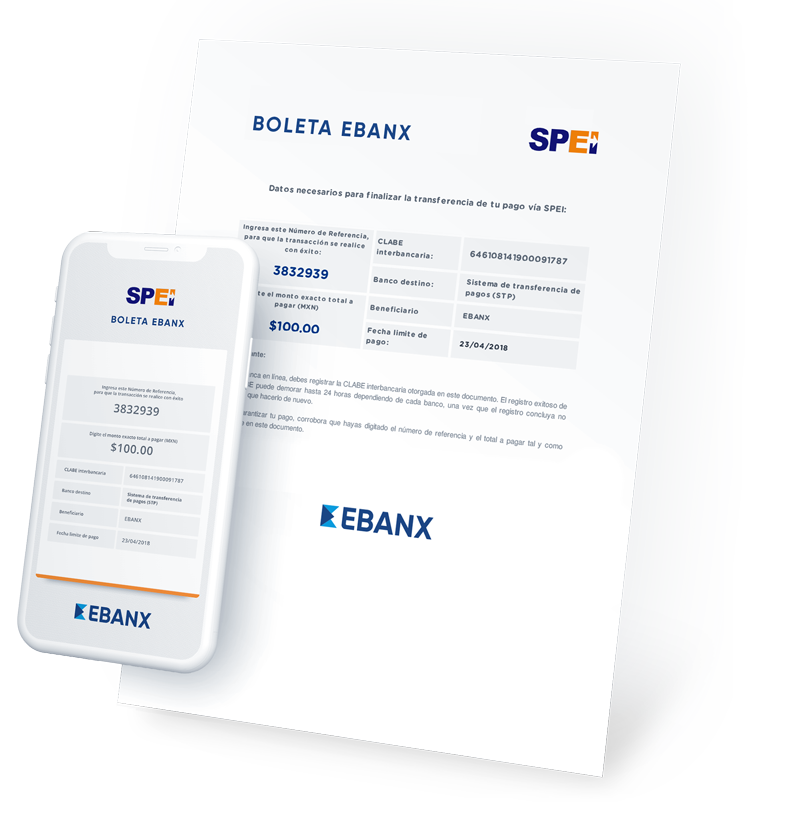 Why SPEI will increase your sales?
Your customer selects to pay using SPEI on your checkout page.
A voucher is generated with the payment information.
The payment can be completed through online banking.
The confirmation is
received instantaneously.
Start now to offer SPEI. The most agile, safe and simple solution in Mexico.
Integrating with EBANX is easier than you think

Sell to 100% of Latin Americans by offering all local payment methods. Understand each one of them with EBANX:
What is similar to SPEI in Latin America?
Discover Credit and Debit Cards in Latin America