Mexican SPEI
Offer your customer a secure, fast, and simple way to buy.
The Interbank Electronic Payment System (Sistema de Pagos Electrónicos Interbancários, SPEI) is a payment system developed by Banco de Mexico and commercial banks, to enable bank clients to send and receive money transfers in a matter of seconds.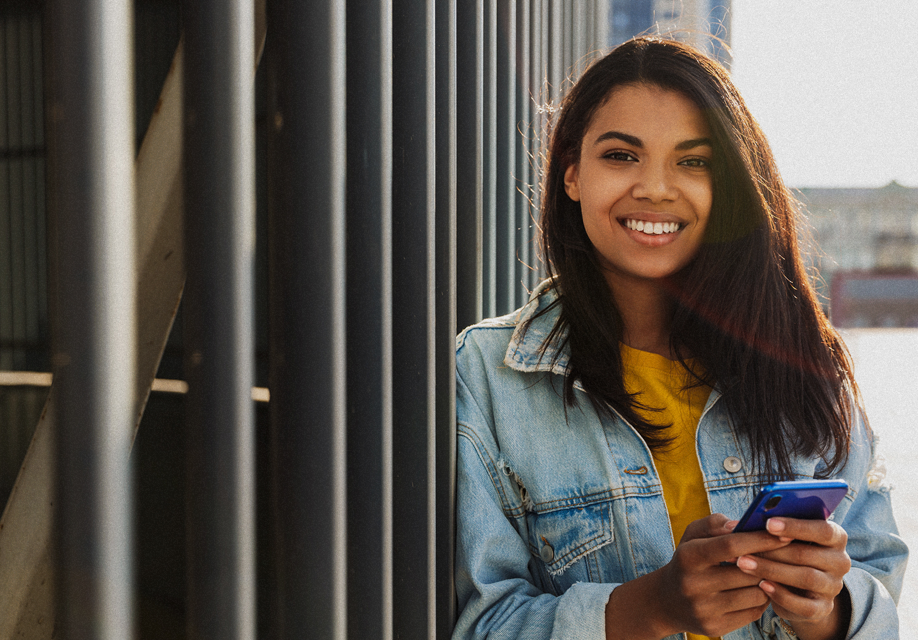 Increase your online sales with SPEI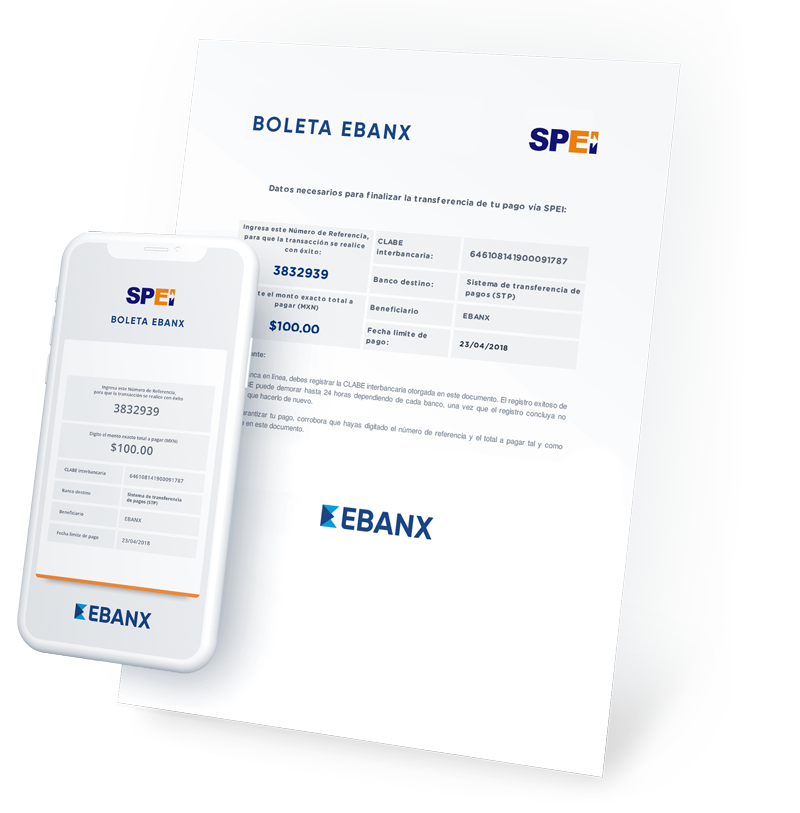 This system was developed to facilitate payments between financial institutions, in addition to enabling them to offer safe and efficient retail payment services to Mexican consumers.
Through SPEI you are offering to any banked person in Mexico a 24/7 hour solution to make transactions with a real-time payment confirmation.
Accept alternative payments through a local payment partner
EBANX localized solution covers all the bases to sell in Mexico, from payment processing, payment methods, partner connection, market expertise, fraud prevention, compliance & regulation.
How SPEI works
The customer journey:
1
Select to pay using SPEI on your checkout page.
2
A voucher is generated with the payment information.
3
The payment can be completed through online banking.
4
The confirmation is received instantaneously.
Benefits for you and for your customers
Localize your payment strategy

Credit card is just one option for Mexican consumers to pay online, to maximize your sales you can offer local payment methods like SPEI to your customers.

Faster payment confirmation

An alternative payment with real-time confirmation for you and your customers.

Risk-free

Don't worry about chargebacks and fraud.
Start now to offer the most agile and safe solution in Mexico