EBANX Payment by Link
Accept payments with no website required
By using on-demand payments, you can manually generate payment links on EBANX Dashboard and send it to your customers through e-mail, SMS, WhatsApp or Facebook Messenger. That way, your customer just need to access the link and complete the payment on our EBANX Payment Page.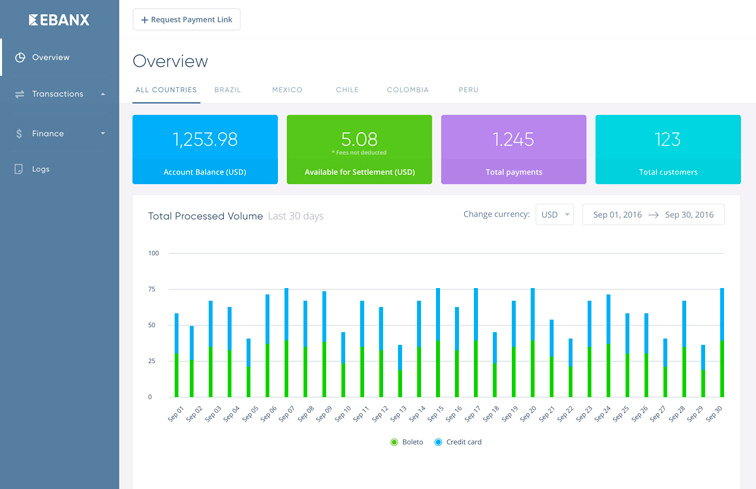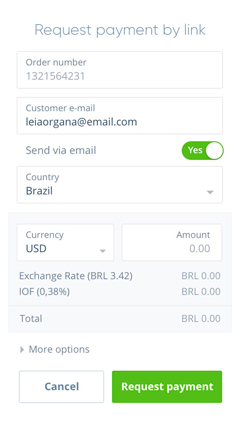 With EBANX Payment by Link generating payments has never been so easy
All EBANX Merchant Accounts have this option enabled by default and can accept payments by link in minutes with us.
Learn more about EBANX Direct API
Access our comprehensive guides of payments operations in EBANX Developers Academy.
Secure Payments

Secure online payments without needing a website.

Different Channels

Send fast & secure payment links to your customers via different channels.

Debit and Credit Cards

Accepts credit and debit cards.

Time Saving

Reduce time chasing unpaid invoices.
Payment Page
A simple integration where you redirect your customers to EBANX Payment Page and let us do the rest.
Read More
Direct API
For those who want a personalized integration and wish to control every detail of the checkout flow.
Read More
Increase sales in Latin America with EBANX.