Uruguayan Cards
Increase your reach in Uruguay with credit, debit and prepaid cards.
International cards account for less than half of e-commerce transactions in Uruguay. Allow your Uruguayan customers to pay with their card of choice - regardless if it is a local, international, debit, or a prepaid one - and grow your sales.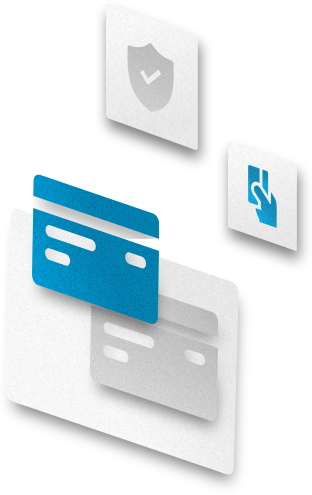 A card payment strategy is indispensable in a financially inclusive country like Uruguay
Uruguay stands out in Latin America for its commitment towards financial inclusion and digital economy. There are many measures to incentivize the use of credit and debit cards, such as VAT reduction for payments made with such methods.
More than increasing access to financial services, these actions have fostered a beneficial ecosystem for online transactions and e-commerce.
With 3.4 million inhabitants, Uruguay has one of the highest banked populations in the region. 63.9% of +15 years-old Uruguayans have at least one bank account, well above the Latin American average of 54%.
Number of cards in Uruguay - Q2 2019



Credit cards in Uruguay: to maximize your potential you need local acquiring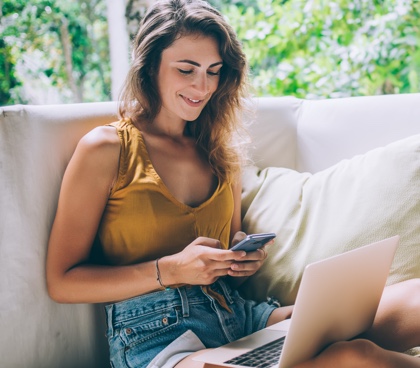 Currently, credit cards are the most commonly used payment method for online purchases among Uruguayans. However, almost half of all credit cards issued in Uruguay cannot be used to pay for purchases made in international websites. With EBANX local acquiring, there is no distinction between local and international card processing.
With 3.4 million inhabitants, Uruguay has one of the highest banked populations in the region. 63.9% of +15 years-old Uruguayans have at least one bank account, well above the Latin American average of 54%.
Uruguayans are used to pay in interest-free monthly credit card installments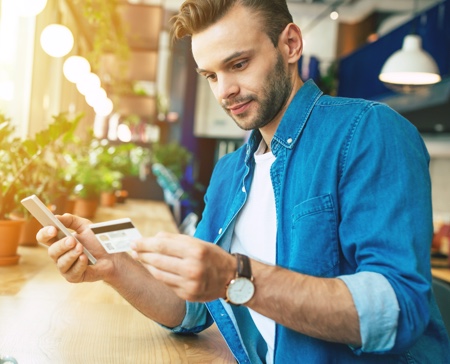 To be competitive in a market such as Uruguay's, you must offer credit card installments, especially for higher average ticket items.
With EBANX, your customers can choose to pay in however many installments they'd like, according to their bank or card scheme promotion calendar, which varies the maximum number of installments according to time of the year.
Up to 6 installments for all cards
10, 12 or 18 installments for an indefinite period
Uruguayan debit cards, a huge growth potential
In just 5 years, the number of debit card transactions has increased 10x, passing from around 13 million operations in 2014 to more than 160 million in 2019.
The use of debit cards in e-commerce transactions is gaining popularity and an exponential growth is expected in the short term.
E-commerce transactions with debit cards grew 48% in 2019 over the previous year
Prepaid cards in Uruguay: an uncomplicated, accessible and digital alternative
Prepaid cards, also known as electronic money cards, work just like a debit card, except that they are not associated with a bank account. That way, they unlock a whole range of Uruguayan consumers who do not have access to financial services or do not want to disclose their banking information but still wish to buy online.
They are the main solution for online retailers seeking to reach Uruguay's unbanked population, since other alternative payment methods are restricted for this e-commerce branch in Uruguay.
There are almost 2 million prepaid cards in Uruguay
Accept credit, debit and prepaid cards through a local company
Implement a comprehensive card payment strategy without establishing a local entity in Uruguay with a partner who is directly connected to local financial actors and can help you leverage your business in the region.
Credit, debit and prepaid cards available with EBANX
Credit Cards
Coming soon
Debit Cards
Coming Soon
Prepaid Cards
How does the debit card work?
1
Customer selects their preferred card type as payment method
2
Fills in their card information
3
Confirmation is sent real time to the customer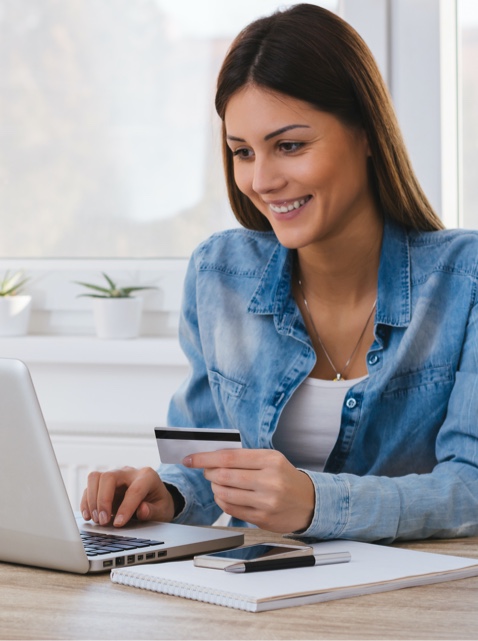 A great opportunity for you and an outstanding experience for your clients
By having EBANX as a partner, you can now start your own local payment strategy in Uruguay without establishing a local entity, and provide your local customers with a seamless experience.
Reach more consumers
Get a wider reach, giving access to those who don't have a credit card and also to the consumers who want a more digital and practical payment method.
Sell in the local currency
Give the best purchasing experience for your customers by selling in their local currency and receiving your funds in USD anywhere in the world.
Greater approval rates
Increase your approval rates through the intelligent use of local data to confirm the veracity of transactions.
Recurring payments and subscription
Offer recurring billing and charge your shoppers automatically for product or service subscriptions.
Billing descriptor
Reduce chargebacks with an optimized billing descriptor on the credit card statement.
Integrated fraud detection system
Keep your business and your customers safe with a machine-learning fraud system that reduces the number of failed payments caused by fraud suspicion.
Tokenization
Keep your customer's data safely stored using encryption (PCI-compliance) and allow one step checkout for future purchases.
Retry logic
Minimize failed payments to improve approval rates through advanced machine learning technology.
Full/partial refunds
Automatically process refunds directly to the card or by bank transfer, depending on your customer's card.
Sell in installments
Increase conversions by offering interest-free installments to your clients and receive the money all at once.
Increase your reach in Uruguay with credit, debit and prepaid cards