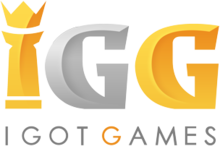 Welcome IGG
Turn Latin American gamers into IGG Customers
With a market sized at $6 billion and expected to reach $8 billion by 2023, the gaming industry in Latin America shows no signs of slowing down. We know IGG is positioned well to own a large part of this market share, but you're missing a local payment partner. At EBANX, it's our mission to connect global brands to Latin America and the resources needed to provide a localized approach for every market. You've scratched the surface, let us help you go farther.
Optimize existing audience
In launching a new game like, Lords Mobile, it's key to turn your audience into loyal and recurring gamers. 54% of Brazilians won't buy from a digital brand charging in USD.
Expand to new markets
We know that IGG is a leading and global gaming brand in different regions but what about Brazil, Mexico, Colombia, or even Chile? We can help you effortlessly expand your footprint.
Diversify payment offering
One local payment option per market won't cut it, and your current offering is holding you back. Offer a suite of local payments from installments, debit cards, wallets and more.
Market resources, hand picked, just for you.
Ready to expand your business in Latin America?