In this article you will understand what are instant payments, what is PIX, the difference between digital and instant payments how does it work, and the benefits of this new method of payment in Brazil.
1. What are instant payments?
2. What is PIX?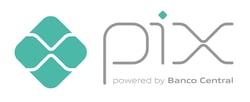 PIX is the system created by the Brazilian Central Bank to bring instant payments to life. It is through PIX that all wallets that use QR Codes will be interoperable, meaning transfers and payments will be allowed from one e-wallet to another in real-time, 24/7.
PIX is available exclusively to the Brazilian population for local transactions since November 2020. Now, with EBANX, global companies can offer PIX as a payment solution.
3. What are the main differences between digital wallets and instant payments (PIX)?
Instant payments represent a new arrangement within the Brazilian financial system that will allow 24/7 transactions in real-time between different institutions without the need for intermediaries such as card schemes, acquirers, or issuers. Digital wallets are simply companies that today are simply storing credit card information for users and letting them top up the balance of a transactional account to make the checkout process easier.
Another major difference is the fact that instant payments will allow the interoperability of all digital wallets, meaning that an account holder of e-wallet A will be able to transfer funds to account holder of e-wallet B without any hassle and in real-time.
Both use the same technology in most cases (QR Code and NFC), but instant payments are the next step of digital wallets.
4. Which are the main benefits of instant payments?
Instant payments offer many benefits to the current Brazilian market. They will cost less since there's no need for acquirers, card schemes or issuers to participate in the arrangement, the transaction happens in real-time which is a step-up from the main alternative payment method (Boleto Bancário), it will allow for the interoperability of all wallets and players that use QR Code as a payment method, and it doesn't require the end-user to have a bank account.
5. The growth of mobile commerce in Brazil
According to Central Bank of Brazil, Brazil's population is becoming more and more mobile-centric meaning e-commerce will keep gradually giving space to m-commerce in the future and the payment industry needs to be prepared since customers will expect a simpler checkout process than what they have today on desktop devices.
The research Beyond Borders shows Brazil as the fifth largest internet and cellphone economy in the world with a lot of room to expand. By 2022, the number of unique mobile subscribers can increase 26% while the total number of connections can increase by 40%.
Overall, mobile is expected to overtake desktop in terms of the overall spend in 2021, representing 51% of e-commerce. Payment methods are shifting to accommodate this new trend: people are now paying through their mobile devices as well (62%), something that helps with impulse buys.
6. Financial Inclusion
Another reason to bet on Instant Payments is to include the unbanked population on the financial system. In 2017, 70% of the Brazilian population was considered bankarized according to the Central Bank, leaving 48M people without any access to a debit card, credit card, or bank account.
Regardless, the unbanked in Brazil move nearly 204 billion USD of the country's economy per year, which goes hand in hand with the preferred use of paper-money by the large population. When asked why they don't have a bank account, 49% don't trust banks, 31% say they don't have enough money to do so, and 29% prefer to use cash.
It's clear that our banking system has gaps in terms of payment methods: a large chunk of the population simply doesn't trust banks enough to open up a bank account, or don't do so because of the idea that the fees that come with it and its credit/debit cards are simply too much to handle with their monthly budget.
Creating a new payment method that takes out the need of dealing with traditional banks and the cultural baggage that leads people to not trust them and that cuts off the high fees of credit and debit card usage, it's possible to bring these people into the financial system legitimizing the way they move money around, reducing the cost of maintaining paper-money in circulation.
7. When will PIX instant payments be available?
Instant Payments had its soft launch in November 2020 and it's available for Brazilian consumers.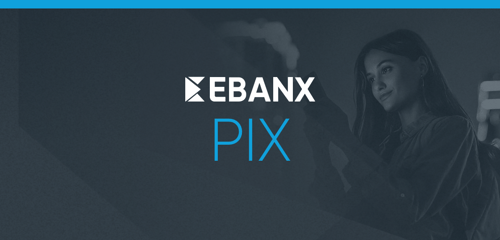 Do you want to expand your business to Latin America? We'll be happy to help.