Learn all about one of the preferred payment methods in Brazil and why you need to accept Boleto Bancário in your online store.
What is Boleto Bancário?
The Boleto Bancário is a printable voucher that Brazilians use to pay for their monthly bills, such as water and energy, or even governmental taxes or fines, and has become one of the preferred payment methods for online purchases in Brazil.
Boleto Bancário Process
The Boleto payment process can be done in two easy ways, the customer can pay the Boleto in cash in more than 200K payment locations, or through internet banking.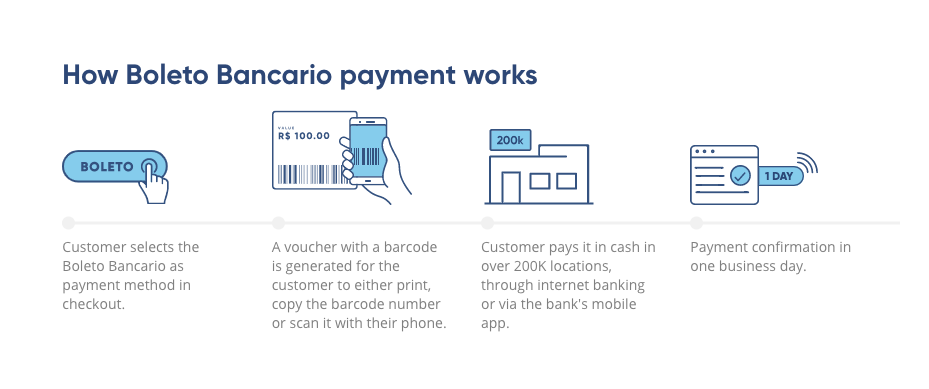 Why offer Boleto Bancário?
Around 30% of all ecommerce purchases, some part of the population doesn't have a bank account so the only way to make their purchases is via Boleto but 71,1% of Brazilians who pay online with Boleto do have a checking account. This shows that using this voucher is also a matter of preference.
By accepting this charge-back free payment merchants can reach 100% of the Brazilian population and increase their sales in the region.
How to start accepting Boleto Bancário?
The best way to start accepting local payment options such as Boleto is through a local payment processor who has the knowledge of the region. Using an end-to-end payment solution that covers all the bases of payment processing and offers you a range of payment methods will give you the support to expand your business.