EBANX for Shopify
Sell online in Latin America, and optimize your global revenue
Through a localized payment gateway, we support e-commerce stores from all over the world to expand their businesses and succeed in the Latin American market. One single gateway gives you access to 15 countries, more than 100 payment methods, and 370M consumers*. Integrate now in just five steps and get the full potential of the region.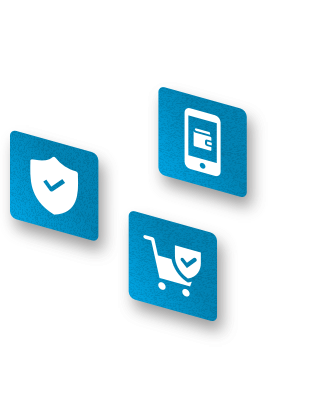 All-in-one Payment Platform
Boost your sales and get closer to your customers by accepting the most famous payment methods in Latin America like local cards, installments, and voucher payments.
Everything you need to connect your business to Latin American consumers
Services
Payment processing with local collection.

One single gateway for all the countries.

Credit/Debit Card and Cash payment confirmation emails.

Cash payment reminders via email.

Possibility to charge customers from installments fees in Brazil.

UX Best Practices to increase your sales.
Technology
Retry Logic.

EBANX Shield Fraud Prevention.

Manual Review.

Pre-Authorization.

Notifications to Facebook Pixel and Google Analytics.

Optimized Checkout (personalized logo, fewer fields, price on the local currency from your customer).
Management
Credit Card Refunds.

Cash Payment Refunds.

Refunds through Shopify Administrative Panel.

Sales report through EBANX Dashboard.
Integrate one single gateway and get access to the main Latin American countries
Customized gateway name

Get the freedom and the flexibility to customize the name of your payment gateway as you wish.

Seamless purchase experience

Get more than one country on the same website, since the purchase experience adapts according to the country filled in by the customer.

CPF

*

Validation

Improve your conversion rates and enhance fraud prevention with the CPF validation during the checkout.
Transparent Checkout for Shopify
Increase your revenue by 36%* by offering your customers a seamless purchase experience with the transparent checkout. All the purchase steps happen in the same environment and the customer doesn't need to be redirected when paying online.
Higher checkout conversion rate (Avg of 15p.p.

*

)

Total confirmed transactions over the total opened transactions.

Avg. of 25p.p.

*

less checkout abandonment rates in the payment stage

Checkouts that reached the payment stage and didn't complete the transaction.

Optimized marketing campaign tracking (FB Pixel and GA)

Improve your marketing campaigns by metrifying cash payment through server-side APIs to automatically update voucher's statuses for both Google Analytics and Facebook Pixel.
Make your Shopify store more profitable with EBANX
Integrate with just a few steps

You focus on selling, while we do the hard work for you.

Know how to install EBANX Payment Gateway

Less canceled orders

Don't waste time charging your customers, EBANX does all the payment management to avoid canceled orders and you control the transactions through your Shopify admin.
Start getting more orders from Latin America