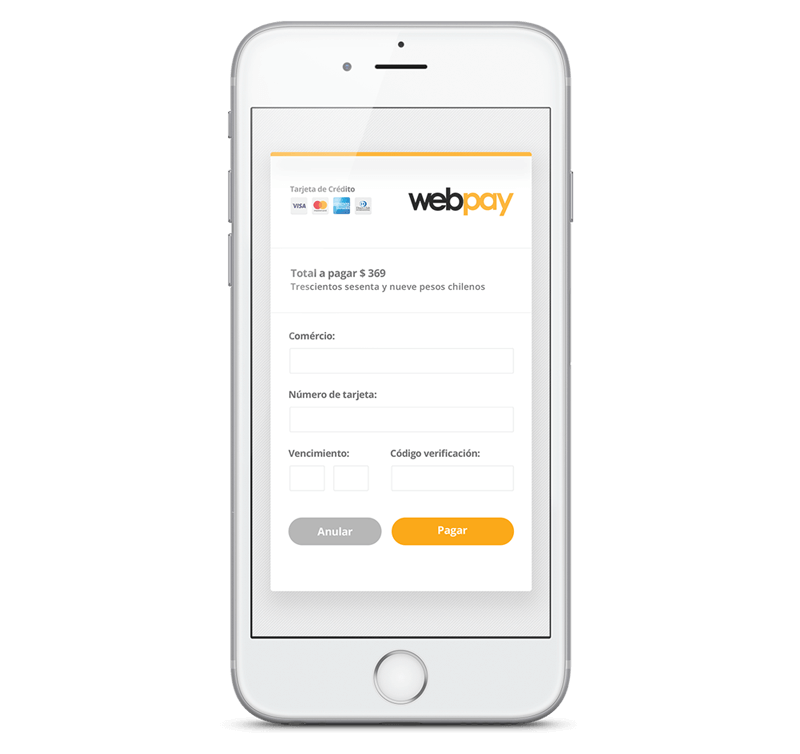 Accept all cards in Chile and expand your business
During checkout, your customer chooses Credit or Debit Card as payment method.
WebPay generates 2 payment options: Credit Card and RedCompra (Debit Card). The customer chooses to pay with the option best suited for their needs.
Once the transaction is complete, EBANX gives immediate confirmation.
EBANX provides notification to the merchant and the products or services are provided to the customer.
Increase your sales by accepting local credit and debit cards
Integrating with EBANX is easier than you think

Discover other payment methods available in Latin America with EBANX
Discover Credit and Debit Cards in Latin America
Reach all Latin Americans potential shoppers with voucher payments