Chilean Cards
Grow your business in Chile with credit and prepaid cards solution
The Latin American market with the highest penetration of internet and smartphones is also the one in which cards rule in e-commerce. International credit cards, domestic credit cards, and debit cards are likely to account for more than 80% of the country's e-commerce spending.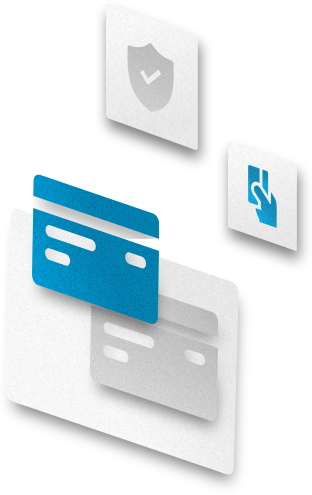 Increase your reach by adding credit and prepaid cards to your payment strategy in Chile
The country has the Latin America's highest level of card penetration with around 40 million* credit and debit cards issued or two cards per person. Alongside these aspects, Chile also has the highest level of access to banking services in the region, 74.3%* of its population.
Also, Chile is slowly opening up its acquiring market and implementing a four-part model – something that happened more than a decade ago in Brazil, spurring a series of innovations, from the spread of POS terminals throughout the country to the rise of fintechs more recently.
Number of cards in Uruguay - Q2 2019



Credit Cards, maximize your payment performance with local acquiring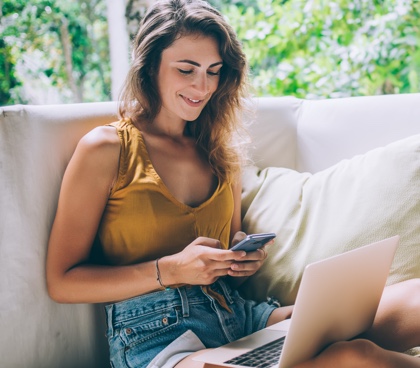 Credit card is the most popular payment method for online purchases in Chile, 53% of the total e-commerce share came from credit card transactions. EBANX has direct connection with Chilean banks and acquirers in Chile, which makes it possible for you to process credit card payments as a local and uplift your approval rates.
Chilean consumers are used to pay in monthly installments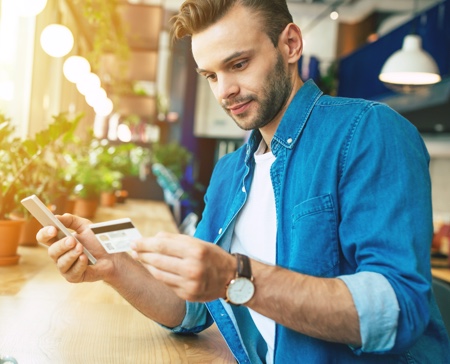 As other Latin American countries, in Chile consumers are used to split their payments into affordable monthly increments that fit their budget. With EBANX, you can offer up to 48 interest-free installments to your customers.
Up to 6 installments for all cards
Up to 6 installments for all cards
Up to 6 installments for all cards
Up to 6 installments for all cards
Chilean debit cards, a huge growth potential
With the most banked population among all the other Latin American countries, almost everyone in Chile has access to a debit card and a bank account. This payment method already accounts for a large part of Chile's online transactions.
WebPay in Chile
Debit cards account for 30% of the country's e-commerce spending in 2020, an expressive 36% growth compared to 2018.
Prepaid cards: an accessible and digital alternative to cash payments
Prepaid cards work just like a debit card, except that they are not associated with a bank account. Therefore, by offering this payment method you unlock a whole range of Chilean consumers who do not have access to financial services or do not want to disclose their banking information but still wish to buy online.
In Chile, prepaid cards are stealing a spot that was previously filled only by cash. One of these local solutions is MACH, a physical and virtual prepaid card with more than 3 million users in the country. This Chilean prepaid card was responsible for 15% of subscription transactions at EBANX within six months.
Accept credit and prepaid cards through a local company
Implement a comprehensive card payment strategy with or without a local entity in Chile through a partner who is directly connected to local financial actors and can help you leverage your business in the region.
Credit, debit and prepaid cards available with EBANX
How does the card payment work?
1
Customer selects their preferred card type as payment method
2
Fills in their card information
3
Confirmation is sent real time to the customer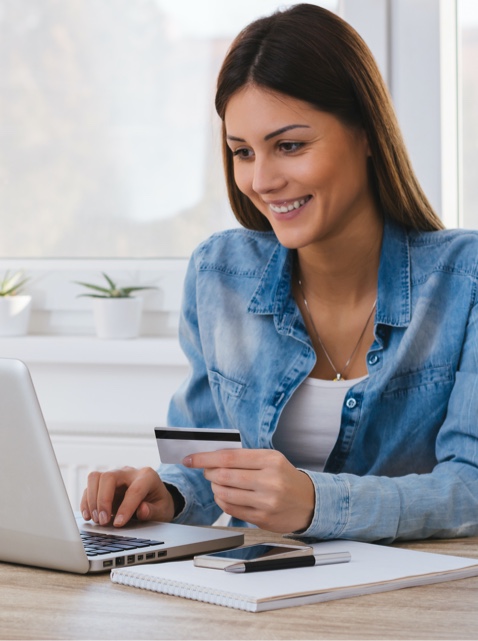 The best experience for you and your customers
By having EBANX as a partner, you can now start your own local payment strategy in Chile and provide your local customers with a seamless experience.
Reach more consumers
Get a wider reach, giving access to those who don't have a credit card and also to the consumers who want a more digital and practical payment method.
Sell in the local currency
Give the best purchasing experience for your customers by selling in their local currency and receiving your funds in USD anywhere in the world.
Greater approval rates
Increase your approval rates through the intelligent use of local data to confirm the veracity of transactions.
Recurring payments and subscription
Offer recurring billing and charge your shoppers automatically for product or service subscriptions.
Billing descriptor
Reduce chargebacks with an optimized billing descriptor on the credit card statement.
Integrated fraud detection system
Keep your business and your customers safe with a machine-learning fraud system that reduces the number of failed payments caused by fraud suspicion.
Tokenization
Keep your customer's data safely stored using encryption (PCI-compliance) and allow one step checkout for future purchases.
Retry logic
Minimize failed payments to improve approval rates through advanced machine learning technology.
Full/partial refunds
Automatically process refunds directly to the card or by bank transfer, depending on your customer's card.
Start accepting cards in Chile now