Bolivia, a promising country with little competition
The e-commerce market in Bolivia has been growing rapidly due to several factors, like an increase in internet and mobile penetration, new e-commerce platforms available to consumers, and more possibilities of payment methods.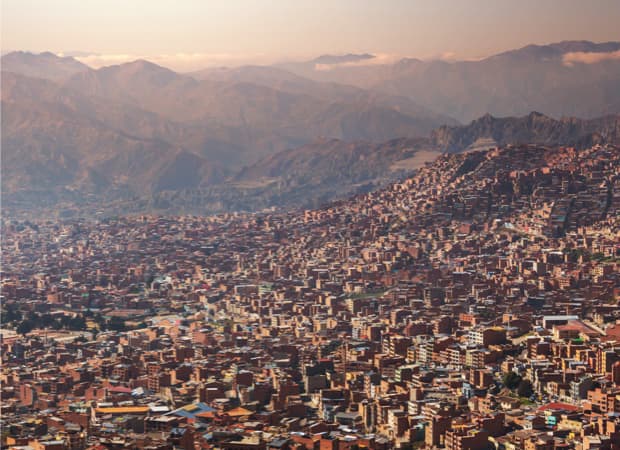 Bolivian online shoppers prefer to purchase from international e-commerce websites
In 2018 e-commerce revenue was $257M and has an expected growth of 6% annually.

Younger consumers are more likely to buy online because they exhibit more trust in e-commerce purchases and online payments. Also, the rate of internet users is higher among Bolivians aged 16 to 25 years old.

The Startup hub is increasing in the country, with 152* startups from the finance, digital market, and software services sectors putting cities like La Paz, Santa Cruz, and Cochabamba on the map.

The Bolivian population is very connected to the internet. The internet penetration is of 65%* in the country.

Mobile is shaping e-commerce in Bolivia, 99%* of the population has a cellphone.
Sell online to Bolivian consumers in their local currency and receive your money in USD
Local Payment Methods in Bolivia
A large part of the Bolivian population believes that it is difficult to get a credit card and that the interest rates are very high. Also, most of them don't feel safe using a credit card online. For this reason, cash payments are still widely used in the country.
With PagosNet by EBANX, your customer receives a voucher with a reference number that can be paid through online banking or in cash in different collect stores. The main reasons why Bolivian consumers choose to pay through PagosNet are transparency, security in information management, and wide national coverage at urban and rural levels.

Discover more about PagosNet
Get the broadest reach with Bolivian payment methods
Recurring Payments
More people have access to the Internet, which is driving the growth of streaming, video, and audio services in Bolivia. Accept recurring payments in local currency and optimize your revenue.
Our payment solution is tailored for Latin America and accommodates diverse subscription models available in the market to supports the needs of your company.
Discover more about Recurring Payments
Increase your customer base.
Reduce churn with automatic recurring billing.
Boost payment acceptance in a safe way.
Localized customer experience with payment transparency.
Ready to start selling online in Bolivia?