PagosNet Voucher and Bank Transfer Payment
Banked or not, start selling to all Bolivian population with PagosNet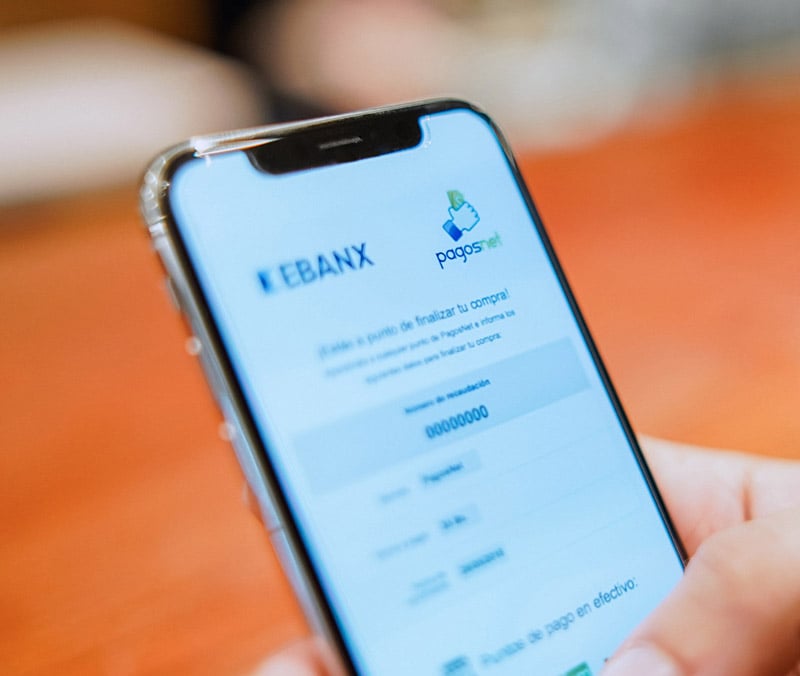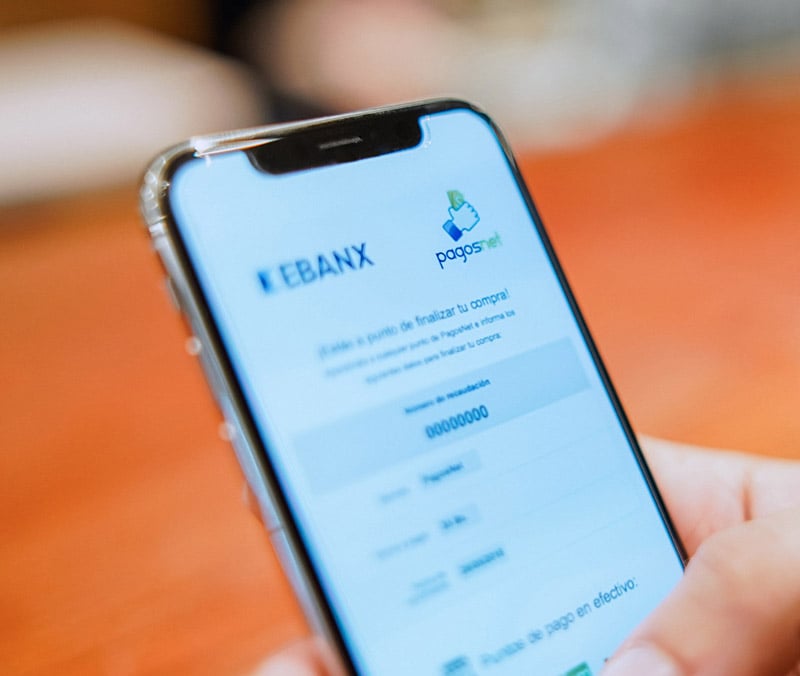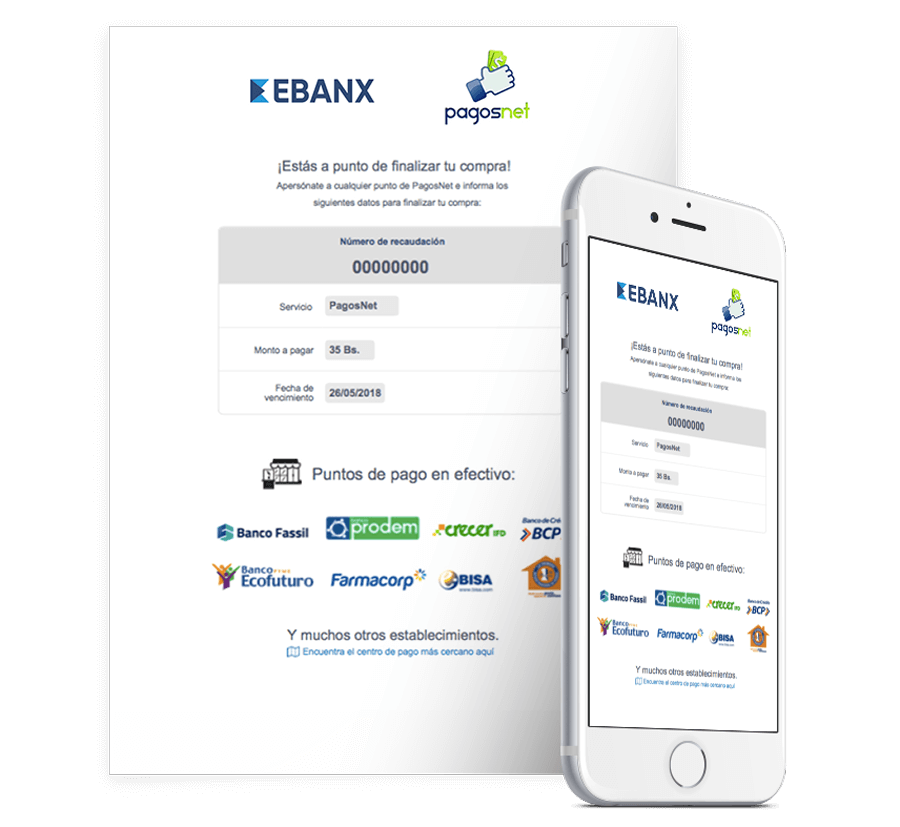 Avoid frauds and chargebacks
The customer chooses to pay with PagosNet and a reference number is created to make the payment.
If the customer chooses to pay via bank transfer, he will be directed to his online bank.
If the client chooses to pay the reference number in cash, he can do it within 72 hours in more than 1,4k establishments where it's accepted.
The transaction is confirmed and a receipt is provided to the customer.
Ready to start selling in Bolivia with local payment methods?
Integrating with EBANX is easier than you think

Cover all Latin America with practical and secure payment methods
Voucher payment methods similar in Latin America
Discover Credit and Debit Cards in Latin America