Without local payment methods, you're not selling as much as you should be selling in Latin America.
Here's why: Latin American consumers lack the resources to buy using internationally accepted payments & they seek out ecommerce merchants that offer their preferred payment options. If your business isn't taking measures to accept local payments, your ecommerce store just isn't doing business in Latin America.
The EBANX Payment Gateway for WooCommerce is one of the few plugins specifically designed to grow your sales in Latin America; it seamlessly integrates local payments such as boleto and OXXO cash payments, directly on your WooCommerce store—no other extensions needed. Offer over 12 different local payment options and sell more in top markets such as Brazil, Mexico, Chile, Colombia & Peru.
High Converting Plugin Features
The EBANX for WooCommerce extension was designed to increase conversion and approval rates in Latin America. All it's features integrate seamlessly with WooCommerce and will help your ecommerce sell more.
One-Click Purchases
Returning customers buy more often and over-time cost little to no money to keep. The EBANX for WooCommerce plugin allows customers to securely save their credit card data for future purchases. That way your customers can make their next purchase in just one easy click.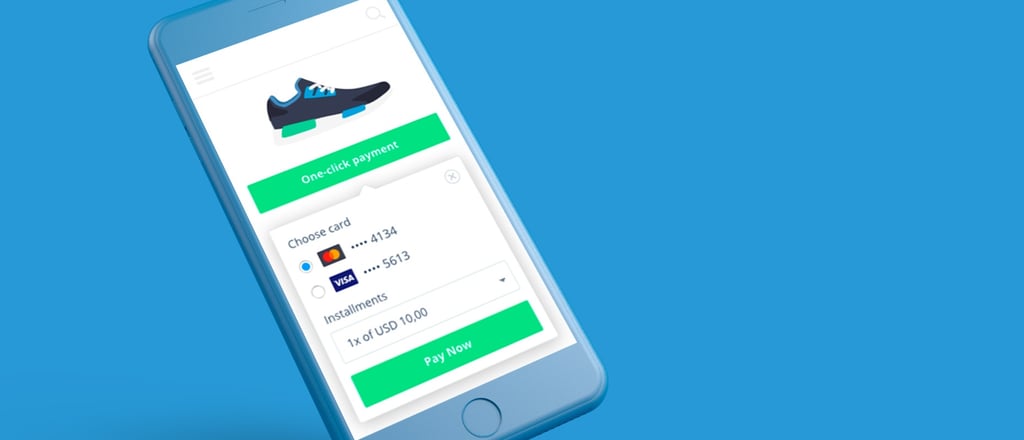 Security Built-in
EBANX made the plugin with security in mind. Sensitive data encryption is built-in, and your business can trust in our expert fraud prevention team and Level-1 PCI-Compliant status.
Automatically Adapted Checkout Language & Fields
The checkout language is automatically translated to the official language of the customer's country (either Portuguese or Spanish). This helps build trust between you and your customers and aids conversion. Also, checkout fields are adjusted or added depending on the country.
Create Orders & Request Refunds Directly in WooCommerce
Have total control over payments within the WooCommerce environment. You never have to leave your WooCommerce dashboard in create orders or request refunds.
Offer Installment Plans
In Brazil & Mexico, many shoppers buy in installments, or divided monthly payments. This allows buyers to purchase higher average ticket items since they only have to consider their monthly budget. Get higher conversions on big ticket items by offering installment plans through the EBANX plugin.

Other Important Features
No technical knowledge is needed to install the plugin. The plugin was made to facilitate your business that's why we made installation is easy, the way it should be.
Capture Mode
Capture mode allows you manual review payments before you choose to collect them. This is feature is particularly helpful for merchants who sell big ticket items on their ecommerce.
Sandbox Mode
Test all EBANX payments in sandbox mode via the WooCommerce Dashboard. Our sandbox mimics the live environment to the detail, so you can get the real experience.
Test the EBANX for WooCommerce plugin in the Demo Store (no installation required).
Customize Displayed Payment Methods
Choose which payment methods to display at your checkout and select an expiration date for cash payments.
The EBANX Payment Gateway for WooCommerce extension is simple & free to install. Download the plugin and start selling more in Latin America.