How Shopify is Looking at the Potential of Latin American Market
On the last Latin America Summit for Shopify, powered by EBANX, Ana Amoedo (Pre-Sales Team leader at EBANX) interviewed Gonzalo Pascual (Head of LatAm at Shopify), who brought an overview of how Shopify is looking at the LatAm market and why Shopify stores need to look at Latin America as well. Let's see how was the interview:
What are the most important aspects of the operation for merchants that sell abroad for more than one country and need to face and take care to have a good and sustainable business?
G: What is important for merchants is to have a very simple process, especially on the payment and the shipping side. For example, in Latin America, the payment needs to be secure and safe. You have to understand that many customers are still adopting credit cards and other digital payment options, so they need to feel that the transaction is secure. Additionally, it's very important to have clear communication on the expectations. For example, delivery time: customers need to understand that delivery time from shipment from abroad may be very different from what they are accustomed to when they buy locally. Also, they need to understand very clearly how taxes are taken into consideration. For example, in some countries in Latin America customers are accustomed to having taxes included in the price. When you buy from abroad this may not be the case, so it's important to have this clear. And also there are any other charges included as if there are going to be shipping charges etc. So, in order to be successful, all of this needs to be clearly explained in a very transparent way and setting clear expectations to avoid frustration from the customers.
What are the opportunities that Shopify sees in Latin America right now?
G: Basically the opportunity is immense. I mean, you have to understand. In Latin America, there are about 20 million companies more or less, and when you see the penetration that e-commerce has right now on this is really, really nimble. It is a very low single-digit penetration, so we basically have an ocean of opportunities to become these companies online. And when you look at the raw material that we have here in Latin America, everything can be done. Brazil, one of the biggest markets, is a country of entrepreneurs, where you have unicorns and small companies, so they are really prone to get online. Mexico, the second biggest country in the region after Brazil is an early adopter of trends that come from the U.S. So it is a country where we, Shopify, are leaders, and they are always eager to adopt every new feature and trend coming from the US. So it is definitely like a land of opportunities for e-commerce and things are starting to happen right now at a very fast pace.
About 50% of Latin America GDP belongs to Brazil, then 25% to Mexico, and then come to the other markets. So in Latin America, we kind of follow this percentage in terms of the distribution of our merchants.
From the Shopify perspective, why is the Latin American market so attractive to North Americans online retails, and how are they succeeding in this region?
G: Well, it is a natural way of how commerce in general works. Latin America sees North America as an aspiration in terms of commerce and products, etc. So Latin American consumers and markets are always very eager to consume and to receive products that come from the US. So really like a market where North American products can do very well and when I look at the brands we consume and so on, I would say that probably most of them come from North America, so it's like a market that is always looking for new American brands and new American products.
We know that operating in different places brings different possibilities, right? What is different and what is the same in LatAm compared to the rest of the world, and what do you need to be prepared for?
G: Latin American consumers are accustomed to different ways of payment than in markets like the US. For example, cash payments are still important. In Brazil, they have this too, called Boleto, which is very commonly used. Pay in installments is also very common in the region. So that's why I believe that using local partners to help with the payment and localize the payment is important, like, of course, EBANX. So I think this is something, a very efficient way to become local very fast. And it's very important to find efficient ways to become local like it's going to be very hard for a company abroad to understand the way that every country in Latin America is accustomed to paying and try to customize the solution. I find it much more efficient working with a local partner that already understands the market and is already adapted to the local preferences, so to speak. And on the things that I consider are the same that in other markets, I think that simplicity minimizes the numbers of clicks and so on is really important to make things easier, be always very transparent and communicate all the time to the consumer about the order, for example, "Where is my order", tracking it in a very easy way, these are things that are common all over in e-commerce and are also very appreciated here in our markets.
What is your advice for Shopify store owners that are selling to Latin America right now?
G: Latin America is a collection of more than 20 countries, so it is very easy to get distracted and focused on small things, so once you are starting to learn, try to focus on the countries that could really make the difference for you. And finally, I think it's important to emphasize that Latin America is one of the fastest-growing regions in the world and everything here is about to be made, so I think it's a great moment to sharp into the region and to tackle the opportunity.
Get full access to Beyond Borders 2020/2021 study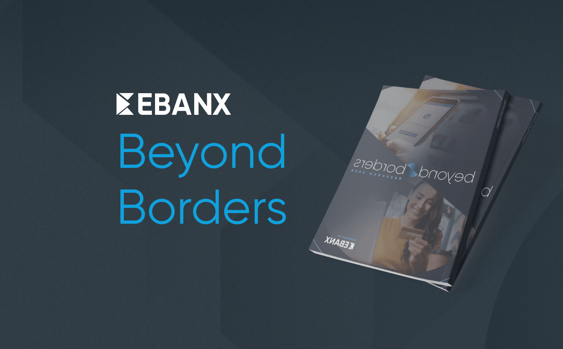 Read also:
The potential of the Latin American Market for 2021 (in numbers)
Best practices on localization strategies based on Latin American consumer behavior
Latin American: A look at the e-commerce market opportunities