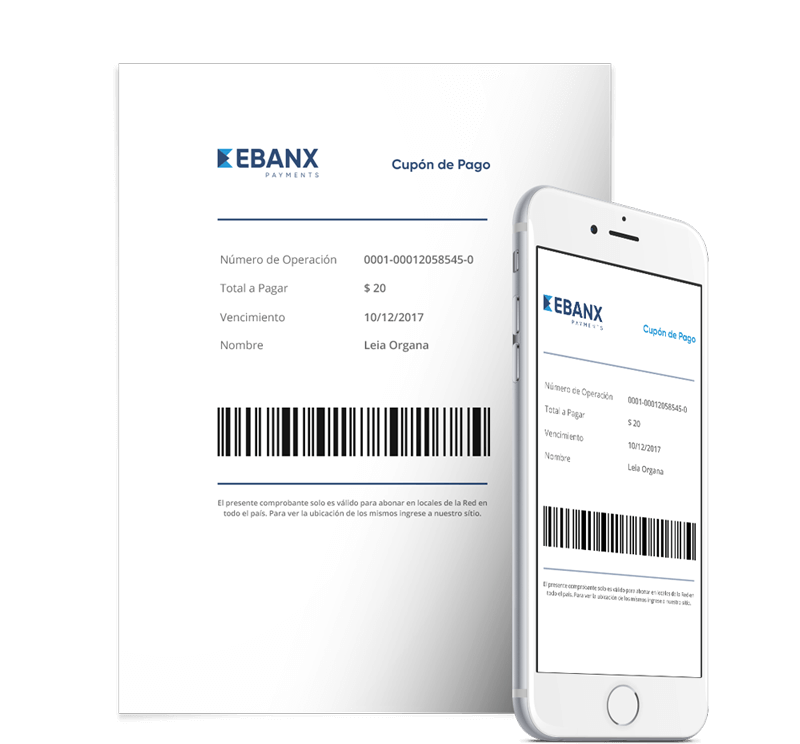 It is time to expand your business
The customer chooses Coupon as the form of payment during checkout.
EBANX issues a unique code for this purchase: the EBANX Cupón de Pago.
The consumer has up to 3 days to pay their EBANX coupon in any affiliated store.
Payment confirmation in less than a day.

Ready to start selling in Argentina with
EBANX Cupón de Pago?
Integrating with EBANX is easier than you think

Sell to 100% of Latin American customers by offering their favorites payment methods.
What is similar to Cupón de Pago?
Know more about Credit and Debit Cards in Argentina